The Art of Jewellery layering
16.01.2023
Lifestyle, Business, Magazine, Lifestyle, Gstaad Living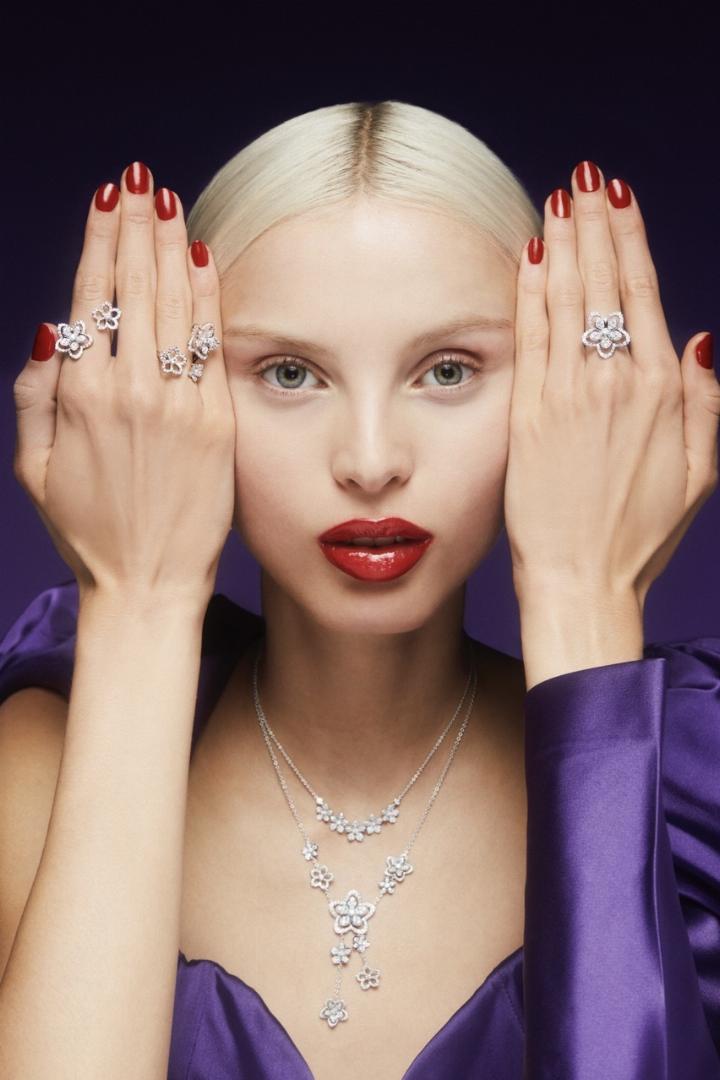 For over half a century, Graff has operated at the very pinnacle of the high jewellery industry, discovering and crafting diamonds of brilliance and rarity, transforming the hidden wonders of the earth into spectacular pieces of jewellery that move the heart and stir the soul.
In this new age of layering and stacking, where mixing and matching styles and combining metals is encouraged, Graff is expanding two of its collections with designs in yellow and rose gold. Previously available in diamonds and white gold only, the new pendants and earrings present new ways to wear two iconic design motifs for the House.
Make a wish
… for diamond butterflies so delicate you can wear them every day. The butterfly's enduring influence on Graff has inspired a whole universe of jewels, including the Butterfly Silhouette collection. Capturing the perfect symmetry of a butterfly as it flits elegantly through the air upon fluttering wings, the collection is infused with uplifting energy and delicate beauty.
New additions to the collection trace the butterfly's iconic spreadwing silhouette in 18-carat yellow and rose gold. True to nature, each wing is delicately angled for a beautiful sense of three-dimensionality. Upon the largest of the two gold pendants, the wings are outlined in pavé diamonds, breathing fresh life into this signature Graff motif.
Floral silhouettes, too, have long inspired Graff's designers, who closely study the petals and forms of different blooms to create elegant interpretations of nature. A joyful tribute to the English Garden, the Wild Flower collection revisits this theme with carefree charm and a contemporary spirit.
Let your wishes bloom.
Distinct yet complementary, new Wild Flower pendants and earrings in 18-carat yellow and rose gold bloom along the collarbone and upon the ears. Each golden petal is uniquely handcrafted to burst with life, with the petals edged in diamonds on the larger pendant.
Anne-Eva Geffroy, Design Director at Graff, comments: "As designers, we asked ourselves: how can we translate in gold something that works so well in diamonds? By retaining the lifelike volume of these treasured motifs and embellishing them with elegant little details, each jewel shines with a simplicity and beauty that is pure Graff."
---