Issue 8 | 2022 Editorial
03.12.2022
Editorial, Editorial, Business, Magazine, Gstaad Living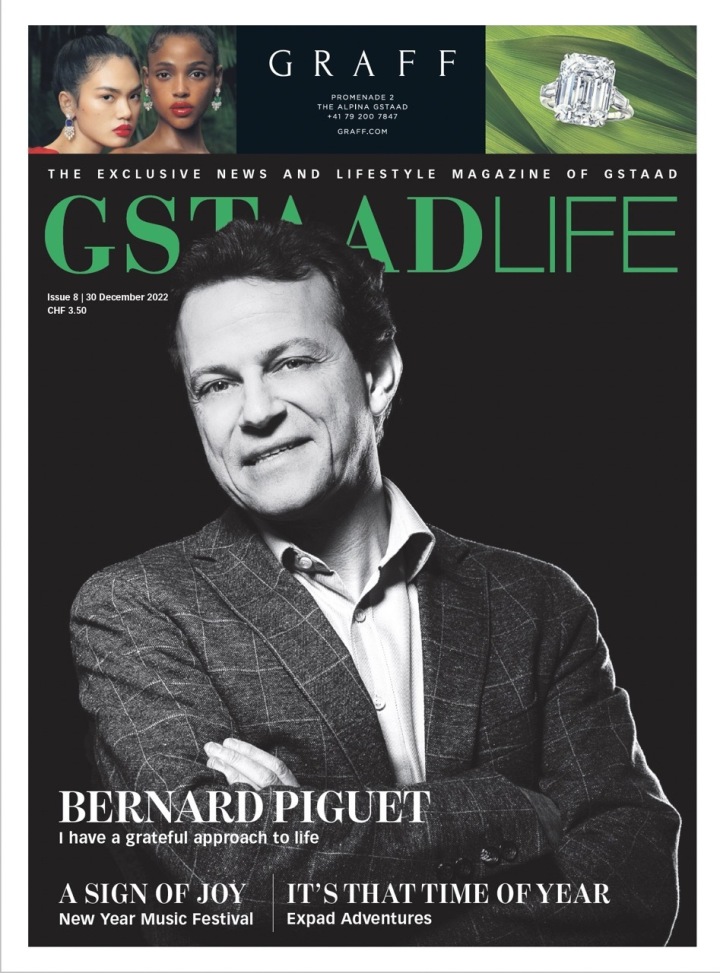 Bernard Piguet is on the cover of the New Years issue, interviewed by Alan Ipekian
Someone recently reminded me of this quote, mainly because we disagreed on it. Not on the quote itself but on the beauty in question. How do you measure beauty?
The "beauty" of a flawless diamond can be measured in C's; that is easy. I suppose it depends on what we are referring to or whom we ask. The beauty of a painting, a piece of art or a great landscape? Is it a seemingly worn-out manuscript or a literary masterpiece?
For me, a large part of beauty is in the knowing, in the story behind the person or of the object in question. In this issue of GstaadLife, you will meet an extraordinary man who, in search of provenance, discovers the most extraordinary objects and their beautiful background stories. In his work as an auctioneer, Bernard Piquet will, daily, put a measure to beauty and, at the end of auction day, also a price.
But he also emphasises teaching his children the value of natural beauty – the one that surrounds us here in the mountains and valleys of Saanenland – and that we should never take it for granted.
Wise words to enter the new year ahead, respect and appreciation for what we have; whether they are regarded as beautiful or not by the public matters less as long as they are of value to you.
I wish you and your families the best of health and beautiful happiness in the New Year.
---
These beauties were not found wanting
N°69:
Sèvres porcelain, mark painter Taillandier, 1784. Provenance: Marie-Antoinette Service. CHF 26'200
N°85:
Etat de la composition du Régiment des Gardes suisses, le premier janvier 1772. Unique exemplary binding with the arms of Le Comte d'Artois, future Charles X. CHF 8'700
N°117:
Rolex, Daytona, chronograph watch orange-yellow and sapphire bezel. CHF 312'000
---