Winter wonderland at the Lovell Academy and Winter Camp
09.01.2023
Advertising, Business, Sports & Leisure, Advertising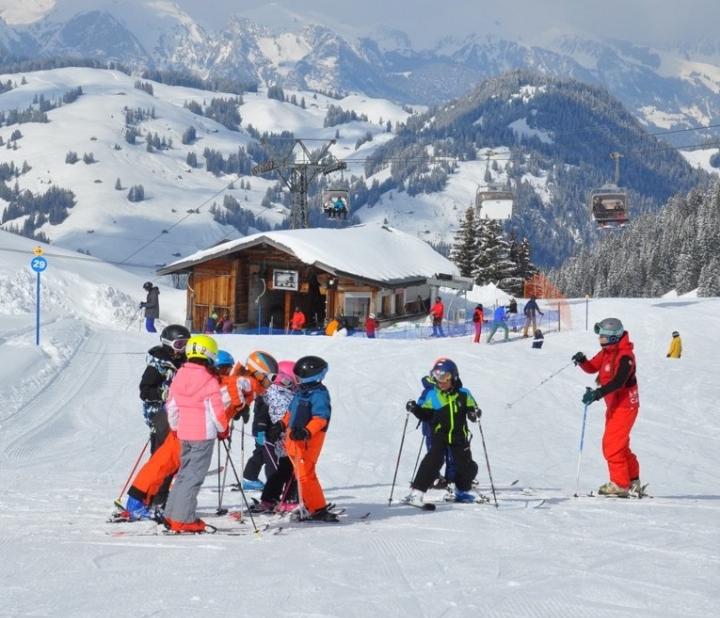 As the winter snow begins to fall and the ski slopes of the Saanenland open for the 2023 season, so do Lovell International Camps. Of course, wintertime is one of the most impressive seasons in the Saanenland, with beautiful views and great opportunities to ski. This is the perfect time of year to see the Swiss Alps in all their splendour.
Based in Schönried, the camp's winter term offers a fully individualised academic syllabus coupled with an outstanding afternoon winter sports program – a unique opportunity for families to enjoy an entire winter season in the beautiful Gstaad region. With an enrolment of 25 boys and girls between the ages of 4 and 11 years old, this family-like school environment recognises each child's individuality and celebrates every student's uniqueness and learning styles. Have your children join our Lovell Academy winter school program from Monday, 9 January, until Friday, 24 March 2023.
Suppose you are planning a shorter stay in the Saanenland this winter. In that case, children from 5 to 16 are invited to join sessions at Lovell Winter Camps on a weekly basis, beginning 19 December, where they will enjoy daily ski and snowboard lessons, language lessons and other fun winter-oriented activities and excursions. Certified ski and snowboard instructors work with skiers of all levels to help our campers improve their technique and skills, ensuring the best possible winter sports experience. And qualified language teachers bring fun to learning and improving language skills in English, French and German.
Lovell Camps also run a Kids' Club day-care in Le Grand Bellevue Hotel Gstaad for children between 2 and 5 years old. From Tuesdays to Sundays, from December to March, Kids' Club offers daily swim lessons, ski lessons, and many other fun activities for younger children.
For more information, please visit www.lovellcamps.ch or email info@ lovellcamp.ch.
---