What's cooking?
21.01.2023
Local News, Events, Business, Lifestyle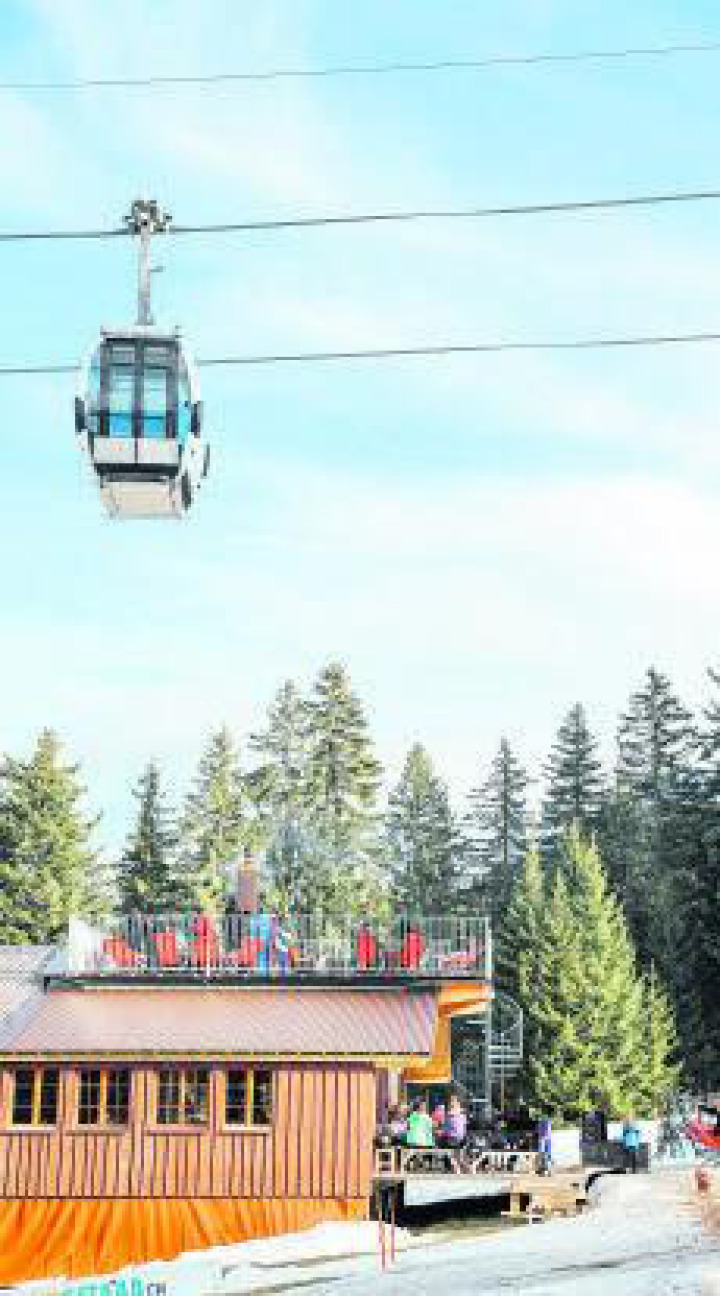 Why Knot Aprés-Ski Bar
Why Knot Aprés-Ski Bar

The latest addition to the in-terrain bar scene is a cool renovated barn right in the middle of the piste above the Saanenmöser lift station. Accessible also for non-skiers by foot, it has huge potential for a vast crowd. Opening hours are from 9:30 am- 17 pm, and when there is a special event, like concerts or a dj playing, they're until 8 pm. Some dishes seem to change every week, so check out their menu online or simply pass by. Bottomline: What's (k)not to like about it?
Link here!

---
ÒL cafe+bar

Popping up just before Christmas, this café and bar has nestled in the space of the former workshop of Zingre Chalet Bau, close to the old Solsana hotel in Saanen. I have often said that the workers there had the best view of Saanen; now you can see for yourself whilst sipping a coffee or having an apero. You can also rent the whole space for a private occasion. Open Wednesday to Saturday from 4.30 pm – 11pm. Come as you are and feel straight at home – no tools needed!
Link here

---
La Petite Cave – Excellar
Quite befitting, Laurent Vialette has chosen to place his vintage wine shop in the 17th-century-historic chalet of the Salzhüsi in the heart of Saanen. The cellar displays a fantastic selection of curated wines by the man himself, and you are in expert hands when served by Claudio di Giorgi. Open Thursday to Saturday. For the time being, it's a wineshop only, but later in the season, there will be wine tasting with winemakers. Santé!
A: Salzhüsi, Dorfstrasse 61, Saanen

---
Rialto Lounge Bar – best of both worlds
Long awaited was this lounge bar, and boy, was it worth the wait! I feel like I'm in the city, but in a good way. The familiar faces of the upstairs Rialto have found their way down into the wine cellar that serves a great bar menu of oysters and other big-city snacks. A wall-covered big screen sets the ambience as bartenders swirl the drinks. Open from Tuesday to Saturday from 6 pm – 2 am. For the late snacker, the kitchen is open until after midnight!
Link here

---
Cheeserii in Feutersoey is back

The new chef Miguel Machado has rented the house and recently opened with a whole new vibe, staff and menu. He still promises to spoil us with the signature Cheeserii beef fillet dish; his kitchen will be traditional Swiss with all regional products, appealing to locals and visiting chalet guests. Closed Wednesday and Thursday in January, otherwise open from 8.30 am – 10.30 pm

---
Hôtel de Commune

What's a roast chicken without the traditional homemade rösti?
Question asked and answered when you visit the Restaurant Rôrö in the hotel in Rougemont. Boasting of having the best rôti in the valley – go see for yourself!
The new chef and menu seem to have resonated with the guests, so reservation is recommended, and booking in advance can conveniently be done online.
Closed Wednesday and Thursday in January, bon appétit.
Link here
---
---