Walking on the Wild Side
16.03.2023
Arts & Culture, Events, Charity & Support, Gallery & Exhibitions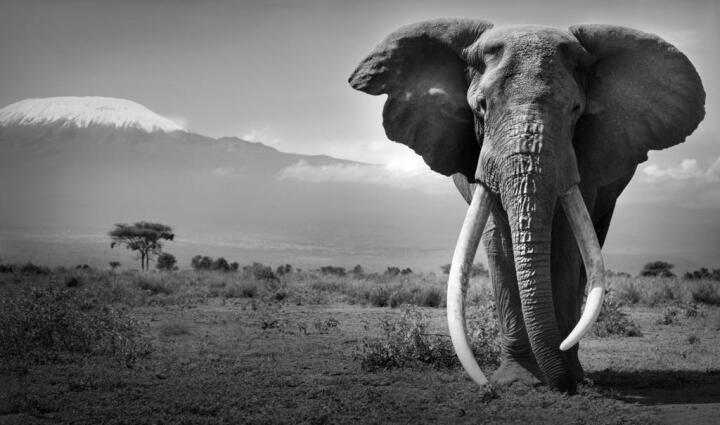 As I was writing the article about the new exhibition "Wild Souls" at Studio Naegeli in the February issue of GstaadLife magazine, I had the absolute pleasure of meeting Griet Van Maldern afterwards, to talk about her work and life in general. We instantly struck a note, and the conversation sort of took on its own life.
Griet Van Maldern is a renowned wildlife photographer whose images have captured the hearts and minds of people around the world. With her keen eye for detail and a deep love for nature, she has dedicated her life to documenting the beauty and diversity of wildlife in its natural habitat.
Born and raised in Belgium, Griet's passion for photography was sparked at a young age. She began taking pictures of the natural world around her, experimenting with different techniques and developing her skills over time. Her love of animals and the outdoors led her to pursue a career in wildlife photography, and she soon became known for her striking images of creatures big and small.
One thing that sets Griet's work apart is her ability to capture her subjects' unique personalities and characteristics. Whether she is photographing a majestic lion on the African savannah or a tiny hummingbird in her own backyard, she always manages to convey the essence of the animal in her images. Her photographs are beautiful and tell an intimate story with striking detail about the creatures she photographs and the world they inhabit.
Griet's work has been featured in numerous publications and exhibitions and has received many awards and accolades. In addition to her photography, she is also passionately involved in conservation efforts around the world. In turn, these organisations have also used her images to raise awareness about the need to protect and preserve wildlife and their habitats. Raising awareness about the importance of preserving the natural world for future generations is a cause close to her heart.
"The truth is: the natural world is changing. And we are totally dependent on that world. It provides our food, water, and air. It is the most precious thing we have, and we need to defend it."
- Sir David Attenborough.
Despite her success, Griet remains wonderfully grounded and committed to her mission of capturing the beauty and wonder of the natural world. She spends much of her time travelling to remote locations and spending long hours in the field, waiting patiently for the perfect shot. Her dedication to her craft is evident in the quality of her work, and her passion for wildlife is infectious.
Van Maldern tells me; "Travelling through the areas I frequent highlights how fortunate we are to have access to modern comforts and medical care, no matter the time or place. This contrast is particularly noticeable in some African countries, where individuals reside in basic homes or huts that must endure extreme weather conditions. These challenges are compounded by the impacts of climate change, a reality that cannot be overstated. While not evident on a typical safari, it becomes all too clear when one spends a significant amount of time in the wild."
"Furthermore, she adds, modern living practices in developing nations create conflicts between humans and wildlife, a phenomenon that is observable globally, even in our own local area. As we continue to encroach upon animal habitats, coexistence becomes increasingly challenging. It is imperative that we recognize the importance of their survival to our own."
Undoubtedly, she is a remarkable photographer whose work has profoundly impacted the world of wildlife photography and conservation. Her images are not just beautiful but also serve as a reminder of the fragility and importance of the natural world. Through her art, Griet has inspired countless people to appreciate and protect the creatures that share our planet, and her legacy will continue to inspire future generations to do the same. For sure I'm a fan now!

Go and take a walk on the wild side, have a closer look at the polar bear with soulful eyes and crisp whiskers, or my personal favourite, the two giraffes hiding in the tree before the storm.
The exhibition Wild Souls is open until the end of March at Studio Naegeli in Gstaad.
Jeanette Wichmann
---
For more info on Griet Van Maldern, check out her webpage
---