Natural history features in modern interior design
19.02.2023
Advertising, Business, Arts & Culture, Lifestyle, Traditions, Advertising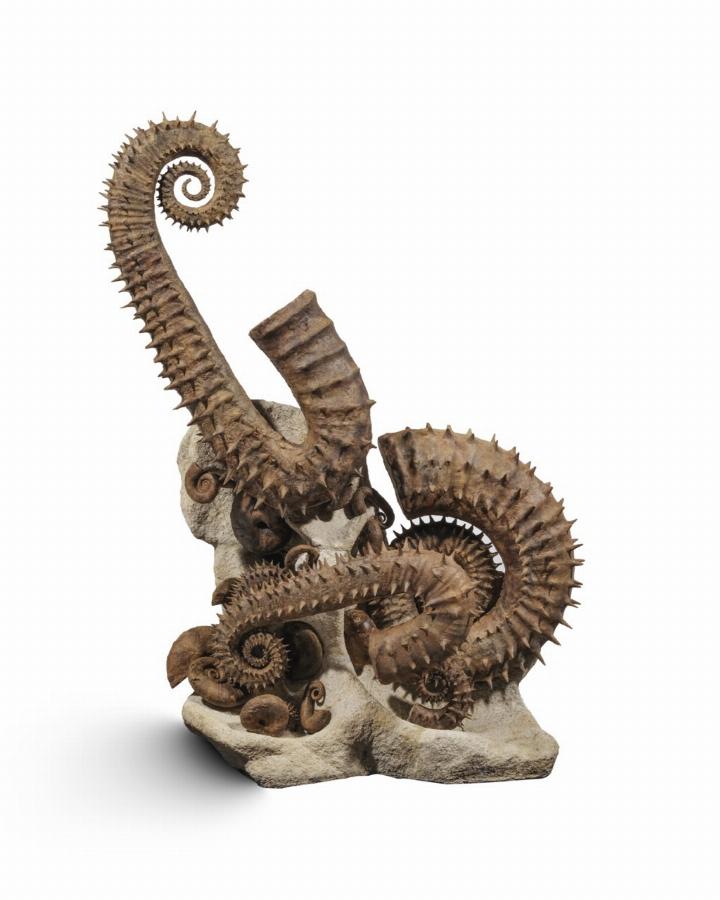 Once destined for curio cabinet displays, today's interior design magazines show beautifully preserved natural wonders taking pride of place on the other side of the glass. In line with the Green and circular economy trends, owning a fossil that is several million years old has become the ultimate show piece in the home. The natural lines and subtle colours of these organically conserved treasures from ages past fit perfectly into the resolutely design-oriented world of the present day.
From bold dinosaur skeletons, intricate ammonites that reflect a rainbow of colours to coffee tables made from polished petrified wood, thousands of years in age, emanating hues of ochre and blue; the choice is vast!
This March 2023, Piguet Auction House in Geneva will sell a selection of marine animal fossils, natural history and mineralogical specimens that have been on our planet for 20,000 to 150 million years. Estimates range from a few hundred to tens of thousands of francs. Where will you display yours?
---
Online-only sales start March 2nd and last until March 16th.
Auction viewing in Geneva opens from Tuesday, March 8th, until Sunday, March 12th.
Order the catalogue online or by phone – www.piguet.com / 022 320 11 77
---