Going for the best - learn from natives
20.01.2023
Advertising, Business, Advertising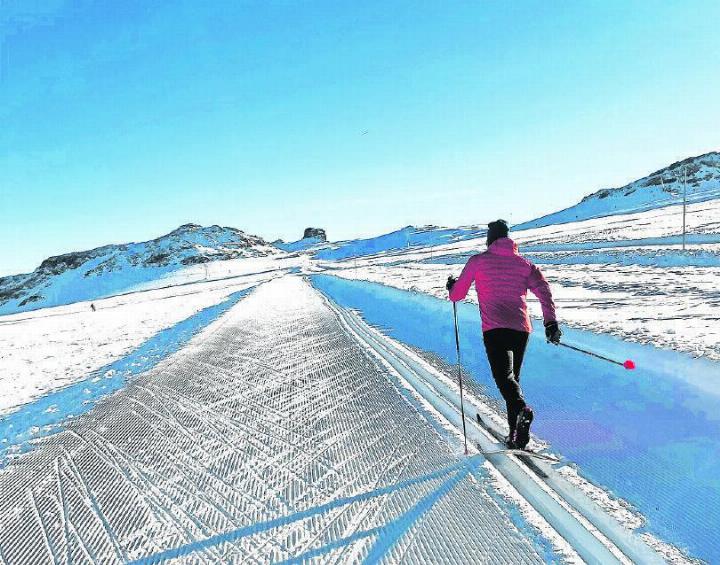 Photograph: Courtesy of Privatskilehrer Gstaad
Cross-country skiing is a versatile workout for sports enthusiasts and a flow experience for connoisseurs.
It does not always have to be downhill skiing. Have you considered cross-country skiing? Far from an old-fashioned sport for people in knitted sweaters on wooden skis, the sport has experienced a boom. More and more people are whizzing down perfectly prepared cross-country trails on state-of-the-art skating or classic-style equipment; the two disciplines of cross-country skiing. You will experience the terrain from a completely different perspective and places that a normally hidden from skiers can be discovered.
The elegant movements of cross-country skiing are a pleasure for the body and can be learned very quickly with the right instruction. Sports enthusiasts will find cross-country skiing a great alternative to jogging, and connoisseurs enjoy the closeness to nature. Cross-country skiing can conveniently also be practised during "off hours", early in the morning, during a lunch break or in the evening on the specially lit trails.
The private ski instructors in Gstaad have specially trained cross-country skiing instructors who cater to the individual needs and interests of each guest and can also assist them with questions about rental equipment or purchase.
---
The Gstaad Private Ski Instructors Association was founded in 1971. The foundation's purpose was to unite ski instructors who gave private ski lessons, define quality standards, coordinate cooperation, and cultivate camaraderie.
Are you curious?
Call +41 33 744 96 44
info@privatskilehrergstaad.ch
www.privatskilehrergstaad.ch
---
Image Title