Editor's picks: Shopping Guide to the Polo Greens
14.08.2023
Lifestyle, Events, Shopping, Editors Picks, Polo Gold Cup Gstaad, Hublot Polo Gold Cup Gstaad , Business, Sports & Leisure, Lifestyle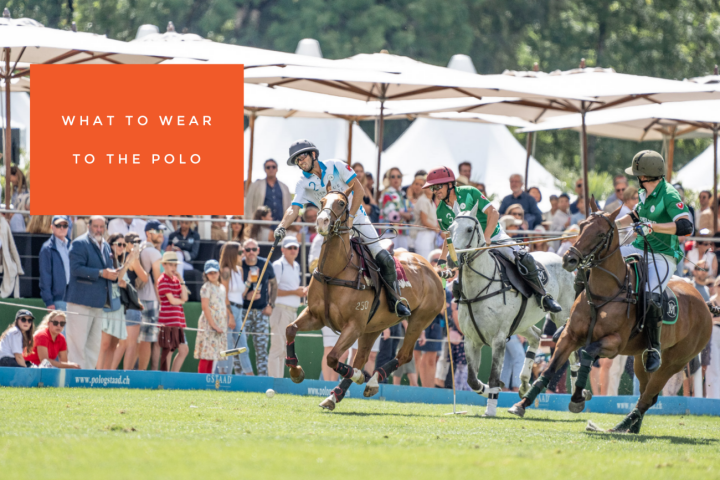 The Polo spirit is bold – dare to add a splash of colour | Photo: Kathrin Gralla
Game day is a spectacular affair, vibrant and filled with all sorts of people coming out to enjoy the day. Some are dressed to the nines, and others are sporting the practical and have carefully curated their "laid-back looks".
For me, polo is a man's game, as much on horse as off, and so this edition of the shopping guide has been dedicated to them.

1
Smokin'
The quintessential S.T. Dupont lighter, with its famous "cling" as it opens, is easily recognised by those in the know. Its balanced proportions make it the most versatile S.T. Dupont lighter. This LIGNE 2 is classic and elegant and perfect for that Havana cigar whilst enjoying the game. (Lighter and cigars can be found at Zwahlen-Hüni in Gstaad, Promenade 65)

2
Stompin'
What could be more perfect for some divot stomping in between the chukkas than the ever-so-elegant but also easy-going Chelsea boot from Brunello Cucinelli? (Boots from Brunello Cucinelli, Promenade in Gstaad)

3
Watchin'
Did I mention I love me some limited editions and a sustainable one is bingo – even better!
The Big Bang Unico Nespresso Origin is the result of a partnership between Hublot and Nespresso. This limited edition of 200 pieces is the first watch made of recycled Nespresso coffee grounds and capsules. From coffee cup to wrist, an iconic object that symbolises full-circle design.

For more details see here.

4
Groomin'
That silver fox look takes effort and commitment, and when time is a factor, one has to rely on a little help. This calming and hydrating scalp serum is perfect – trickle the formula directly onto your scalp, on dry or wet hair, and massage in gently. Voila, you are ready to go. Shop online or check out the spa at Le Grand Bellevue for similar.

5
Salud'
Tequila Extra Añejo (bottle with blue decoration)
More limited editions; this tequila has been aged for three years in American oak bourbon barrels; the tequila extra añejo finds the perfect balance between the subtle woody caramel savour with a slight touch of vanilla and the aromatic note of the agave with a hint of pepper.
Tequila Extra Añejo, 2023 Edition (bottle with red decoration)
Each bottle is meticulously handcrafted in small batches of only 500 per year and adorned with the personal signature of the artisan behind its creation.
Aged for two years in American oak barrels, it's a symphony of flavours featuring notes of velvety vanilla, rich caramel, and the distinctive essence of agave.
These rare bottles will be available only in Switzerland from September at Bacchus, and you can reserve your own specific bottle with its unique number!
Le Caveau de Bacchus in Gstaad, Promenade 38

6
Capin'
Whether you are a Panama kind of guy or you go for the classic cap, we've found something for both. A cream-coloured Borsalino with a plaited leather band or a classic cap with a suitably themed capital H adorned at the front.

JEANETTE WICHMANN
---