A Mecca for outdoor enthusiasts
08.01.2023
Advertising, Business, Sports & Leisure, Advertising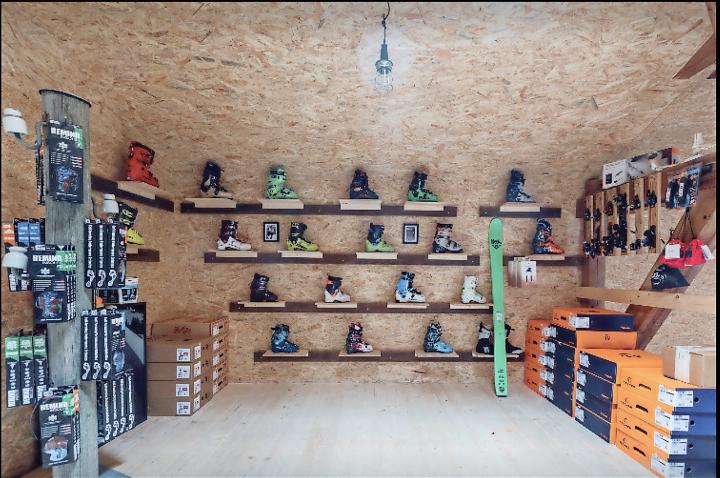 300 kilometres of trails for mountain bikers. 200 kilometres of pistes for skiers. Countless slopes for touring skiers. And perhaps the most versatile cross-country skiing area in Switzerland. The destination of Gstaad offers every kind of natural bliss. But the sport is only really fun if you have the right equipment. And where do you find that?
"You know the feeling when you enter a shop and feel welcome. Where they speak your language, talk shop and are in on the know about what will be on the market tomorrow?" Claude Frautschi poses the question, and Simon Bolton and Simon Kunz adds: "That's exactly the feeling we wanted to convey, and that's why we founded Base Sport AG." Simon Bolton is a mountain guide. Claude Frautschi and Simon Kunz are snow sports instructors and Swiss Cycling bike guides. The three of them share the same passion: moving around the mountains on bikes and skis. All three are absolute nerds of the highest standards when it comes to equipment.
Claude Frautschi is well known in the bike scene. He has been in the saddle for over 25 years: on the road in the Bernese Oberland and all over the world as a Swiss Cycling Guide and instructor. He knows the trails in his region like the back of his hand and has an eye for the perfect set-up of a bike.
Simon Kunz, a trained mechanic and enduro rider, has dedicated himself to boot fitting. He gained his knowledge from the boot fitting guru Markus Dolch in Germany. And, of course, from his own experience – after all, he himself skis a lot and has done so for a long time. "Painful feet are a thing of the past," he says. He spends a lot of time for the fittings and personally makes the adjustments, by appointment only.
As a mountain guide, Simon Bolton is Base Sport AG's material tester and consultant. He often works in the mountains of Alaska: the hotspot for the world's best free riders and material freaks.
Anyway: Only what the three guys have tested themselves and found to be good in terms of bikes, skis, bindings, clothes, shoes etc. ends up in their shops.
Bootfitting Base
Rübeldorfstrasse 1a, 3792 Saanen, www.bootfittingbase.ch
Alfred Ski&Bike Shop
Egglistrasse 24, 3780 Gstaad, www.alfred-gstaad.ch
Base Bike Shop
Rübeldorfstrasse 1a, 3792 Saanen, www.basebikeshop.ch
---