Transforming Spaces
20.08.2023
Arts & Culture, Events, Gallery & Exhibitions, Arts & Culture

In his most recent project, Armin is focusing on transforming spaces with large-scale photography, measuring up to 3m x 9m, showcasing spectacular landscape.
You would not expect to see tranquillity and natural wonder in the ArtHangar in Saanen, where Armin Grässl's latest photography project, "Transforming Spaces," is currently on display.
This exhibition features a remarkable collection of large-scale images that exemplify Grässl's mastery of panoramic photography. Each photograph, reaching dimensions of up to 3 meters by 9 meters, is an astonishing result of meticulously stitching together 70 to 100 individual photos. The outcome is nothing short of mesmerising: colossal green and immersive xxLarge images that evoke a sense of wonder and reverence.
The versatility of Grässl's artwork is further enhanced by the availability of various formats, such as 300cm x 900cm, 200cm x 600cm, 150cm x 450cm, or even customised sizes tailored to the customer's desires. To add an extra layer of aesthetic allure, these images can be skilfully backlit, elevating the overall ambience and offering a truly unique and captivating method to metamorphose any space.
Hailing from Tyrol, Armin Graessl draws inspiration from the Japanese practice of Shinrin Yoku, or forest bathing, infusing his work with a profound celebration of nature's boundless beauty and its inherent ability to heal our spirits. Scientifically proven, gazing upon images of serene landscapes such as forests, cascading waterfalls, and majestic mountains has been shown to alleviate stress and promote holistic well-being.
Whether you're a visionary interior designer, an imaginative architect, or just in possession of a really vast space, these photographs undeniably command attention and possess the potential to redefine a space, instilling a serene and harmonious atmosphere. Armin Grässl's art philosophy is rooted in soothing tranquillity rather than provocative discord, and this ethos resonates profoundly throughout his body of work.
Armin's artistic creations serve as a wellspring of inspiration, gently beckoning viewers to embrace moments of peace and quiet reflection. In a world brimming with turmoil, his photography stands as a poignant reminder that the nurturing embrace of nature holds the transformative power to heal and rejuvenate both our surroundings and our inner selves.

Jeanette Wichmann
Currently showing at The ArtHangar in Saanen, by appointment only 079 930 97 56. www.armingraessl.ch

---
About the Artist:
If the name strikes a chord, it's no wonder as Armin spent 25 years in Gstaad, where he captured the lifestyle of high society, mostly at the Palace Hotel, as well as the magic of the mountains, fields and flowers. In his acclaimed book "Gstaad", renowned figures such as Roger Moore, Henry Cartier Bresson, Gunther Sachs, July Andrews, Roman Polanski, and others praised his ability to capture Gstaad's true beauty.
Follow Armin on Instagram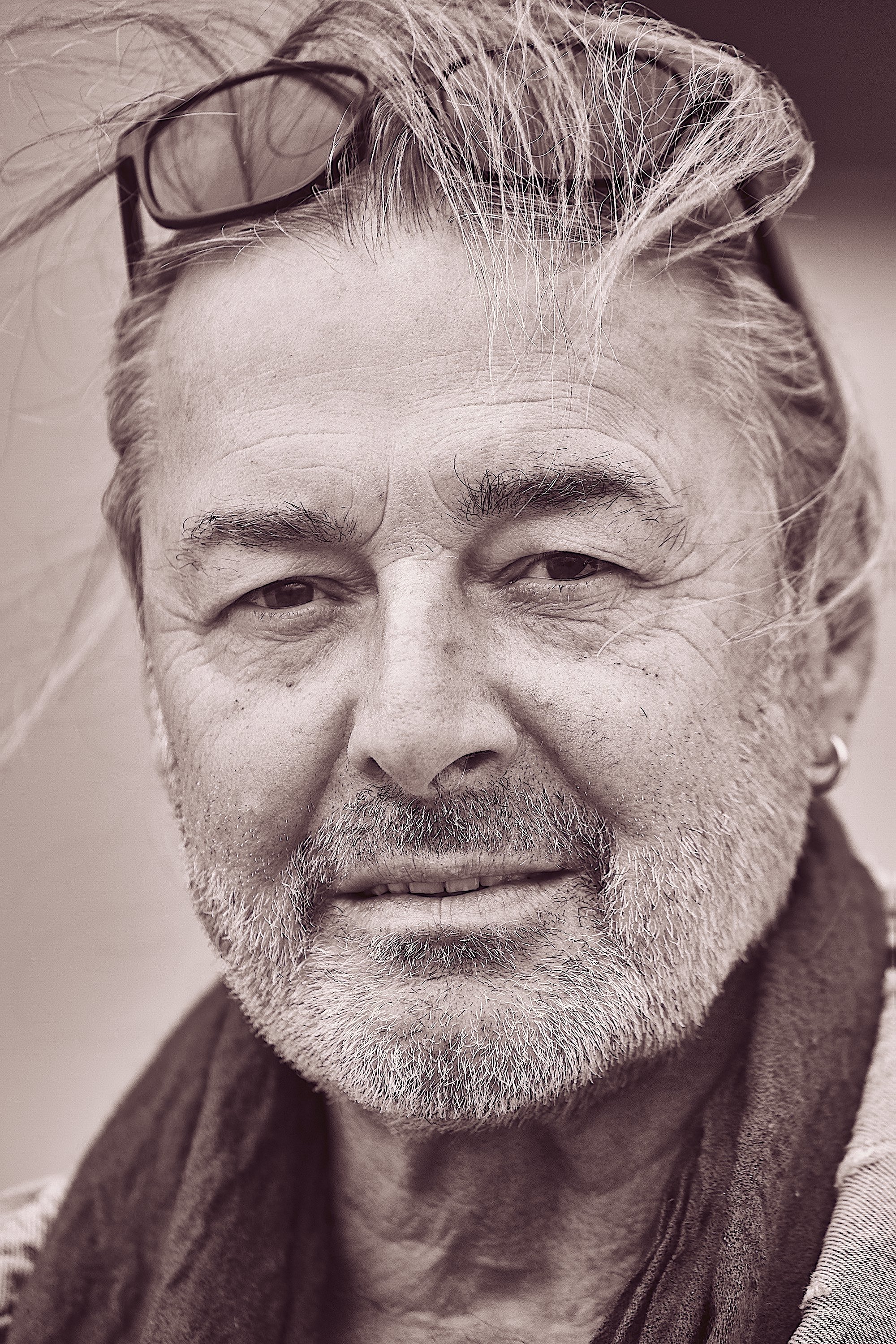 ---