The venality of the world
14.04.2023
Events, Cinema, Events, Arts & Culture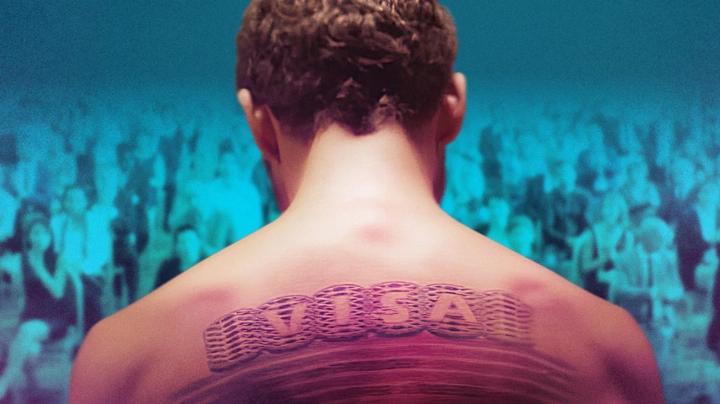 What is the price of freedom?
"The Man Who Sold His Skin", directed by Tunisian filmmaker Kaouther Ben Hania is a thought-provoking and visually stunning film that explores the themes of identity, freedom, and exploitation. The film highlights how the art world can be both a site of resistance and oppression and how refugees and immigrants are often exploited and forced to sacrifice their identity and dignity to achieve their dreams.
The movie follows the story of Sam Ali (Yahya Mahayni), a Syrian refugee who agrees to have a large artwork tattooed on his back by a famous artist named Jeffrey Godefroi (Koen De Bouw) in exchange for a visa to Europe and to be reunited with his loved one. The tattooed skin is then exhibited in art galleries around the world as a work of art, which turns Sam into a living artwork, a commodity, and a pawn in the art world's game of power, privilege, and exploitation.
The film's cinematography is beautiful, with stunning shots of Tunis, Brussels, and Venice, capturing the essence of each location and the characters' emotional journeys. The acting is also exceptional, with Yahya Mahayni delivering a powerful performance as the protagonist, Sam, torn between his dreams of freedom and the reality of his exploitation.
The film's inspiration comes from the real-life story of Belgian artist Will Delvoye, who turned a Swiss man Tim Schneider into a work of art with a back tattoo. "Tim" was bought by a collector for a hefty sum, and this extreme example highlights the absurdity of the art market.
Director Kaouther Ben Hania has a history of fictionalising facts to make a sharper point, as demonstrated in her previous film "Le Challat de Tunis."
In "The Man Who Sold His Skin," she links a refugee's fate with the core of the art world, exposing the world's greed in the process.
The film is a sharp and darkly humorous commentary on society's shallowness and self-righteousness, presented in a precise and dense manner. It also presents a rather pessimistic view of the world's greed. It is a brilliant satire as she exposes our current society's flaws in an unsparing and insightful way. But Kaouther Ben Hania also raises a serious question; what are we willing to trade, and at what cost?
"The Man Who Sold His Skin" is a thought-provoking film that raises important questions about the value of human life and the power dynamics between individuals and institutions. It is a must-see for anyone interested in exploring the intersections of art, politics, and human rights.
JW / Based on AvS and FILMPODIUM SAANENLAND
---