The cello at the center stage
04.01.2023
Arts & Culture, Events, Arts & Culture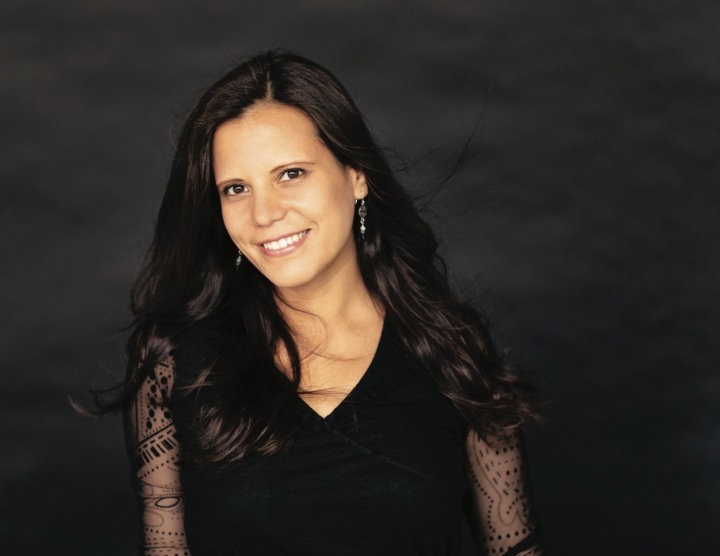 Diana Syrse, Photograph: Astrid Ackermann
The Sommets Musicaux de Gstaad and their artistic director Renaud Capuçon present the musical programme of their 23rd edition. From 27 January to 4 February 2023, music lovers will gather in the chapel of Gstaad and the churches of Saanen and Rougemont. Once more, audiences at the Sommets Musicaux de Gstaad will hear outstanding young talent and internationally renowned virtuosos over the course of nine days.
Three concert cycles in three outstanding venues
Concerts at the Chapel of Gstaad
The famous British cellist Steven Isserlis, the festival's mentor to the rising stars, will be offering guidance to the seven young promising musicians who will perform every afternoon in the chapel of Gstaad. They will be honoured to give the first-ever performances of 'Black Fire', created especially for the Festival by the talented Mexican singer and composer in residence for the duration of the festival, Diana Syrse.
The young cellists, alongside their partners on the piano, will be performing works by a wide range of composers: Beethoven, Britten, Syrse, Poulenc, Schumann, Franck, Martinu, Wallen, Saint-Saëns, Schnittke, Brahms, Abel, Carter, Widor, Kodály, Sarasate, Vivaldi, Rachmaninov, Debussy and Mendelssohn – a range of works that Renaud Capuçon has been at pains to make as varied and diverse as possible.
Church of Saanen
Will host the stars of the festival and will be filled with the sounds of works by Mozart, Schubert, Tchaikovsky, J.C. Bach, Haydn and Beethoven, performed by a host of star musicians who will ensure that the Sommets Musicaux de Gstaad are the unmissable musical event of early 2023.
Furthermore, this year, the festival will offer a special concert for local children: 'Des malheurs de Sophie' on 31 January at 10am.
Des malheurs de Sophie ('Sophie's Misfortunes'), a seminal work of children's literature, after the Countess of Ségur, with a text by Anaïs Vaugelade and set to music by Robert Schumann. Starring French journalist, commentator and musical storyteller Élodie Fondacci as narrator and a French pianist well versed in this genre, Claire-Marie Le Guay.
Church of Rougemont
The Romanesque church in Rougemont will play host to the 'coups de cœur', the personal favourites of the festival's artistic director. There will be five spectacular concerts on 29 and 30 January and 1 and 2 February 2023.
A true winter rendezvous
The festival will feature a total of 18 concerts from 27 January to 4 February 2023. The Sommets Musicaux de Gstaad, it should be added, are one of the few festivals in Switzerland whose concerts take place exclusively in churches – to the delight of music lovers who particularly value the unique magic and intimate atmosphere of this event.
The Sommets Musicaux de Gstaad, have a tradition of organising dinners in the Gstaad Palace after the concerts in Saanen, thus providing a rare opportunity for a music-loving audience to meet the artists.
BASED ON NEWS RELEASE
---