Let's go trippin'
22.07.2023
Local News, Events, Charity & Support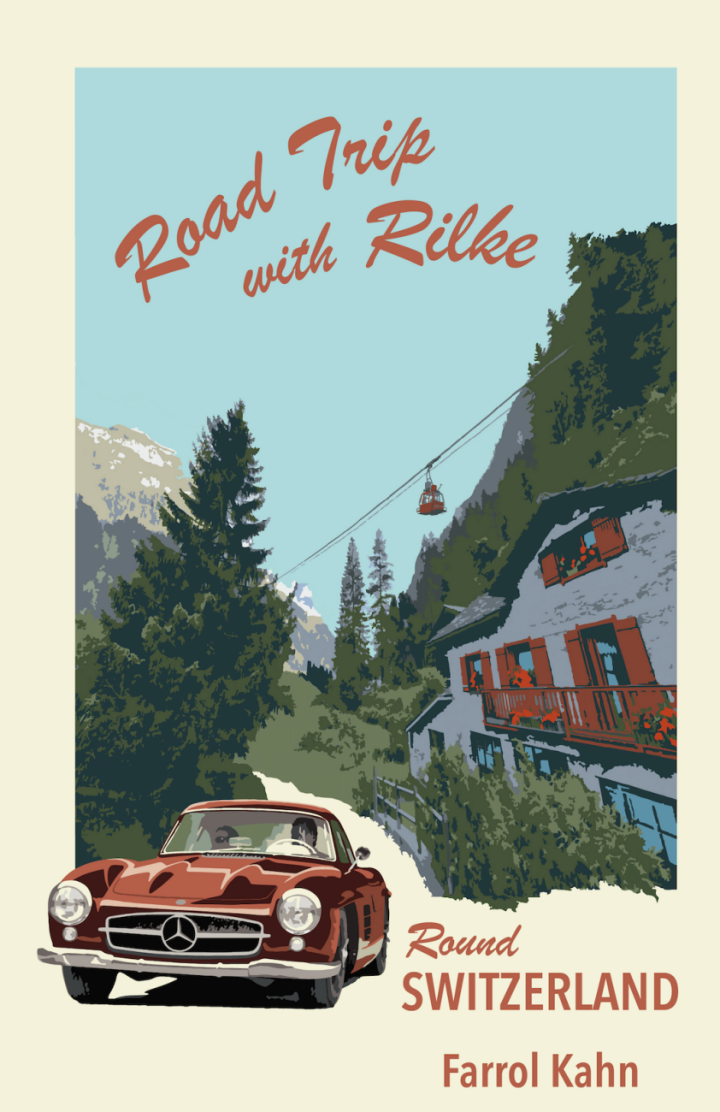 Illustration: Courtesy of Farrol Kahn
With the upcoming release of his book, Farrol Kahn, a local Saanen resident, has ingeniously curated an entertaining event that celebrates the life of illustrious poet Rainer Maria Rilke. Inviting you to embark on an enthralling journey through the very paths that Rilke once tread in Switzerland. This exceptional event cleverly blends the pleasures of travel with the essence of exploration and the spark of creativity.
Participants, spanning all age groups, are encouraged to immerse themselves in the landscapes that inspired Rilke, capturing their experiences through the lens of their cameras. By taking selfies along the way and sharing them between July and October on the designated webpage, www.rilketour.ch, participants become part of a vibrant community that commemorates Rilke's legacy. A special highlight of the event is the opportunity to win a prize based on the quality of the photos shared. Whether participants explore on foot, bicycle, train, or car, their images will be evaluated for their artistic composition, emotional resonance, and ability to capture the essence of Rilke's poetic world.
The Road Trip with Rilke event encourages participants, of all ages, to follow in the poet's footsteps and engage with their surroundings creatively. It celebrates the intersection of art, travel, and technology, fostering a sense of community among Rilke enthusiasts worldwide.
Farrol has particularly put a lot of effort into engaging with a younger audience and feedback from local schools in Kanton Bern has been positive. A brilliant way to learn about history, geography and literature.
The main prize is a two-night stay in a suite at the 5-star Hotel Grand Resort Bad Ragaz. The award ceremony will take place in the fall. Ready, Set, Go!
JEANETTE WICHMANN
---
For more information contact Farrol Kahn: tel 79 568 28 42 or email farrol.kahn@bluewin.ch | www.farrol-kahn.com.
---