It takes a village!
04.04.2023
NewsUpdate, Charity & Support, Healthcare, Editors Picks, Magazine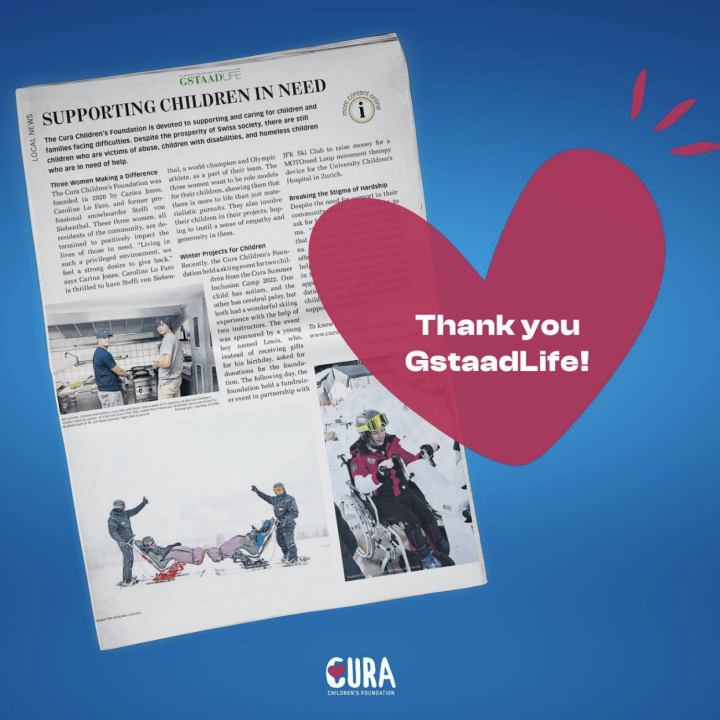 While I'm not asserting that our article on the impressive work of the Cura Children's Foundation directly influenced the outcome, it brings me great joy to share that Caroline and Carina were able to raise the remaining funds for the two most recent projects of the foundation. These include the MOTOmed loop for the Children's Hospital in Zürich, a car donation for little S, a 9-year-old autistic girl with a brain tumour, and her family in St. Gallen.
If you would like to revisit our coverage of this story, please refer to our article in the February edition of Gstaad Life. Additionally, we invite you to explore Cura's webpage for updates on upcoming initiatives slated to take place in our region this summer.
Jeanette Wichmann
---