Issue 7 | 2022 Editorial
16.12.2022
Editorial, Editorial, Magazine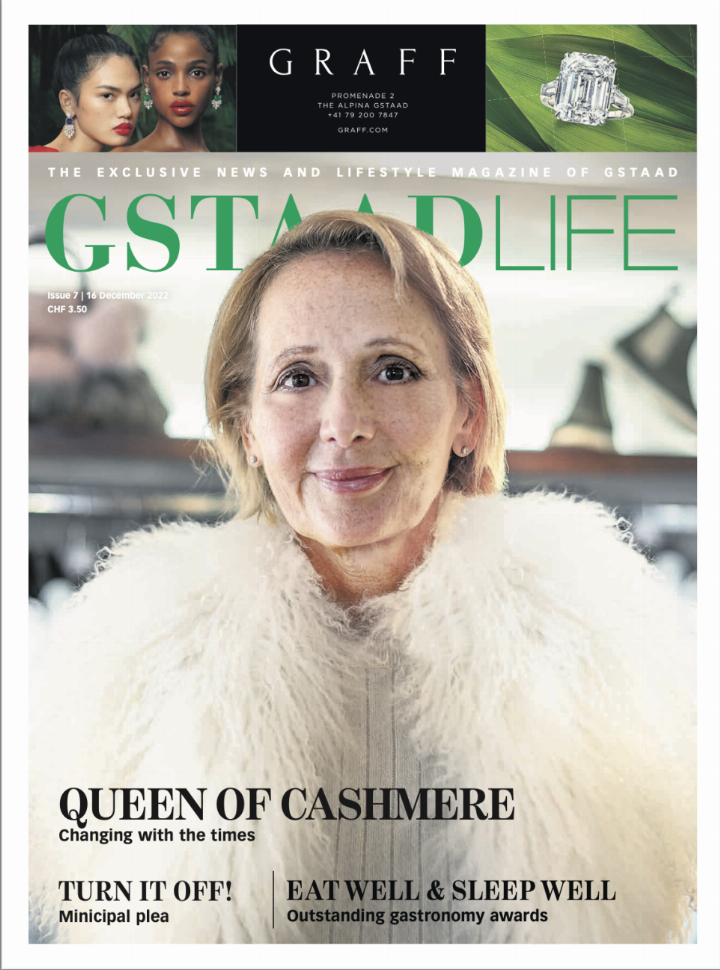 It is the most wonderful time of the year!
For the third year now, as soon as the first snow falls, I pinch myself and once more rejoice – we do live in a winter wonderland and as we are "locals", we have no return ticket end of the weekend!
We were lucky and moved here full-time just before the pandemic. Lots has happened here in the last three years. I am "secretly" pleased to see so many people that like us, chose to exchange hectic city life with Saanenland. Many that arrived during covid, have stayed and are now a part of the daily local scene.
The pandemic showed us that our valley could be so much more than a weekend or holiday destination, and with companies today competing for the best talent allowing, even promoting home office arrangements, I firmly believe we will see more and more new faces in the future that will be staying longer and outside of peak season.
But for now, let's focus on what's ahead; Christmas and the festive holidays with family and friends from near and far. The village shops have been restocked, the streets decorated, the hotels rebuffed, and we are generally getting ready for the festive season; even the snow arrived timely for the soft opening last weekend.
Once more, we will be spoiled with an abundance of internationally talented artists and vibrant performances according to the programmes from both the Sommets Musicaux Gstaad and the Gstaad New Year Music Festival. It will be magical moments like this that make the everyday worries seem a little further away. As Caroline Murat, chairman of NYMF, said eloquently, "This year has been disrupted by a war on European soil which particularly affects us because of its proximity. But once again, both Russian and Ukrainian musicians who are taking part in this edition of the festival are repeating the eternal message that music is the most universal of the arts, and the fraternity between musicians proves the point."
I could not agree with her more and encourage you to attend one of the many concerts and visit some of our beautiful galleries in support of the performing arts, free of politics and the looming energy crisis.
With the wishes for a peaceful Christmas to you and your families, I hope you enjoy our magazine and your stay in our wonderful valley.

Jeanette Wichmann
Editor in Chief
---