GoldenPass Express Receives Prestigious Accolade from National Geographic
20.10.2023
Business, Awards, MOB, Business, NewsUpdate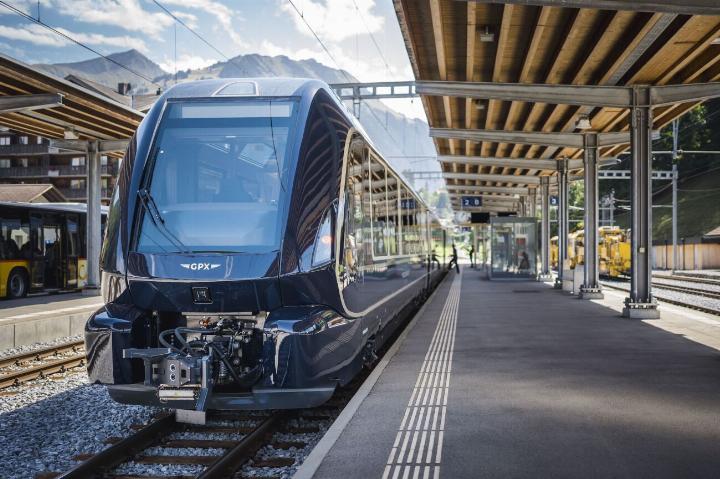 In a remarkable achievement, the GoldenPass Express, (the scenic train journeying from Montreux to Interlaken), has earned the title of the world's most beautiful train, as declared by the renowned National Geographic magazine.
Since its inauguration in late 2022, the GoldenPass Express has meandered through a breath-taking landscape, weaving its way amidst lakes and mountains, captivating all who embark on this extraordinary voyage. Known as the "slowest express in the world," as fondly described by Georges Oberson, the CEO of Montreux Berner Oberland Bahn AG, the company behind this exceptional train, it firmly resides in a category that defies convention: the world's most magnificent trains. Its allure extends well beyond the borders of Switzerland.
With a history spanning over a century, the esteemed National Geographic magazine has lauded the GoldenPass Express for its exquisite beauty, design, and unparalleled comfort, catapulting it to the zenith of the elite group of the world's most magnificent trains. In this remarkable recognition, it has surpassed even the illustrious Royal Scotsman of Scotland, renowned for its tweed-upholstered furnishings. This accolade is a source of immense pride and honour for the Montreux-based company.
For the first time in history, a Swiss railway company has ascended to the pinnacle of railway excellence, a testament to the exceptional quality of the GoldenPass Express. The iconic, yellow-framed magazine places this Swiss gem atop the list of the world's six most beautiful trains, outshining distinguished competitors such as the Royal Scotsman in Scotland, The Vietage in Vietnam, the SPACIA X in Japan, the Venice Simplon-Orient-Express in France, and the Orient-Express La Dolce Vita in Italy. Notably, the GoldenPass Express offers affordability, as its one-way journey from Montreux to Interlaken is among the most budget-friendly options among the award-winning trains.

Based on AvS
---
Read more on train rides through Switzerland
---