Brocante Formidable
11.08.2023
Local News, Events, Gstaad Saanenland Tourism, Clubs, Charity & Support, Shopping, Concerts, Arts & Culture, Traditions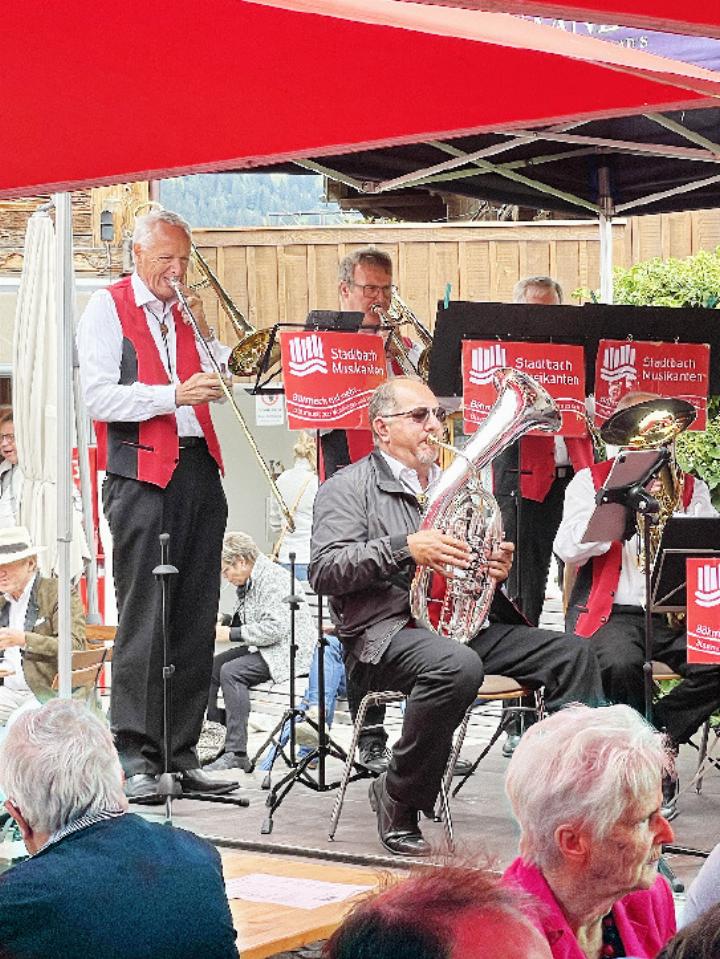 A diverse array of offerings catered to all tastes and budgets at this year's Brocante market in Saanen. The camera captured the charming atmosphere of live music, exquisite antiques, cherished preloved treasures, and delectable artisanal treats, altogether making it an irresistible feast for the senses.
Not even the early morning rain could threaten the good vibes of the Saanen Brocante Market. I have no idea at the current moment of writing if this year's exhibitor attendance was greater than last year, but it seemed bigger and more cheerful, if one should measure by the number of jolly people roaming the streets and gathering on the square for a drink and a snack is seemed record-breaking!
The streets were filled with regulars on both sides of the market stalls, and it is understandable that the Brocante is so popular as the quality of the exhibitors is very high. Once more, the local vendors and restaurants participated, adding to the hospitality with delicious drinks and food and musicians performing all over the village made sure the atmosphere was top.

If you missed this year's Brocante market, make sure you note the date for next year; 3 August 2024. See you in Saanen!
JEANETTE WICHMANN
---