Back on the beach!
04.07.2023
Sports & Leisure, Events, Gstaad Saanenland Tourism, Sports & Leisure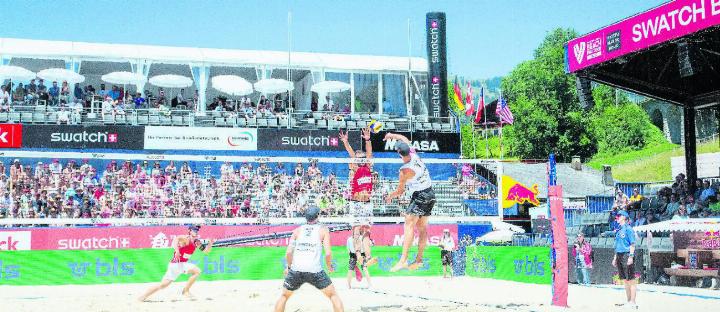 As one of the most prestigious stops on the beach volleyball circuit, the Swatch Beach Pro Gstaad once more attracts top international players who showcase their skills on the sandy courts with finesse and agility. Spectators can look forward to intense matches filled with impressive spikes, powerful serves, and lightningfast reflexes. Fuelled by enthusiastic crowds, the lively atmosphere adds to the excitement as the world's best beach volleyball players battle it out for victory.
Beyond the on-court action, the event offers a vibrant beach festival atmosphere, with entertainment, music, and delicious food options. Attendees can soak up the sun, relax on the beach, and enjoy a day of thrilling sports and entertainment.
Whether you're a dedicated fan of beach volleyball or simply looking for an exhilarating experience, mark your calendars for the Swatch Beach Pro Gstaad 2023, from 5–9 July. Read more on
---
Image Title