Albinati Aeronautics: Redefining luxury travel in Saanenland
11.08.2023
Advertising, Hublot Polo Gold Cup Gstaad , Business, Sports & Leisure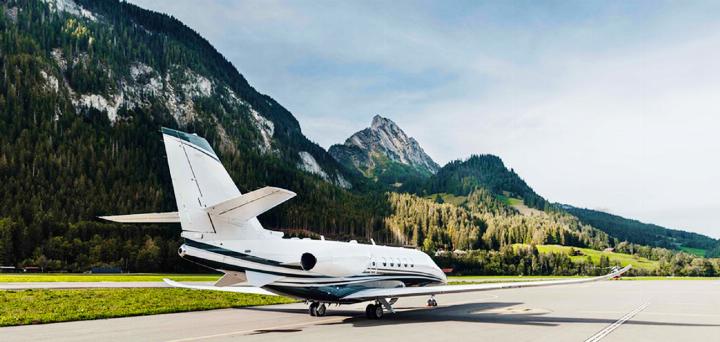 Albinati Aeronautics stands as the epitome of luxury travel, boasting an exclusive link to Saanenland. This prestigious private jet operator not only offers opulent aircraft management and charter services but also provides a seamless experience for those looking to own their personal flying oasis. The Allure of Albinati Aeronautics in Saanenland

Saanenland, with its breathtaking landscapes and serene ambience, has long been a favoured destination for discerning travellers seeking an escape from the ordinary. As one of Switzerland's most renowned regions, it attracts winter enthusiasts and summer leisure seekers alike. Albinati Aeronautics enhances this allure by offering top-tier private jet charter services that ensure visitors arrive in Saanenland with style and comfort.
Renowned for its personalised approach, Albinati Aeronautics crafts bespoke travel solutions tailored to individual preferences. From seamless booking procedures to onboard amenities catering to every luxury, the company guarantees an unforgettable journey to Saanenland, setting the stage for cherished memories before travellers set foot in this enchanting alpine wonderland.
The Upside of Flying Private
Flying private offers an array of unparalleled benefits, making it an attractive choice for those seeking an elevated travel experience.
Private jets eliminate the hassles of long check-in lines, security screenings, and layovers. Passengers can arrive just minutes before departure, saving precious hours that can be better spent on important engagements or leisure activities.
And unlike fixed commercial airline schedules, private jet charters adapt to the passenger's agenda. With the ability to depart at a time that suits their needs, travellers have greater control over their itineraries and access to remote destinations.
Benefitting from their large fleet of 25 latest-generation aircraft, from light to ultra-long-range jets, gives access to smaller airports and remote locations. Thus bringing travellers closer to their final destination without the need for lengthy ground transfers.
Private jets are synonymous with indulgence. Lavish interiors, spacious cabins, plush seating, and personalised services create an exclusive oasis in the sky. But it's more than indulgence and comfort; flying private also provides a high level of privacy and security. Confidentiality is paramount when it comes to private jet travel. Passengers can discuss sensitive matters freely and enjoy heightened security measures.
Albinati Aeronautics, with its luxurious private jet charter services to Saanenland, sets a new standard for those seeking private aircraft ownership. The advantages of flying private and specialised services position the company as a premier choice for sophisticated travellers and aviation enthusiasts alike. Embrace the world of luxury, comfort, and personalised service with Albinati Aeronautics – where every flight becomes an extraordinary journey.
---
Albinati Aeronautics will be at the upcoming Hublot Polo Gold Cup from 17–20 August at the VIP village, booth #5. You are invited to stop by for a drink or a coffee and to discover more.
---
Image Title