A medical campus for Gstaad
08.09.2023
Local News, Healthcare, Business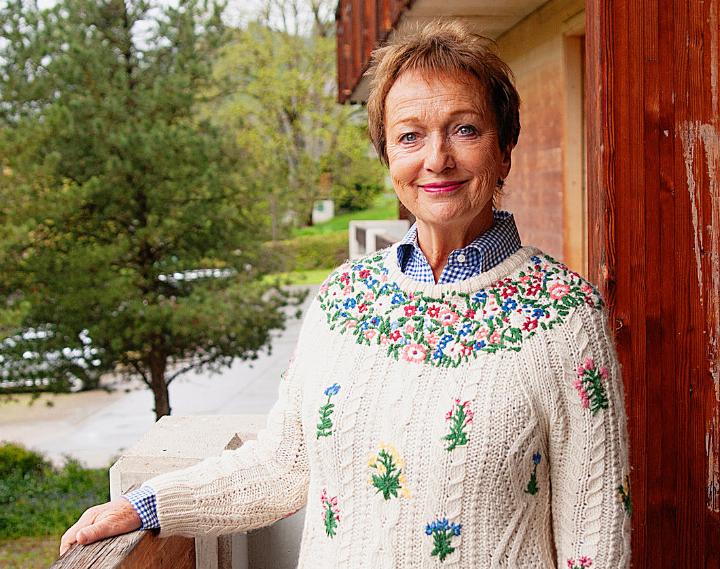 Photograph: Courtesy of Gstaad International Healthcare
Two months ago, the public voted in favour of providing a plot of public land for the Gstaad Medical Campus project. Time to have a closer look at this ambitious project with the President of Gstaad International Healthcare, Babette Herbert.
Ambitious may be an understatement in this case. Gstaad Medical Campus requires a triple-digit million investment; facilities are to have state-ofthe-art technology and equipment; collaborations are planned with the best in their trade, all this while supporting the primary care system in the region. This begs the question if this is even feasible.
"Yes", is the answer of Babette Herbert, President of the Board of Gstaad International Healthcare (GIH). She presides the small start-up company responsible for the Gstaad Medical Campus project in Saanen. She firmly believes in this project, which GIH has set up with the help of well-known names in the world of medicine, such as Johns Hopkins Medicine International and Siemens Healthineers.
Herbert believes that Gstaad is the perfect location for this kind of innovation. The municipal council seems to agree. After all, they unanimously voted in favour of it. The public followed with an almost two-thirds majority in June, in which GIH officially received permission to realise their project on the public plot of the old hospital in Saanen.
To explain the Gstaad Medical Campus project in a nutshell, Herbert paints the picture of a private clinic for specialised first-class medical services that also accommodates various community services, including a community medical center for the public. She turns serious when she discusses the possibilities a private clinic opens up for primary care. Is it a model for the future, to have better healthcare for everybody thanks to collaborations with specialised private clinics?
It almost sounds like a sales argument – or maybe just too good to be true. Herbert discards the thought: "Maybe it would be somewhere else, but in Gstaad, this kind of project finds the perfect requirements to turn into reality." She believes that in Gstaad, locals, as well as the international community, are more open to visionary projects, which she admits Gstaad Medical Campus is. "Five years ago, I would never have thought to be involved in such an enormous project, but life is full of surprises." Visionary projects often require visionary amounts of money, too, for which the Campus is no exception. Herbert explains that GIH is cautiously confident. They seek largescale investors on the international financial markets whilst also betting on the chalet owning international residents in Gstaad. "Yes, of course we hope to convince people with a relation to Gstaad to invest in the project. It would add credibility, and, after all, they would also profit from the realisation of such a clinic."
Should everything run smoothly, Gstaad Medical Campus could be built within four years. However, Herbert prefers to focus on the steps ahead instead of gazing into the crystal ball.
JEANETTE WICHMANN
---
Image Title