1.8 tonnes of alpine cheese sold in two days
27.12.2021
Gstaad Living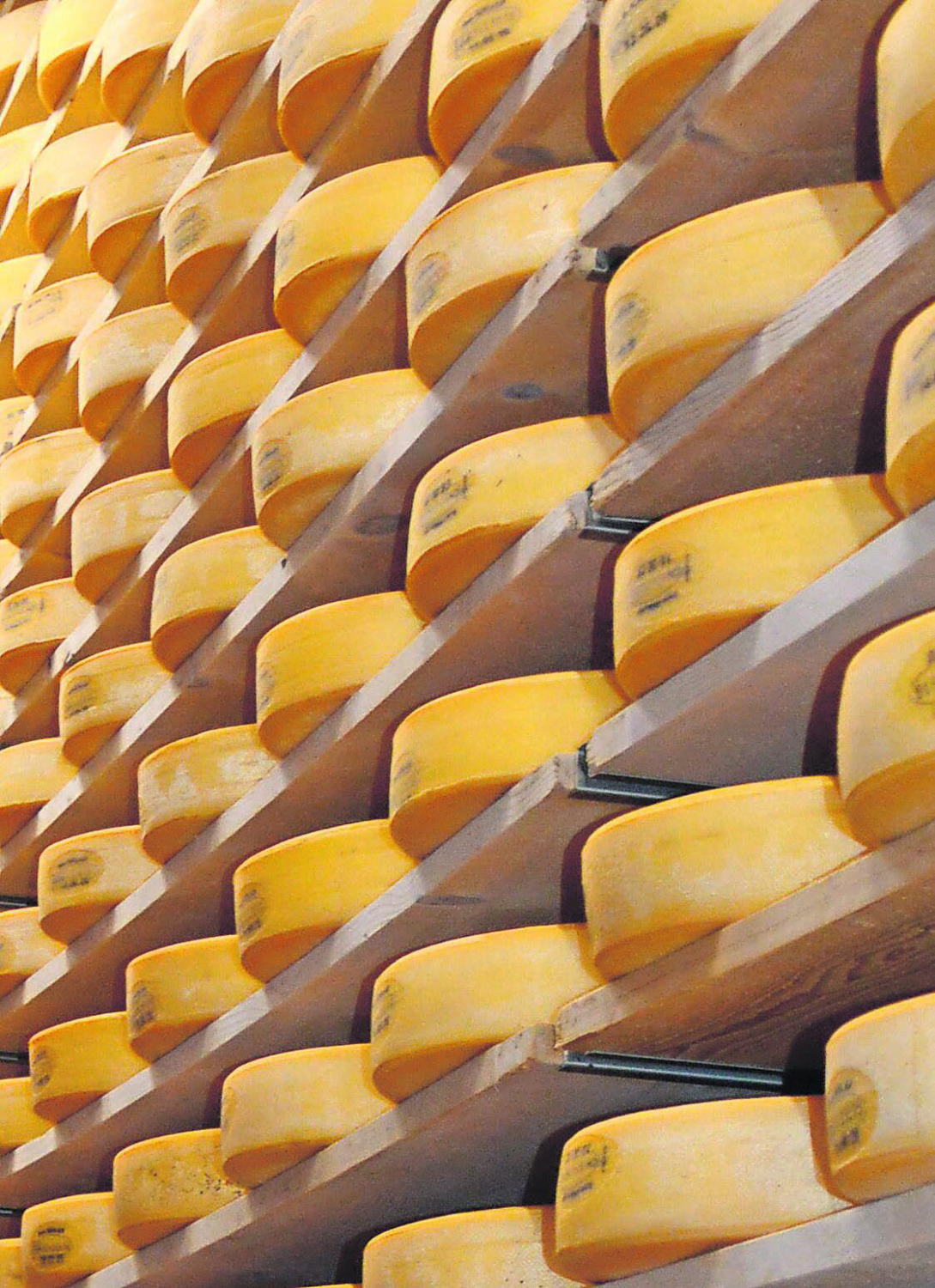 Jessica and Viktor Sulliger were left with 180 loaves of Alpine cheese because of some imperfections in the dough. After their story had appeared in the newspaper 20 Minuten, they sold their cheese within two days.
The phone just does not stop ringing. After an article in the newspaper 20 Minuten, all of Switzerland wants to buy their cheese. Anyone who called on day three after the publication of the article was already too late. It was all sold out after just two days.
Imperfections in the dough
Jessica and Viktor Sulliger summer their cattle on the Iserin Alp above the Col du Pillon. "It's the last Alp on the German-speaking side," explains Jessica Sulliger. In summer, she and her husband process the milk of 50 dairy cows. Last year they produced 1.8 tonnes of Alpine cheese.
Usually, they sell it through an intermediary. But this year, things turned out differently. During the appraisal, the cheese dough had transverse cracks. If the Alpine cheese is stored and sold as planed cheese (Hobelkäse) two or three years later, these cracks can cause problems. When planing, the wafer-thin cheese leaves can fall apart. That is why the cheese did not receive the maximum score of 5 points for perforation and dough, but only 4 and 4.5 points. In taste and appearance, however, the cheese received the total score.
They are still looking into the cause of the cracks in the cheese, said Sulliger. "Maybe it cooled down too quickly during production," she said. The wet weather was not exactly conducive either.
Via Facebook to 20 Minuten
Since the middleman did not buy the goods and no major buyer could be found elsewhere, Jessica Sulliger started an appeal on social media. "Following the Facebook appeal, we sold four or five kilos," she said, "which is nothing compared to the 1.8 tonnes left in store. But the story took a good turn. 20 Minuten became aware of the post. "They called us and asked if they could help," she explains. The newspaper did so in the form of an article, after which things got crazy. People from all over Switzerland placed orders and the 1.8 tonnes were sold within two days.
Sulligers were moved by this solidarity. "I would not have thought that there would be such a turnaround. We are so pleased about it because we always put a lot of heart and soul into production," said the overjoyed farmer. Of course the financial aspect bears some weight, too, given that several thousand francs are at stake. "At the moment, we are organising the logistics," she said, giving an insight into the ongoing work.
BASED ON AVS/BLANCA BURRI
---
Image Title