What's cooking!
09.07.2023
Gstaad Living, Gastronomy, Editors Picks, Grapevine Gossip, Business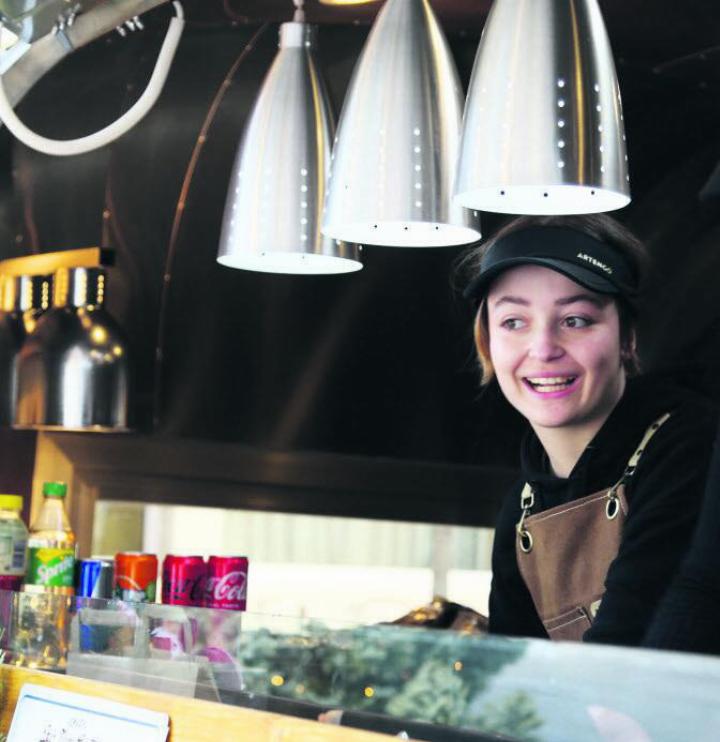 Photograph: Courtesy of Burgerstation
Hail all burger lovers
Who doesn't love a food truck and one with a great Classic Burger is always a success. Artisan bread from a local baker, 100% grass-fed Swiss beef and creamy cheddar cheese, all bathed in a homemade secret sauce … simply irresistible! And if real meat isn't your thing, fear not! They also offer burgers with an alternative vegetarian-friendly option.
You might already have spotted the black airstream-looking trucks parked next to the road leaving Rougemont in the direction of Saanen or the other truck parked between Gstaad and Saanen roadside.
Founded by youngsters Chiara, Paola, and Diego Negri with the aim of introducing something new and fresh to Gstaad and Chateau-d'Oex, catering to the needs of the younger generation. Thanks to the support of FER funds and the Raiffeisen Bank, they were able to make this venture a reality.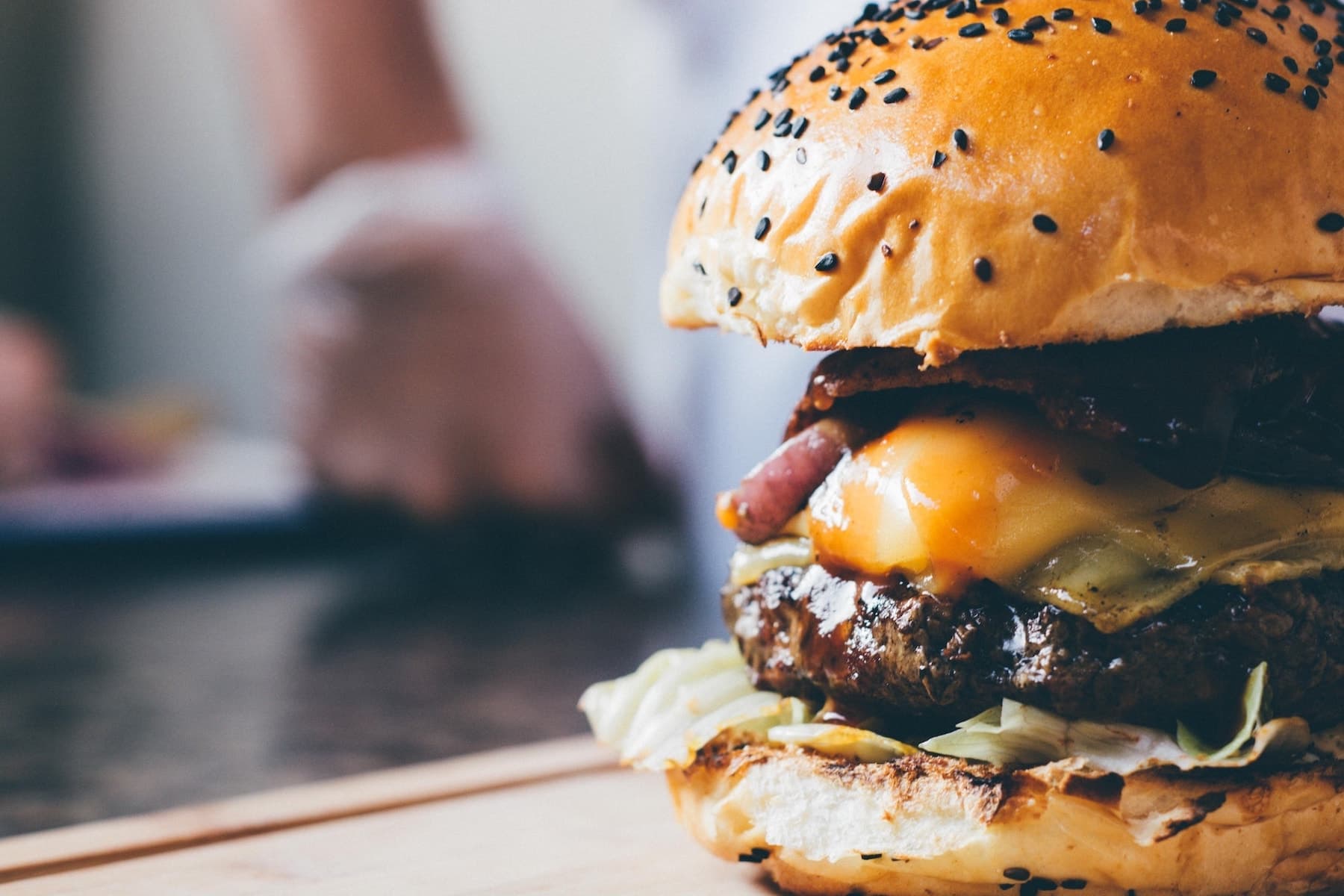 Whether you're a local or a visitor, this fast-food spot offers a unique culinary experience that caters to a range of tastes and preferences. The Burger Station is open daily during summer.
---

Celebrating the Golden Boy of Rougemont!
We extend our heartfelt congratulations to local chef Shaun Rollier (27) from Hotel Restaurant Valrose in Rougemont for his remarkable achievement of winning the prestigious "Golden Chef 2023" award. In a captivating finale held at the Kursaal Bern, Shaun emerged victorious in the largest and most esteemed Swiss cookery competition, impressing a distinguished panel of judges. Throughout a demanding five-and-a-half hour, Shaun showcased his culinary prowess by preparing a delectable fish and meat dish.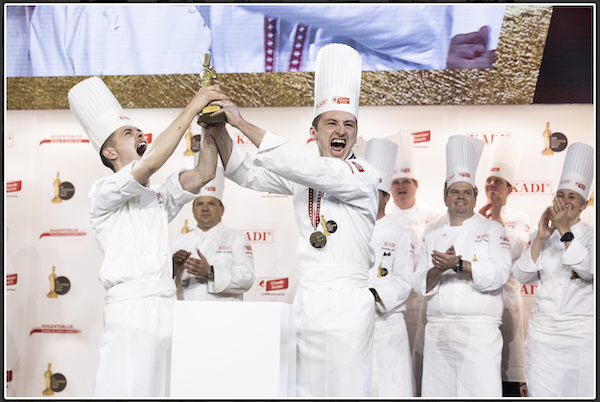 Discover the Winning Menu at the Soirée Culinaire
As tradition dictates, the reigning Golden Chef awardee embarks on an extraordinary gastronomic tour of Switzerland, known as the Soirée Culinaire, where the winning menu is presented to discerning diners at renowned gourmet establishments. Shaun Rollier will be privileged to showcase his exceptional culinary skills and creativity at two illustrious locations: Vitznau and Fribourg. Stay tuned for the announcement of the dates, which will be revealed in due course on goldenerkoch.ch.

Shaun's tip for the summer: Nothing is better than a piece of Prime rib from the Sanenland – grilled on the barbecue with a Choron sauce and a Tian. Shared with friends it always tastes better!
---

Free-wheeling the afternoon away at the Lochstafel
Bikers rejoice! Cruise into the bike bar "Free Wheelie" every Thursday during the summer, exchange ideas with like-minded people and enjoy a cool drink and their fantastic burger (veggie option available of course) or a delicious sourdough pinsa – and get the chance to show off some of your coolest tricks on the new Short Trail.
Nestled atop Hornberg, the Lochstafel awaits you every Thursday from 4 to 10 pm until September 15th. This delightful destination is not limited to bikers alone, as reaching the Lochstafel is an effortless hike from Horneggli, traversing towards the Hornberg. Alternatively, if you're coming from Saanenmöser, you can easily access it by car.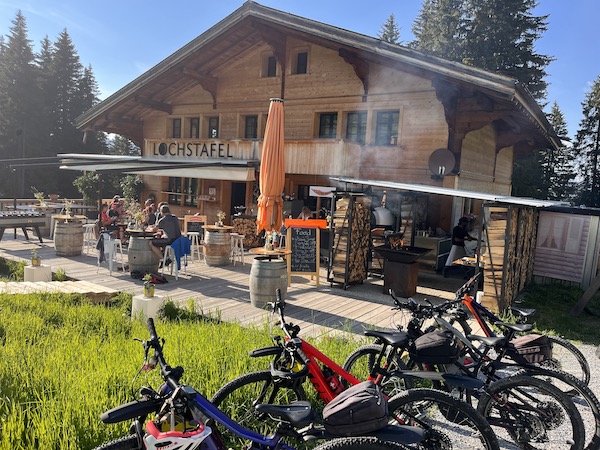 ---