Stop at the (Kids) Station in Saanen
30.06.2023
Local News, Gstaad Saanenland Tourism, Sports & Leisure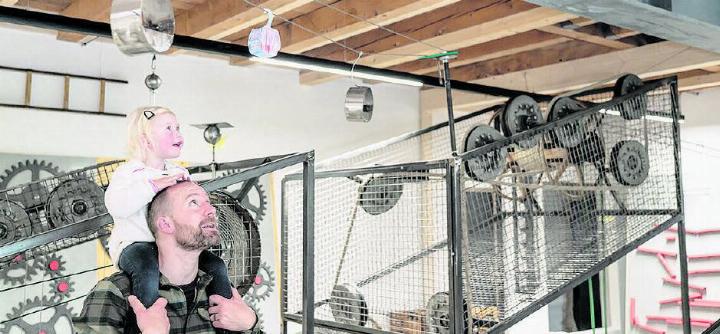 Are you visiting Gstaad with your children and looking for a fun and engaging activity on a rainy day? Look no further than the STATION in Saanen! Whether you're already familiar with it or hearing about it for the first time, we have taken a closer look at what this indoor family playground offers.
The STATION has a wide range of exciting attractions and activities to keep your children entertained. There is something for everyone, from a giant marble run to various craft stations, fairy tale and book gondolas, a ball pool, and numerous play options. Children can explore, create, and let their imaginations run wild in this dynamic and interactive environment.
One notable aspect is that everything is analogue, allowing children to engage in hands-on activities and test their creativity. It's a refreshing break from digital screens and a chance for children to explore the joys of imaginative play and tactile experiences.
The STATION is particularly advantageous when outdoor activities are limited in bad weather. It provides a safe and engaging space where children can play, learn, and have a great time, regardless of outside conditions.
It's important to note that adults must accompany the children at the STATION, as no childcare is available. Both children and adults must pay admission to enter the facility. STATION is in the old fire station in Saanen, next to the roundabout. www.stationsaanen.ch
JEANETTE WICHMANN
---
Image Title