"Papicha": A Resilient Tapestry of Algerian Heroines
11.11.2023
Arts & Culture, Cinema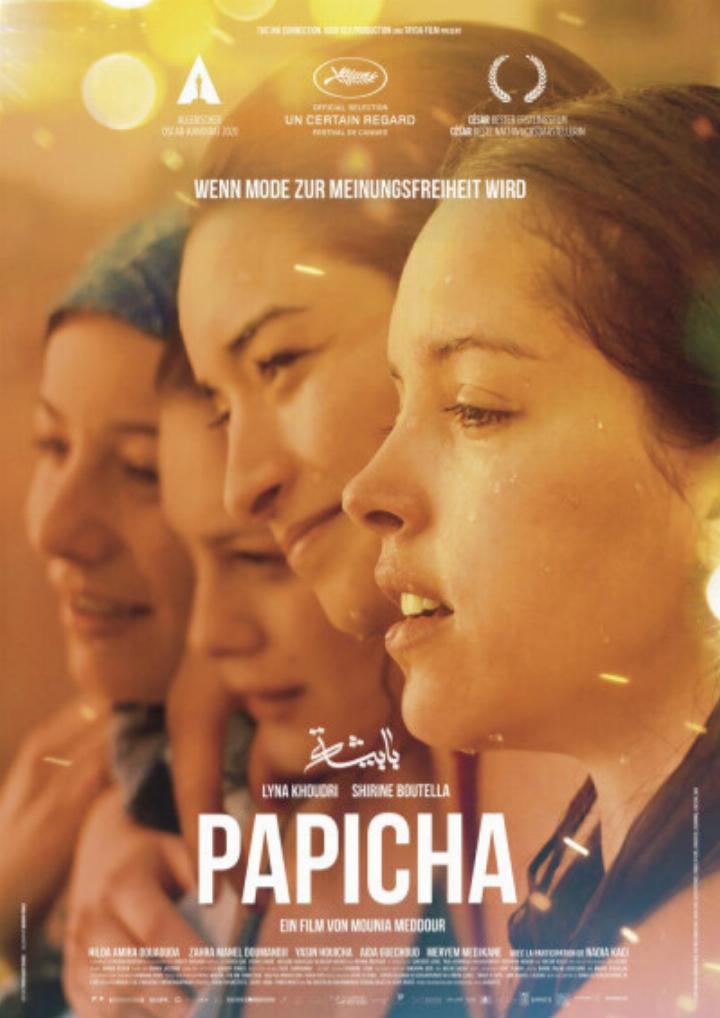 Directed by Mounia Meddour, the 2019 Algerian drama "Papicha" unfolds against the backdrop of the tumultuous Algerian civil war in the 1990s. Scheduled for screening at Filmpodium Saanenland on Monday, 13 November, at 8.30 pm in Cinema Gstaad, the film delves into a period marked by political strife and religious conflicts that significantly impacted the lives of Algerians, particularly women.
Nedjma, the film's protagonist, is a young student in Algiers with aspirations for a career in the fashion industry. However, she and her friends grapple with bans and repression imposed by extremist groups, forcing them to stage secret fashion shows to evade arrest and threats.
"Papicha" masterfully portrays resistance and solidarity in the face of adversity, showcasing the strength and courage of these young women as they confront patriarchal structures, societal norms, and political unrest. The narrative underscores their resilience and determination in overcoming social and political pressures, championing women's rights, personal freedom, and the pursuit of dreams.
Beyond its Algerian context, the film draws parallels with the plight of women in Iran, shedding light on shared struggles for rights, social freedoms, and the fight for autonomy. The challenges depicted in "Papicha" mirror the restrictions faced by Iranian women, from dress codes to limited educational and job opportunities. The film highlights the crucial role of supportive communities in empowering women, reminiscent of similar networks in Iran advocating for equality and freedom.
While acknowledging the uniqueness of each situation, "Papicha" delivers an essential message about women's courage and determination in confronting patriarchal, social, and political oppression. Director Mounia Meddour, born in Algeria in 1975, showcases her commitment to portraying empowered women in Algerian society, emphasising themes of female empowerment and the quest for freedom.
"Papicha" not only spellbound audiences at the 2019 Cannes Film Festival but also earned two César awards in 2020. Algeria even nominated it for Best International Film at the 2020 Oscars despite being banned in the country. Don't miss the opportunity to experience this impactful film.
Catch "Papicha" at Filmpodium Saanenland on Monday, 13 November 2023, at 8.30 pm in Cinema Gstaad. Non-members are welcome, and tickets can be purchased at the box office. The film will be shown in its original version with German subtitles.
---
Image Title