Kids paradise
30.06.2023
Local News, Gstaad Saanenland Tourism, Bergbahn Destination Gstaad, OUTDOOR - HIKING - BIKING, Sports & Leisure, Traditions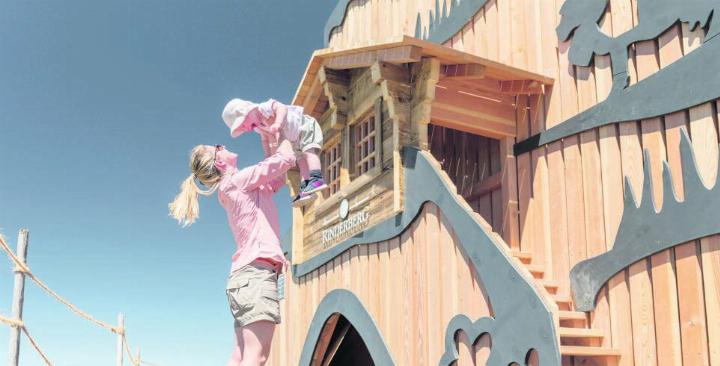 Photograph: Destination Gstaad | Melanie Uhkoetter
One of the highlights of a summer getaway in Gstaad is the abundance of alpine playgrounds scattered throughout the region. These playgrounds are like enchanted wonderlands where children can unleash their imaginations and engage in fun outdoor activities. From climbing walls and zip lines to trampoline parks and giant slides, these playgrounds offer endless fun and adventure for kids of all ages. Parents can relax and soak in the stunning views while their little ones embark on thrilling escapades.
Beyond the playgrounds, the area beckons a multitude of outdoor adventures suitable for families. Hiking trails wind through picturesque valleys, leading to hidden lakes, cascading waterfalls, and charming mountain villages. Families can embark on nature walks, spotting wildlife and discovering the rich flora and fauna that call these mountains home.

For those seeking a more adrenaline-fueled experience, try thrilling activities such as mountain biking, paragliding, and even summer tobogganing. Children can get their hearts racing as they zoom down the mountain slopes on specially designed tracks, ensuring a safe and exciting experience for everyone.
The Rindberg mountain station offers an incredible panoramic view from the new panorama platform. The façade of the station is constructed as a vertical climbing playground for children, and Olga's Cowshed with interactive experiences where young visitors learn more about the life of cows and cattle.
Insiders tip: on 1 July the Rinderberg platform is officially inaugurated, take the cable car up for only 5 CHF! Read more online.
JEANETTE WICHMANN
---
Image Title