GSTAAD CLASSIC CAR AUCTION
28.12.2022
Local News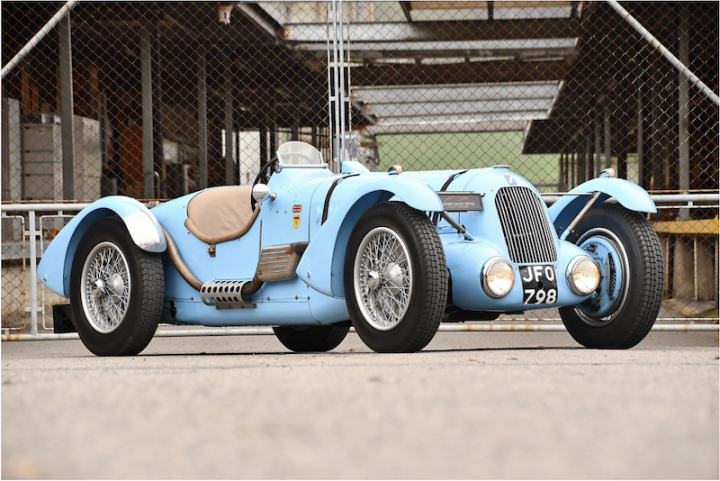 1939 Talbot-Lago T 150 C Competition
This auction is just the right place for anyone who wants to buy a superlative Christmas present belatedly. In addition to many super classics and automobilia, various newer vehicles will also go under the hammer. Some of the spectacular vehicles on offer are these:
1939 Talbot-Lago T 150 C Competition: replica of the factory racing car from 1937 with participations in Le Mans Historique, Spa Francorchamps, Silverstone, etc. - with current FIA-HTP papers and Swiss MFK in May 2022.
1969 Ferrari 365 GT 2+2: A Swiss delivery in a beautiful colour combination with matching-numbers engine and Swiss MFK as a veteran vehicle in October 2019.
2001 Bentley Continental R Le Mans: One of 46 cars built, of which only 34 were delivered with left-hand drive. The luxury coupé is third-hand, has a complete service booklet and will be handed over to the new owner with 27'000km and the last MOT in April 2022.
Editors favourite:
1938 Jaguar SS 100 2 1/2-Litre Roadster: This beautiful Jaguar SS100 was completed on the 28th of June, 1938. Being one of only 198 2 1/2 litre SS100 built, the car is in good condition. It will be sold with a Heritage Trust certificate, sundry restoration/maintenance records, and correspondence since 1988.
The auction lots can be viewed today on 28 December from 10.00-19.00 and on 29 December from 10.00-16.00 in the festival tent in Gstaad. The auction will start on 29 December at 4 p.m. with the automobilia and at 5 p.m. with the vehicles.
The auction can be followed online and the catalogue can be found here
Source: Oldtimer Galerie Toffen Swiss Classic World
---