Going up!
20.12.2022
Local News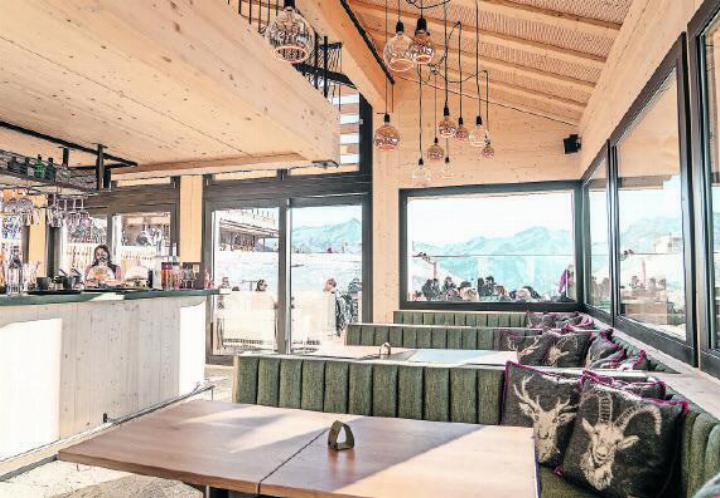 I don't ski anymore. I was never a super good skier anyway, but I still love the feeling of freedom that the view of the immense landscape gives you when you step out of the lift. Perhaps best of all are the lovely pitstops I take up in the terrain. One such places is on the Eggli Gstaad!
You don't have to be a skier to enjoy the Eggli, starting already down from the valley station Eggli makes good on its promise of spectacular views – I mean, look at the cable cars! Designed by Porsche, it belongs in a museum and should be a staple cover image on any coffee table book on skilifts!
Arriving at the summit, you will be met by the restaurant to your left and the lounge to your right; both buildings still oose of new wood and lots of genuine hospitality. The spectacular panorama terrasse at the restaurant is enormous. I promise this will be the perfect spot for both skiers and winter sports enthusiasts seeking relaxation and a nice meal with a view. A new team and culinary setup means that there are lots to choose from in regional selections and local traditional dishes, all efficiently served with a smile and in time for you to get going after you've recharged the batteries. Reservation is recommended during high season.
The Eggli Lounge looks as if it's situated lower, it has a more snug feel, with outdoor lounge furniture waiting for you to lazily kick back for a drink and a snack or double up and make a "slow motion" ending to your ski day as the lounge closes at 5.30 pm. They have a fine selection of drinks and apero snacks as well as some hot and cold dishes, making it a great contender for an early a f ter -work meeting spot as well.

TIP: Apart from being the obvious pitstop when skiing, it could also be the next venue for your company gathering or a private party. Both restaurant and lounge can be rented for private events all year round.
JEANETTE WICHMANN
---