Discover the enigmatic allure of yellow diamonds
19.07.2023
Arts & Culture, Shopping, Jewellery & Watches, Luxury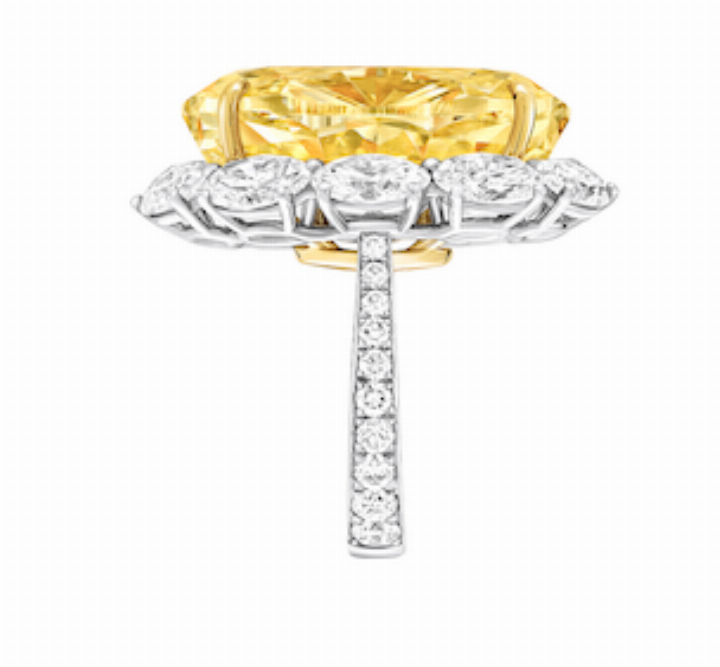 Step into a world of exclusivity and mystery as Graff, the renowned purveyor of exceptional diamonds, unveiled a mesmerising exhibition at its flagship boutique on Rue Saint-Honoré during Haute Couture Week in Paris. Aptly titled "Sunrise: A Celebration of Graff Yellow Diamonds," this extraordinary showcase will captivate GstaadLife readers with its rare treasures and legendary craftsmanship.
Commencing on 4 July, the "Sunrise" exhibition will engage future visitors in unparalleled radiance and elegance. It unveiled an exquisite assortment of high jewellery pieces adorned with the most coveted yellow diamonds, which have long held a mystique of their own.
One of the highlights was the grand unveiling of an extraordinary high jewellery necklace featuring an exceptionally rare 30-carat Fancy Intense Yellow pear-shaped diamond. This breathtaking centrepiece is complemented by 138 carats of yellow and white diamonds.
Yellow diamonds bring absolute delight with their inherent rarity and captivating hues. Graff prides itself on possessing an exceptional selection of these magnificent gems, distinguished by their impeccable quality, cut, and abundance. Francois Graff, the Chief Executive Officer at Graff, affirms, "As we celebrate Graff's legacy of innovation and leadership in presenting the highest quality rare diamonds, this collection is a testament to our commitment. Never before has such an extraordinary array of yellow diamonds been gathered in one place, including an incomparably beautiful Fancy Intense Yellow stone. These jewels truly represent the epitome of Graff's excellence."
In addition to the inspiring necklace, Sunrise showcases a stunning ensemble of unique high jewellery necklaces, Tribal-inspired jewels, earrings, and singlestone rings, all unmistakably Graff. Each piece seamlessly melds superb stones with bold design, culminating in unrivalled craftsmanship that has become the hallmark of the House.
---