Bag it!
24.07.2023
Local News, Local News, NewsUpdate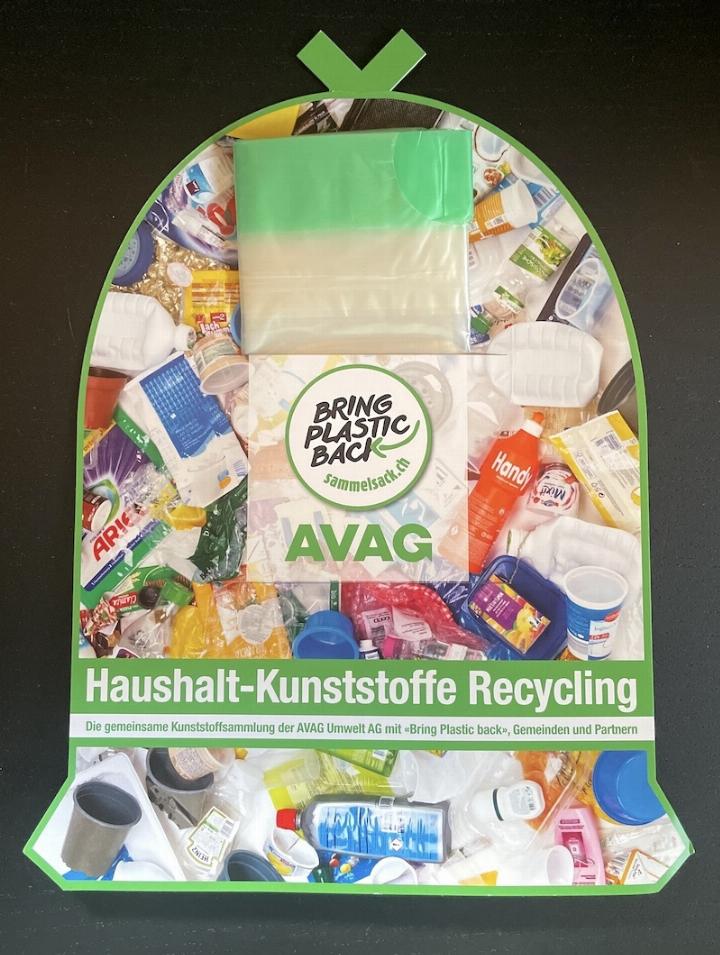 It may appear like an enticing offer for a classic bag. But it's actually the newest campaign unveiled by the Saanen municipality and distributed to every household in the region perfectly timed for the summer season, it aims to motivate us to sort and gather our household plastics effortlessly.
Plastics of various types tend to accumulate in our homes during the holidays, and by collecting these plastics, you make a valuable contribution to the circular economy and decrease the amount of waste you dispose of.
All plastic items bearing the recycle logo can go in the trash bags excluding PET bottles, Styrofoam, and soiled food plastics.

IT'S EASY
You collect, and drop off at either AVAG or the trash containers in Gstaad by the parking lot (Kino/Marktplatz) or Schönried by the rail crossing.
You can purchase these bags at your regular trash bag retailer, thereby assisting in prolonging the lifespan of these raw materials within the material cycle through your plastic collection.
Fun fact: Recycling 1 kg of plastic (re-granulate) can save up to 3 litres of petroleum!
Still not sure what to bag – see full list below.
JEANETTE WICHMANN

---
What belongs in the collection bag?
and ..... remember to rinse before bagging!
All types of film: carrier bags, magazine foil, six-pack film, and grocery bags.
Plastic bottles of all kinds: such as milk, oil, vinegar, drinks, shampoo, cleaning products, fabric softener.
Deep-drawn trays; such as egg and biscuit packaging, vegetable, fruit and meat trays.
Pots/Buckets; such as flower pots, tubs, and yoghurt pots.
Composite materials: such as cold cuts and cheese packaging.
Beverage cartons (e.g. Tetra Pak)

What still belongs in the rubbish bag?
Heavily soiled packaging, e.g. of barbecue products with marinade.
Packaging with residual contents, disposable tableware
Toys, garden hoses

Collect separately
PET drinks bottles
Styrofoam (Sagex)

---