Ailyos 2023: Art and Nature in Harmony
11.08.2023
Local News, OUTDOOR - HIKING - BIKING, Arts & Culture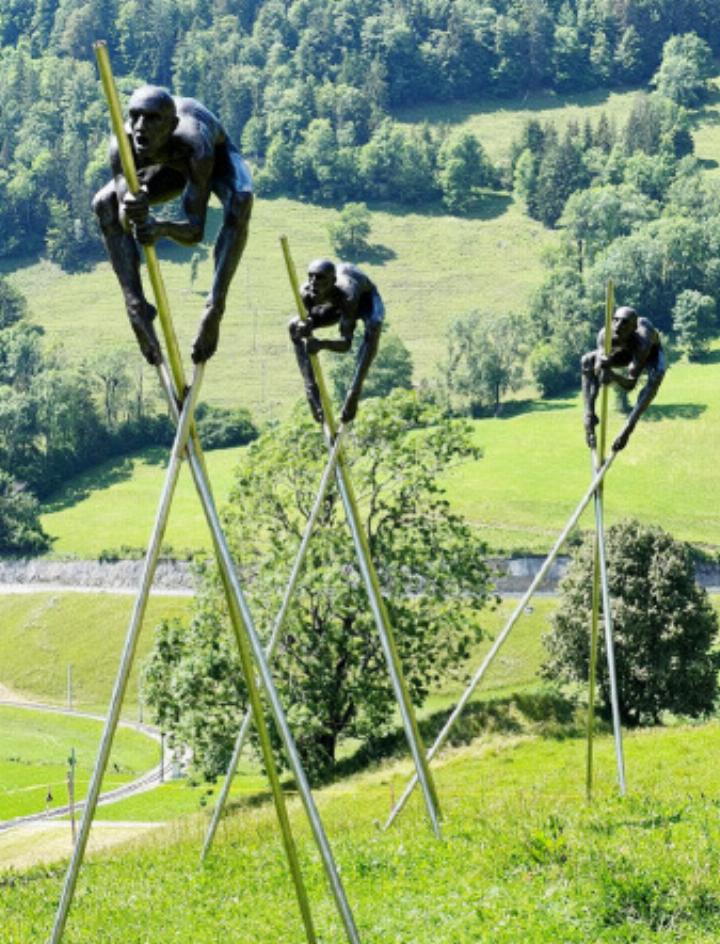 The AILYOS Art & Nature exhibition is back for its 6th edition, and this year the exhibition expands its territory to include the Pays-d'Enhaut, with the villages of Rossinière, Château d'Oex and Rougemont joining the existing route of Aigle, Yvorne, Col des Mosses, Les Diablerets and Leysin.
More than 70 sculptures by Swiss and international artists will be displayed in the stunning landscapes of the region, creating a poetic and dreamlike scenography. The theme of this edition is "Resources", inviting visitors to reflect on the natural and cultural richness of the area, as well as the challenges of sustainability and resilience.
One of the highlights of the exhibition is the installation along the river Sarine. The river becomes a canvas for artistic expression, with sculptures that interact with the water, the light and the sound. As the river also connects the villages of Rougemont, Château d'Oex and Rossinière, more artworks can be discovered in the streets and squares.
The exhibition is accessible to all, as it is free of charge and open 24/7. It is also a great opportunity to enjoy the outdoors, as visitors can walk or bike along the marked trails that link the different sites. Guided tours and workshops are also available for those who want to learn more about the artists and their works.
AILYOS 2023 is a unique experience that celebrates art and nature in harmony. Don't miss this chance to discover the beauty and diversity of the Alpes Vaudoises through the eyes of talented artists. For more information, download the full route here.
The exhibition lasts until 23 October 2023, follow @ailyos on Instagram.
JEANETTE WICHMANN
---