Switch it off!
17.12.2022
Local News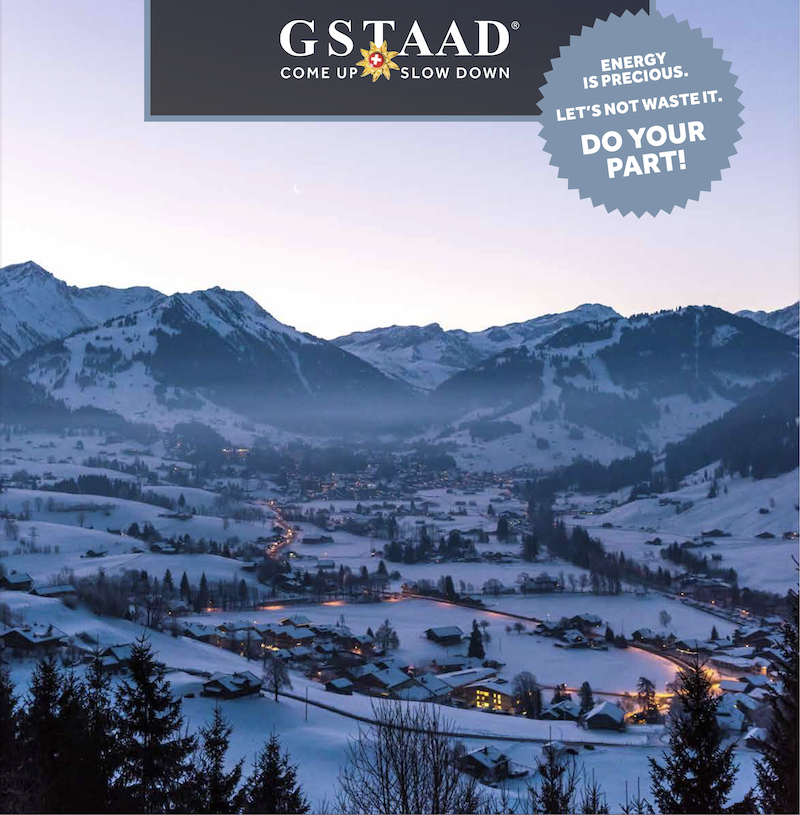 With all the snow falling from the sky, it's hard not to get into the Christmas spirit – but this is a friendly reminder to wait just a little bit longer before switching on the chalet and Christmas lights. Do your part!
In a public plea to the inhabitants of Saanenland, the joint municipalities of Saanen, Gsteig and Lauenen asked for support in saving energy during wintertime. The aim is to prevent potential energy cuts in the case of a deficiency, as consumption in Switzerland is higher in the wintertime and resources are limited therefore supplies are under strain.
As a private household, you can also participate and help reduce your energy consumption. By standing together, many little things can make a big difference. So please, join now and do your part – saving valuable energy will help us all through the winter.
Wait until Christmas before you switch on the lights.
From Saturday, 17 December until Sunday, 8 January 2023, please only leave the seasonal and outdoor lights on from dusk to midnight, in particular Christmas lights, under-roof gable and building lights, and window display lights.
Together we can make a difference and thank you for doing your part.
GSTAAD SAANENLAND TOURISM
---