A personal connection at Naegeli
08.09.2023
Arts & Culture, Gallery & Exhibitions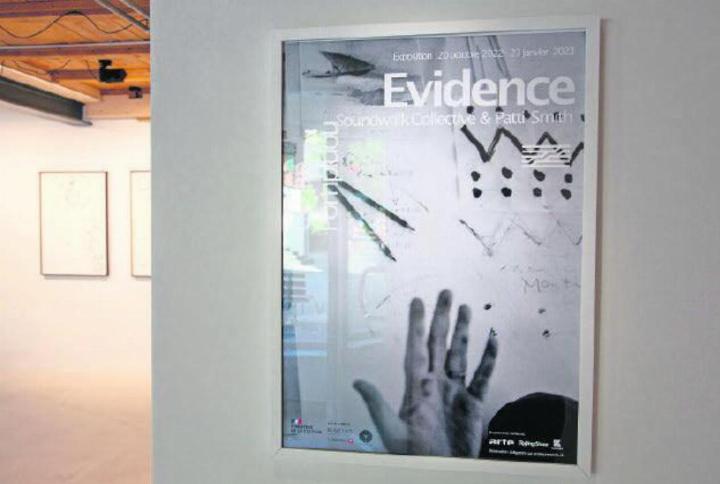 Studio Naegeli in Gstaad has carved a distinctive niche in the world of art galleries. Renowned for its intimate and personal approach to contemporary art, the latest exhibition, "Perfect Vision," showcases artist Stephan Crasneanscki's remarkable work and exemplifies the relationships that the gallery cultivates with artists and clients. I sat down with a curator and co-owner Anna Högl, for an enlightening conversation about the gallery's ethos, its collaboration with Crasneanscki, and the captivating exhibition currently gracing its walls.
Let's delve into your exhibition with Crasneanscki. Can you tell us how your collaboration with him came about?
Stephan was on a quest to locate specific visual material related to his project with Patti Smith, and another artist from the gallery introduced us to each other. Stephan was looking for the sketches and photos from a Tarkovsky movie "Andrey Rublev", and my stepfather Mikhail Romadin, worked with Tarkovsky as a concept artist on "Andrey Rublev". So, this is how it began and blossomed into a collaborative journey.
Quite an intriguing start. Could you elaborate on what makes Stephan's work stand out, and how "Perfect Vision" represents his artistic practice?
Stephan possesses a remarkable ability to capture the essence of the sensation, blurring the line between visual and sound art. I'm fascinated by his distinctive approach to visualising in-depth experiences that feel both raw and poetic simultaneously. "Perfect Vision" is a part of his extensive show displayed at the Centre Pompidou, which makes it a monumental accomplishment for Studio Naegeli to secure portions of his work. It delves into the existential themes of life and death, identity as well as a complex human-nature relation, inviting viewers to engage in a dialogue with the images and question their own perspectives.
It's impressive how the gallery has become a part of such a significant artistic journey. Can you share more about your philosophy when it comes to fostering relationships with artists?
Absolutely. Our ethos revolves around nurturing authentic relationships with the artists we represent. We firmly believe that an artist's work gains added depth when it's intertwined with their personal journey and experiences. Our mission goes beyond the transaction; it's about connecting people with the artist's soul.
When visitors enter the gallery, they're not merely viewing art works; they're embarking on a journey through Stephan's artistic process and the stories that have shaped his vision.
"Perfect Vision" certainly seems like a transformative journey for viewers. Tell us more about the exhibition itself.
It is a unique multi-sensory poetic experience. It features a curated selection of Stephan's work based on Evidence by Soundwalk in collaboration with Patti Smith. Each work invites viewers to question the boundaries of the visible and activate their senses in exploring the unknown, it is a spiritual and deeply intellectual journey combined. The three series of works on paper, as well as the accompanying sound and video, are based on field recordings and artefacts from Ethiopia, Mexico, and India. Following the path of three significant French poets, Crasneanscki tried to collect the "evidence" of their presence.
On the gallery walls, you will see the burned coffee beans from Ethiopia, black stones from Mexican traditional rituals but only the very attentive visitors will discover an image of the holy mountain Nanda Devi from Himalaya.
You are known for building personalised relationships with clients. Could you shed light on how you engage with them?
We, Christian and I, believe that art should speak to the soul, and we try to continue the work once started by Jacques Naegeli. The history of the Chalet Naegeli and the energy of the photographer give the gallery an authentic familiar warmth. Furthermore, we view art as an ongoing conversation. It's not about making a quick sale; it's about a lifelong artistic journey.
I want to continue to champion the idea that art is a profoundly personal experience. Our commitment is to foster genuine relationships with artists that transcend the transactional, creating spaces where their work can shine and connect with viewers. Our goal is to bridge the gap between artists and art enthusiasts, linking people with the stories and emotions that art evokes. Moving forward, we'll remain steadfast in our belief that art has the power to transform lives, and we'll continue to curate exhibitions and experiences that embody this belief.
JEANETTE WICHMANN
More information online
---