Autumn Gold - the Festival Le Bois qui Chante 2022
18.10.2022
Arts & Culture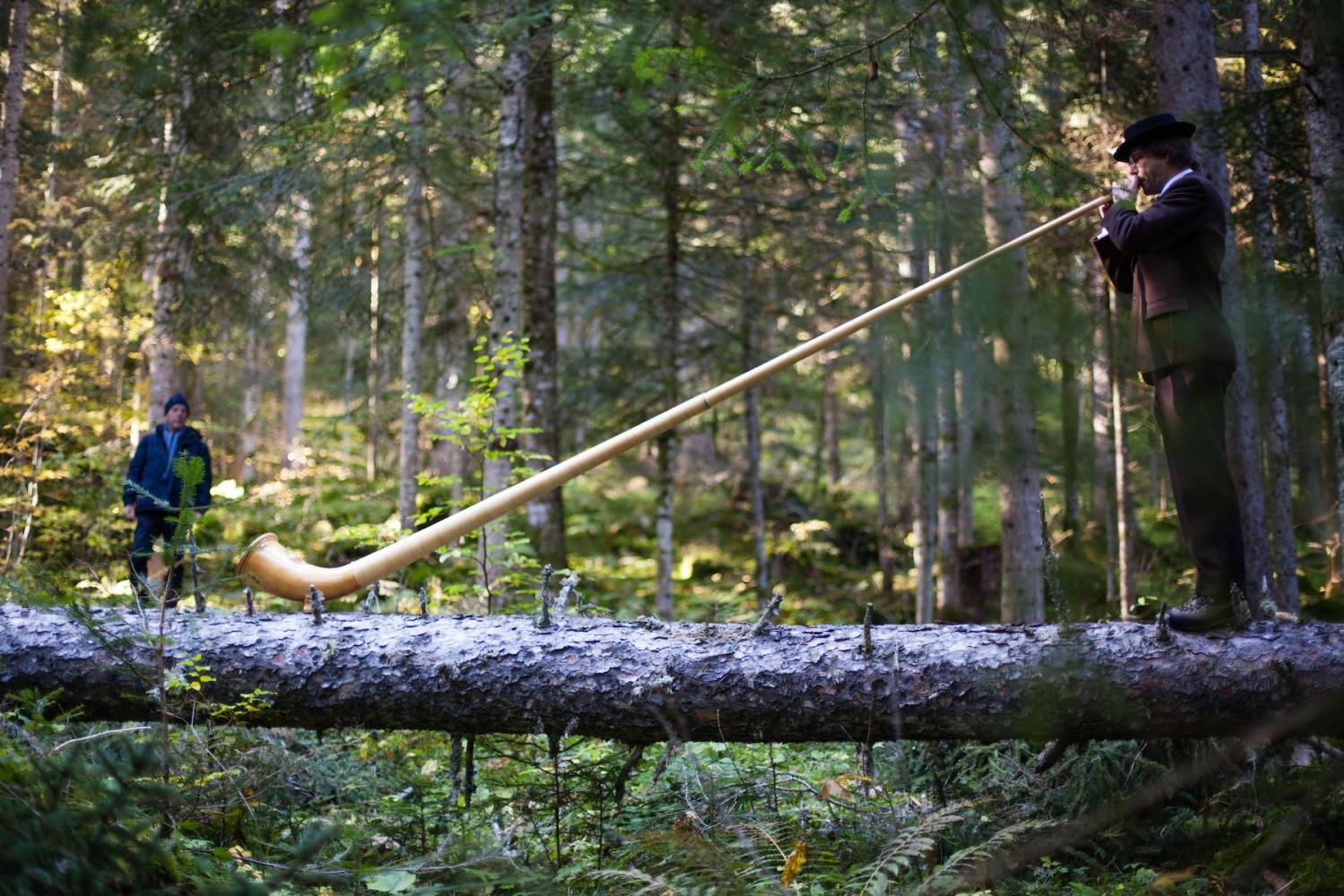 During the ten days, great melodies will be performed by young and experienced artists from all over Switzerland and Europe. The opening concert welcomed five high-ranking soloists, including Andrey Baranov, Kirill Troussov and Christoph Croisé, in string quintets by Mozart and Brahms.
Colourful and energetic
On Sunday morning, the stage belonged entirely to the "Duo Synergie", a duet with roots in Saanen. Samuel Gyger from Schönried and Stéphanie Gaspoz had put together a colourful and energetic programme for eufonium and tuba.
The traditional discovery evening on Thursday opens new paths with a world premiere by Reto Stadelmann for yodelling and string quartet: two traditions are united in the "Yodel Serenade" with energy, charm, primal sounds and feelings.


Wide musical canvas
In its 22nd edition, the festival once again promises originality, diversity and generosity. Among the unmissable events are, of course, the forest walk, the orchestra weekend and the cinema evening with the award-winning feature film "Farinelli".
For the closing fireworks of this golden musical event, the festival is delighted to welcome the ensemble "Fiacorda", which is well-established in Basel.
Great feelings and emotions are guaranteed during this festival week! Unleashing great music and magic in the Pays-d'Enhaut between 14 and 23 October 2022!
Based on AvS | FESTIVAL LE BOIS QUI CHANTE
For a detailed festival programme and information on bookings, go to: www.bois-qui-chante.ch
---