We got hacked!
30.09.2022
Local News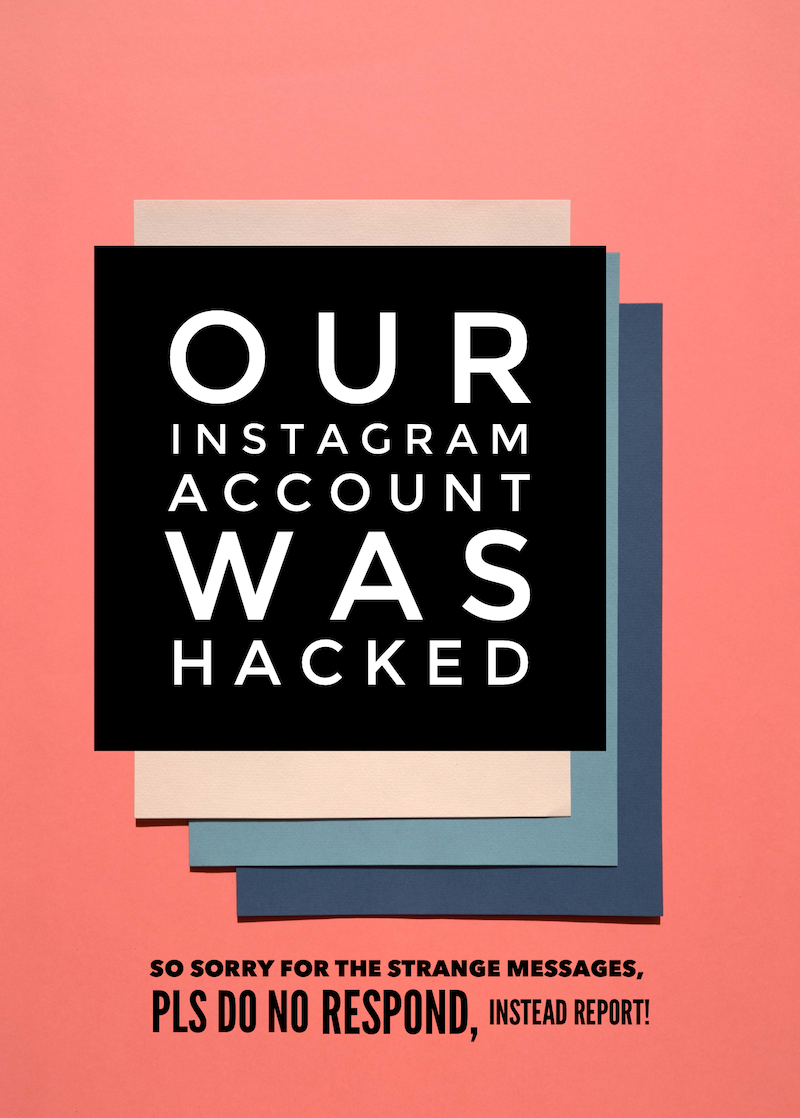 Featured in this article is the type of messages the hacker has sent out to our followers. We implore you not to answer them back, and not forward them but instead report the messages as a phishing message to Instagram on this email address: phish@instagram.com
We are working hard to reclaim access to the account and regain the trust of our friends and followers of GstaadLife Magazine.

Once more I deeply apologize for the inconvenience and confusion this might have caused you and I hope we have your support in the fight against hacking.
Sincerely yours,
Jeanette Wichmann
Editor in Chief

---
Sidenote:
How often are social media actually accounts hacked you may ask? Although it's a tricky question, the short answer is clear: way too often.
Social media account takeovers are an increasingly common occurrence, mostly affecting the likes of politicians, celebrities, brands, and other high-profile accounts. But they also trickle down to individuals and small business accounts like the one for GstaadLife magazine. A Google reports say that 1/5 of all accounts at some point get hacked, but because many users do not report their hack, the actual number is more likely to be much higher, as high as 2/3.

Although there isn't a definitive number, one thing is clear: it happens all the time. Security measures on the networks themselves have improved but on the flip side, there are also considerably more users now, potentially resulting in more compromises. So while we wait for Instagram to help us secure the account, we are trying to raise awareness of the security measures needed as it seems there is a surge in Instagram hacking recently, and it has proven quite difficult to reach the support team at Instagram, so it seems we are in for a wait.

Stop the hacking. Support and Report.

---