Menuhin heritage artist- interview with Bomsori Kim
02.09.2022
Arts & Culture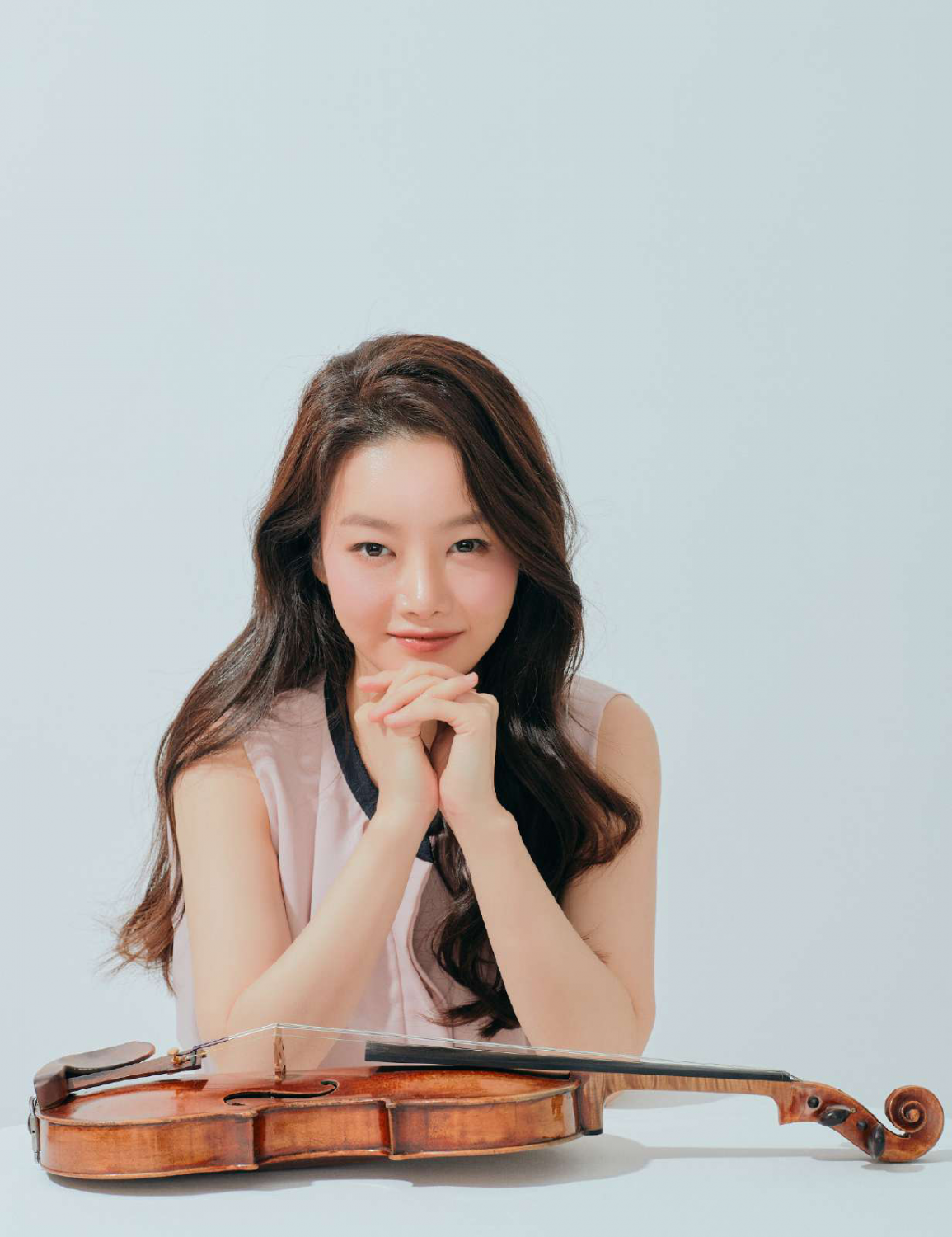 Bomsori Kim is a Menuhin Heritage Artist for violin. Launched as a way for outstanding musicians to continue the legacy of the festival's founder, the Menuhin Heritage Artist programme gives exceptional young performers the opportunity to appear at the Gstaad Menuhin Festival over five years. It also gives the festival audience an early chance to get to know the next generation of stars. GstaadLife spoke with Bomsori ahead of her concert in the Gstaad Festival Tent on Friday 2 September.

What does it mean to be a Menuhin Heritage Artist?
My first introduction to the Gstaad region was a few years ago when I was invited to appear at the Gstaad Menuhin Festival. It was already exciting just to play here, but to be asked to become a Menuhin Heritage Artist, well, that's such a huge honour because it's a Menuhin Heritage Artist. Menuhin was such a legendary violinist and he was in Gstaad.
This opportunity means I get to return to the Gstaad Menuhin Festival over the next years. This will enable me to present different repertoires, gain irreplaceable experience and develop a deeper connection with the festival. I'm very excited about it. The audience here is very special because the people are extremely knowledgeable and I have the impression they really appreciate the music in a deep sense. I enjoy being connected with people like this through my music.
What's life like as a professional musician?
Being a musician is not a normal job. In fact it doesn't feel like a job at all - it's just my life. It's not possible to separate my work from my private life because it's all connected - everything I do is for my concerts.
There is also a lot of travel involved in this life, especially now that all the events and festivals are back after Covid. This summer has been especially crazy because there have been so many events. I've performed in several concerts each week and this has often involved travelling long distances. I was in the USA twice this summer, for instance, including for a concert in Central Park with the New York Philharmonic. With all the rehearsing too it's very busy. But it's just so great that the concerts and festivals are all back on; I'm enjoying every moment.
You'll be playing at the Gstaad Menuhin Festival on 2 September?
Yes, I'm playing Beethoven's Violin Concerto in D Major, Op. 61. It's a very symbolic piece, in fact it's really the violin concerto that every violinist wants to play. It's an absolute masterpiece of classical music, especially as it's the only one that Beethoven wrote for the violin and orchestra. Added to which the festival's theme this year is 'Beethoven Delayed' so it feels like a huge responsibility and great honour for me.
It's a dream piece because it's more like a symphony than a violin solo. It's more about me joining the orchestra and playing with them even though I'm the soloist. The orchestra and conductor have really important roles in this concerto and I'm lucky to be playing with such a great orchestra as the Frankfurt Radio Symphony. I'm looking forward to it.
I imagine the connection between soloist and conductor is important?
Yes, very much so because the conductor is leading the orchestra. The way the conductor represents me to the orchestra in rehearsals and concerts is central to the way I make connections with all the other musicians on stage. It's a very important role.
You must have a packed schedule? Is it difficult to coordinate rehearsal times with the different orchestras?
This summer has been crazy because all the orchestras are travelling too! It's a case of somehow finding a place to rehearse before we go on tour. Regarding the Gstaad concert, for instance, the original plan was for me to join the orchestra in Frankfurt and to rehearse there. But then they were booked to appear at a festival in Austria so the revised plan now has me travelling to Vienna for rehearsals at the end of August before we meet in Gstaad for final rehearsals in the festival tent. Travel and scheduling is always a challenge; you just have to stay flexible.
You play so many different pieces in so many concerts with so many orchestras how do you keep organised?
I use what I call the 'salami technique'. I take one slice of salami at a time because there are so many pieces and I have to be careful not to get all the repertoires mixed up! But as the orchestras and musicians I work with are always changing, this is actually good news. It provides me with constant sources of inspiration and the opportunity to try new things with my music. This gives me the capacity to do this again and again and again.
I imagine your violin is very special?
Yes, it is. I had my previous violin for eight years, but in January I got my new one
– even though it's actually very old – through the Samsung Cultural Foundation in Korea. It was made in 1725 by the famous Italian violin maker Guarneri del Gesù whose instruments, together with Stradivarius, are the rarest and most valuable in the world. For a violinist to have the opportunity to play with such an amazing instrument is a dream - especially as it fits me very well. I'm very fortunate.
Do you get nervous when you travel with your violin?
Yes, all the time, because it's so valuable. I have to be especially careful on trains and when travelling to and from stations. I watch my violin at all times and never let it out of my sight.
What advice would you give to a young violinist who wants to make a career in music?
It's hard to say, but first you have to know that life as a musician is not always easy. Yes, it's very competitive and the travel is intense, but it's more than that. It's about dedicating yourself and your whole life to what you do.
You have to know what you want. What you really want. I find it so important to appreciate and enjoy each and every moment because otherwise it could be a struggle. If you really enjoy making music, being on stage and sharing this with the audience, then life cannot be better. But be sure that this is what you want because if not you could suffer.
Finally, do you have a favourite place in the Saanenland? Or are you travelling too much to have found one yet?
With the Menuhin Heritage Artist residency I will have the opportunity to spend more time here over the next years. I'm looking forward to that. But what I already know is how much I love the enormous nature in this region. There is such energy here. I feel I can understand why Menuhin lived here - it's such an inspiring place. A beautiful town surrounded by so much nature, with people who appreciate this energy and positivity. I feel extremly close to them. It's a very special place.
ANNA CHARLES


---
---