Le Grand Bellevue plans to build a temporary padel court
16.09.2022
Sports & Leisure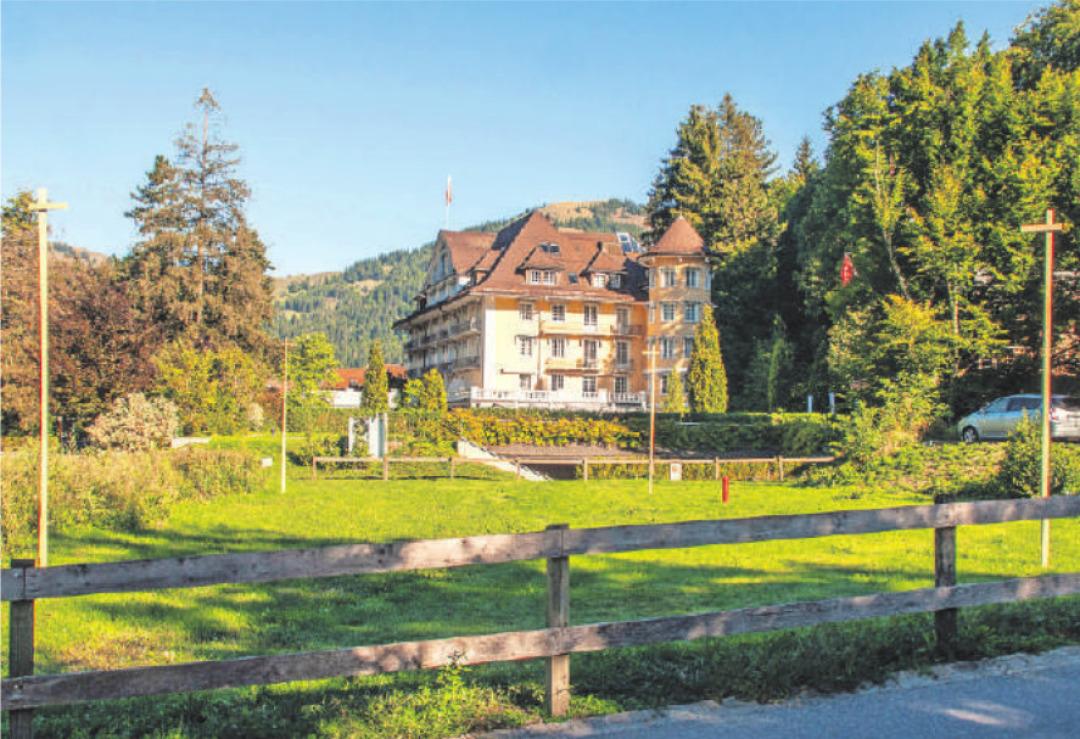 Until the approval of the new project on the Bellevue lawn, plans for a padel court have been submitted.

"Padel" comes from the English word "paddle" and basically means "racket". With dimensions of ten by twenty metres, a padel court is about half the size of a tennis court and it is enclosed on all four sides by a three to four metre high, transparent wall from which the balls bounce back onto the court – somewhat similar to squash. In other words, padel is a mixture of squash and tennis and is played only as doubles.
Creative contribution
According to the building application, the building profiles set up on the Bellevue lawn and the statements of the operators, Le Grand Bellevue wants to operate the padel court temporarily, whilst waiting for the final approval of the new building project proposed earlier this summer. How did they come up with this idea? "This sport is one of the fastest growing sports, and in addition to the sporting aspect, it is also very sociable," says Daniel Koetser, owner and general manager of Le Grand Bellevue Gstaad, when asked, and emphasising that the nearest padel court is an hour away. Furthermore, Le Grand Bellevue wants to make a creative and valuable contribution to what Gstaad has to offer.
Accessible to everyone
Le Grand Bellevue plans to implement the paddle court as soon as possible, Daniel Koetser continues. The paddle court is to be open to the public, but: "We give priority to our hotel guests," he adds. The application is still in process at the building administration in Saanen until 6 October. The deadline for objections also runs until then.
Based on AvS | KEREM S. MAURER
---