Expat adventures
12.09.2022
Expat Adventure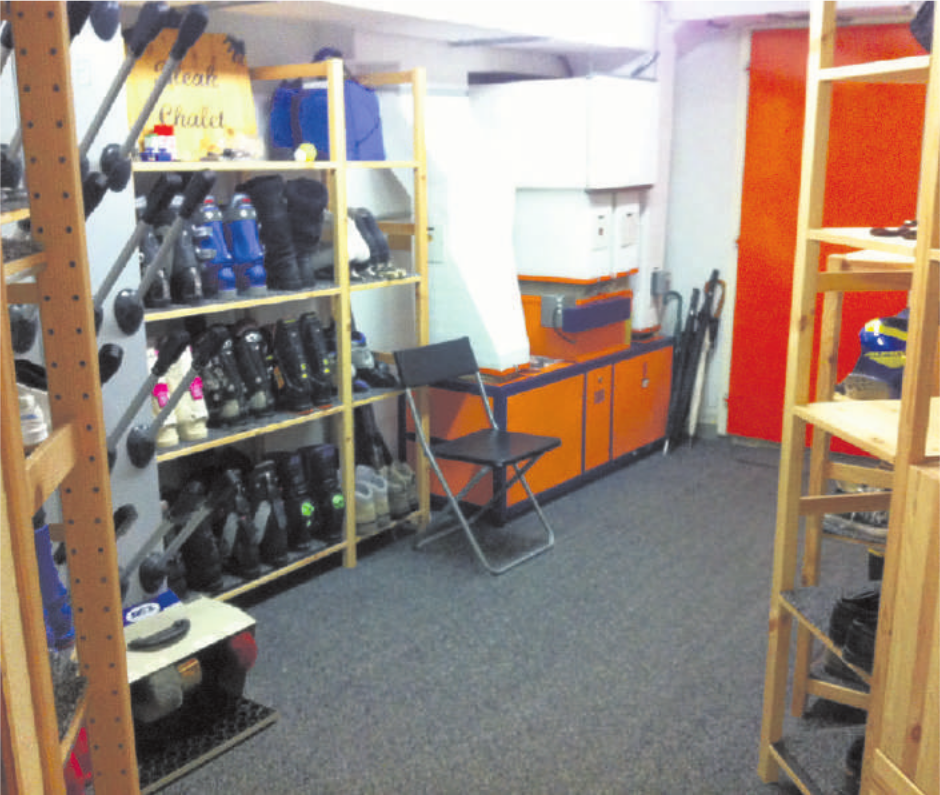 When I was young, I invented a game called "shoe shops". It was very straightforward. I would collect shoes from around the house, stick price tags on them and arrange them in neat pairs up the stairs. I'd then "serve" my Mum and sisters when they came to "buy" them. I recall my Mum's knee-high platform boots (this was the 1970s!) being very popular, though unsurprisingly, this was a game in which my Dad chose not to participate.
Little did I know that my enthusiasm for organising shoes would be put to such good use later in life.
A shoe for every occasion
When our children were small, they each had three sets of shoes: a smart pair for school, trainers, and sandals. In fact, if it hadn't been for the fact that we lived in California, they likely wouldn't have had the sandals. So three pairs of shoes it was. Until that is, we moved to Switzerland.
It was like entering a whole new shoe universe. The list for school included smart shoes, slippers, indoor trainers with non-marking soles, outdoor trainers, hiking boots, snow boots, ski boots and skates. I've probably forgotten some. Granted, some of these were dedicated sports shoes. But still.
Getting organised
Any parent will be familiar with the rate at which children's feet grow. Nothing new there. But as our boys now had such a range of shoes for different occasions, we were buying new pairs well before they'd worn out the smaller sizes. It felt irksome and wasteful to throw away perfectly serviceable shoes, so I got organised. Each child was given their own shelf in the boot room – yes, a shelf – and every time they grew out of a particular shoe, I'd assess its condition. If there was still wear left, that pair was placed on a "holding shelf". Then whenever the younger children needed a larger size, I'd first check to see what we had "in stock".
There was less opportunity to reuse trainers and smart school shoes, but the situation was totally different when it came to ski and snow boots. 'Buy once and use three times' could have been our motto. However, it wasn't all plain sailing.
I'll admit we didn't pay much attention to what brand or style of boot we purchased when we first arrived. We certainly didn't go all high-end (our boys were complete beginners, after all, what difference could the style of ski boot make?). A lot as it turns out. The boys' ski instructors were so horrified at our choice of boot (rear loaders) that we ended up buying a new set to the required standard. Yes. That's right. We ended up buying each of our children not one but two sets of ski boots that first year.
Our own shoe shop
After a few years, we had enough stock to rival any ski shop. I marked the size of each pair with permanent marker and stored them in size order just like I'd seen in sports shops, ready to be "handed down" in the time-honoured fashion. Visitors' children never had to rent a pair of boots ever.
In fact, it was much like a throwback to those days at home and my pretend shoe shop, but with far less interesting stock. And without a platform sole in sight.
ANNA CHARLES
---
Image Title