Master runner
28.08.2022
Profile, Awards, Sports & Leisure, Lifestyle, Profile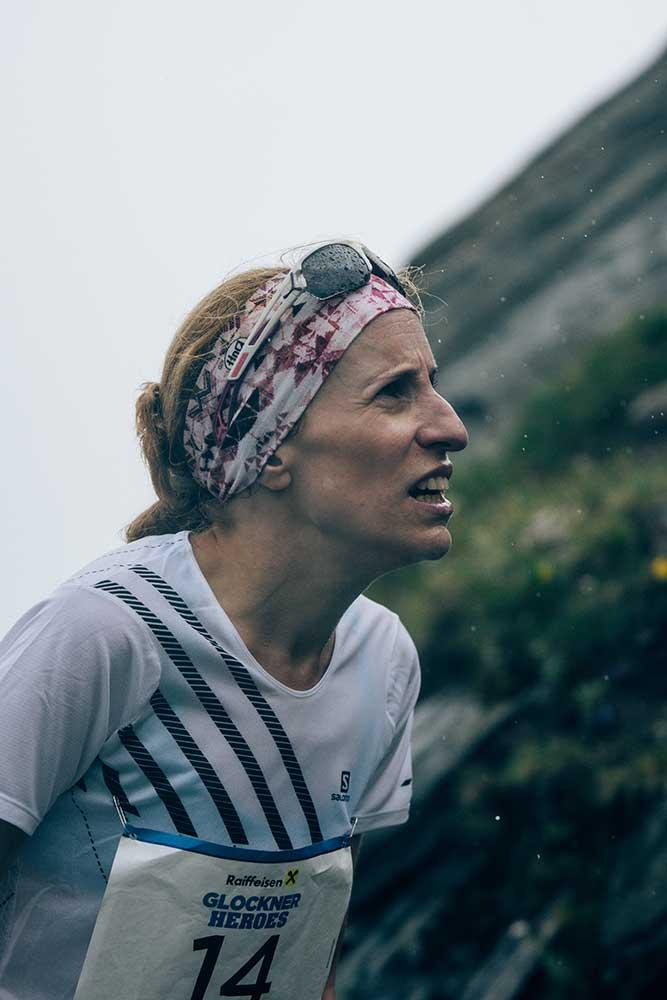 Charlotte Cotton is an international championship runner. Born in London, she lives in Spain, represents Belgium and spends large parts of each year in the Saanenland. Charlotte carved time out of her packed training and racing schedule to talk to GstaadLife.
Tell me about mountain running.
I prefer to run shorter distances and enjoy the challenge of the vertical kilometre, which typifies the discipline of mountain running. Consider the wonderful Wasserngrat. It's a very short run, not quite three kilometres long, but it's full on. You go straight up to the top and that's it.
Although I enjoy the steepness of mountain running, I've found I have a lot of speed in me when there's a bit more flat, so I also do quite well in the 'up downs' – races where there's a little bit of everything.
Were you a sporty child?
I was born in London and went to school there: it wasn't a very sporty environment. During the holidays I visited my grandmother in the French Alps where I won a children's race. Sylvain Cacciatore, a previous winner of the Paris marathon, organised running groups there and I was allowed to run with the men every morning. It gave me a bit of an inkling into mountain running, but that all stopped until about three years ago.
What made you take up running again?
One day I randomly signed up for the Madrid championships. I had nothing to lose so I thought I could just have fun with it and I won not just the Masters category (age 35+), but the overall event too. Within six months I placed third in the European Masters even though I wasn't really training at that point. I decided to spend the summer taking it seriously to see how far I could get.
I travelled to Costa Rica and joined a running group traversing the continental divide. It was very tough. It was hot, we were in the middle of the jungle and there were all sorts of animals, but it was a good start. It put me in a situation where I didn't feel very confident, but I was incredibly grateful because it was extraordinarily beautiful. I did more kilometres in that trip than I'd ever done in my life.
Then I found a trainer online and travelled to Colorado to train with her group. I ran with the group in the mornings then spent every afternoon in the mountains. I must have been doing 40 thousand steps a day. I got really fit.
Nine months in, I entered the World Masters championships in Italy. Everything went wrong with that trip so by the time the race started I was just grateful to be there. Although I had been training, my expectations were not high; I just wanted to do my best. About two kilometres in I realised I was performing well and said to myself: "come on, let's do this". I reached the front of the pack and ended up winning the race!
I approached the World Mountain Running Association about participating in the World Cup in 2021 – a series of races across the world with the international elites – and placed seventh overall.
You run very high in the mountains. Is there a real risk of serious injury?
Although it's not as dangerous as alpinism, you do have to be sensible. I've been lucky enough to do some sky running too, where you run very high in the mountains over extremely technical trails. It's really adventurous. When you're racing you don't realise the danger because all you're trying to do is put one step in front of the other. But I do remember thinking in a race in Madeira: 'if I slip, this is over…'
The key thing is focus. The minute you don't focus, you go flying. I'm full of scars and cuts and bruises.
Tell me about your connections to the Saanenland.
I have very strong family connections to the region. My parents spend a lot of time here and I join them for all my holidays. In fact, I first came to Gstaad when I was 2 months old. I did consider moving to Gstaad but decided against because aside from the wonderful sports centre there's no running club or any organised training opportunities available.
It's strange that you've got this extraordinary place which would be perfect for training and I think it's definitely something that could be explored. Not just for people like me who would move here, but also for tourists visiting the region who'd want to take up the opportunity to run with others in the mountains.
Where do you like to run here in the region?
I love the Rougemont-Videmanette challenge and will be signing up to participate again this year. It's such stunning scenery and serves as a really helpful training session.
Last year I had a really fun adventure: I popped off to Lenk and ran up and over to Grindelwald before finishing at Lauenensee. It took a large part of the day and I guess the distance was around 30 kilometres. It was absolutely spectacular and extraordinarily beautiful. We're so lucky to be in a region where there's so much to discover.
You're a full-time teacher. How do you manage a training schedule around your job?
There's not much money in this sport so many people, like me, hold down full-time jobs.
You have to be very organised and very committed. When I get home from work exhausted, I don't always feel like going running, but I make myself. This makes me more determined. I train with a group twice a week and on the weekends I get picked up at five in the morning to train in the mountains. It definitely impacts my social life, but I just remind myself why I'm doing this and that helps a lot.
The mental side of motivation is absolutely crucial. I keep a running diary where I log my runs. I write about how I'm feeling, how the training went, whether it was it better or less good than expected, that sort of thing. I feel bad when there are blank entries if I don't go out running because my fitness drops. Then I remind myself it's sometimes important to stop because we're humans not robots. There is a limit.
It's quite an investment in time and of course money: travel, hotels, the need for specialist shoes, vitamins and nutritional products all mount up, so we're always grateful to receive the support of local businesses.
What's the most challenging event you've ever entered?
I am not very good with really cold weather and one time in the Madrid championship it was very difficult. The mountains in Madrid can be quite technical and the weather on that day was really off. I got lost, became hyperthermic and kept falling down. I was getting more and more bruised, exhausted and it was a bit of a desperate situation. When we dropped low enough to be out of the extremely cold temperatures, the path was littered with newly-felled trees which we were expected to haul ourselves over.
Races like this are never easy, but you just have to keep going and keep trying. I also often get lost which can be frustrating, but it's about teaching your brain to override suffering. I see every race as an opportunity to learn because you obviously can't choose what lies ahead. Once you've got to the end and done yourself justice it's a wonderful feeling.
Why do you race for Belgium?
I do this to honour my aunt, Patricia du Roy de Blicquy who represented Belgium at the 1964 Olympic games in alpine skiing, my grandfather who was a world championship water skier and my grandmother, who excelled at skating and was an exceptionally sporty woman her entire life.
What would you say to someone who's interested in mountain running?
If you have a dream, however old you are – whether you're eight or sixty – you can do it. To a young person I would say: you've got your whole life ahead of you so why not? If it doesn't work out, so what? There are so many opportunities out there and if it's something you'd like to go for, then do it. I think it's so important to go for goals and dreams.
The beauty of this sport is it's open and welcoming to all ages. To see athletes in the Masters category (aged 35–70) fly up and down the mountains is incredible. So if you want to go for it, the possibility is there.
What are you most proud of?
I'm really proud that I've taken my circumstances in life and used them in a positive way to do the very best I can. I've achieved some childhood dreams that were completely untouchable at the time. I've been World Masters champion, European Masters champion three times, placed third in the Skyrunning VK (vertical kilometre) OPEN Championships and am now competing against the big names in the World Cup. I'm very grateful to have had the opportunities and also to be crazy enough to go for them. Over the next few months, I'm lined up for World Cup races in Austria, France, Italy, Switzerland and Spain plus the World Masters championships in Ireland. I can only see myself improving. I really take advantage of every minute. Tomorrow is too late so I need to make the most of today.
ANNA CHARLES
---
CONTACT
If you would like to contact Charlotte to learn more about or to find out about sponsorship opportunities, contact charlottecotton8@hotmail.com or on Instagram: charlottaalgodon
---
BEHIND THE SCENES
The photographer that took the photos of Charlotte when she ran the Glocknerlauf 2022, is called Lukas Dürnegger. GstaadLife will take a closer look at what he does and where his work takes him. Until we catch up with Lukas you can follow him on Instagram
---