Expat adventures
26.06.2022
Cartoon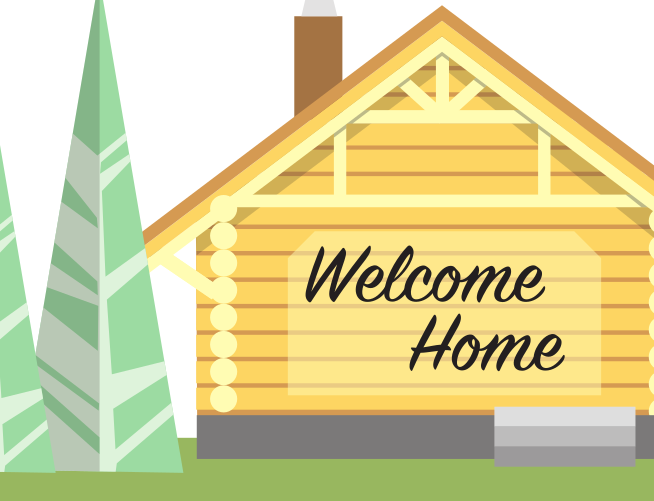 Back in 1983 Paul Young had a massive hit with the classic Wherever I Lay My Hat, That's My Home. Hearing it on Boom Radio the other day got me thinking.
There are many definitions of 'home'. For some people it's the house where they were born and raised. For others, their community or country of origin. For me, it's the people I'm with and where I happen to be living at any given moment.
When I first moved abroad with a suitcase and Collins mini dictionary, I was stepping largely into the unknown. These days you can research everything online beforehand, from applying for a residence permit, to setting up a bank account, to exploring neighbourhoods using 360° video streams.
Despite this, moving country can still be a fraught experience, especially when it comes to finding somewhere to live. My experience in Germany was textbook how not to do it, but unfortunately for this column I have no stories of madness and mayhem when it came to settling in the Saanenland. Until I realised that that in itself is a tale to be told.
Local knowledge
We had visited Gstaad for years before deciding to relocate here. In the early days we stayed at the lovely Hotel Christiania, a real home from home. But after the children arrived, we needed more space.
This was before houses, apartments, chalets, studios, treehouses, boats and goodness knows what else could be booked online directly from people like you and me. In those days planning involved travel guides, maps, telephone directories and local lettings agencies.
We worked with Gerax first. They were terrific, quickly finding us a wonderful apartment with astonishing views in our price bracket. The whole process was efficient, simple and stress-free.
Fast forward five years and we again needed somewhere to stay in the Saanenland, but this time for more than a holiday. By now internet bookings were more commonplace, but for safety's sake we again approached the local companies. This time the Sicking agency came to our aid. Not once but three times in fact, as we waited for our chalet purchase to complete. Sicking handled everything as professionally as Gerax. Wonderful.
Online temptation
Since those days, the online accommodation rental market has exploded. Take a look at any major house sharing site and you'll find pages of listings – including dozens of options for the Saanenland.
I confess we have been tempted to take this route for holiday rentals – more often than not living to regret the decision. There was the Airbnb in London where a mouse ran across the lounge. The house in France where the owner would 'drop by' unannounced to tend to the garden. And the unforgettable experience of driving all day to find ourselves double booked at a charming rental cottage in the middle of nowhere. It was late, the children were crotchety and we had little practical option than accept the owner's offer to stay in his own house for the night while he bunked up with a neighbour. Sounds like a reasonable solution until we learned it involved looking after the owner's very old, confused dog who ran amok at 2am (yes, really).
Happily, this kind of thing can easily be avoided in the Saanenland. So the next time you need somewhere in the region to lay your hat, I recommend you put aside the internet and do things the way they used to be done. Work with a local letting agency. You won't be disappointed.
ANNA CHARLES
---
Image Title