Sensational winter season
14.03.2022
Sports & Leisure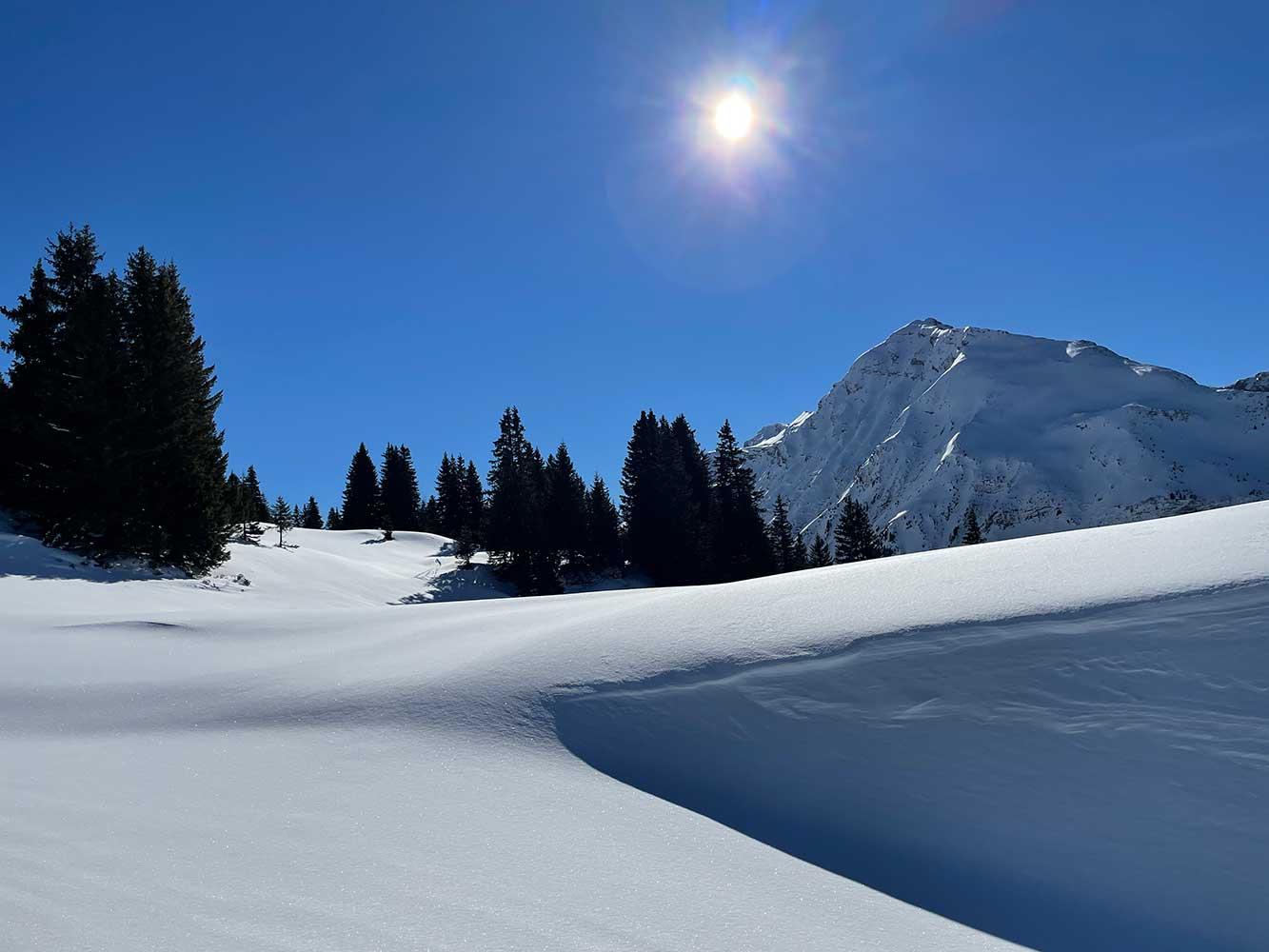 Sensational season in the destination
"We have had a sensational season so far," confirms tourism director Flurin Riedi. The early snowfall in December resulted in 17 per cent more overnight stays than in the previous year. This also boosted bookings over Christmas and New Year. As every year, it rained for a few days during the festive season, but: "We were very lucky that it snowed again immediately after the rain." In combination with the technical snowmaking, the destination was able to provide top facilities for all snow sports enthusiasts. The predominantly fine weather and the absence of storms and bad weather also contributed to the top results.
Pre-Corona figures for ski schools
The ski schools are also very satisfied with the season. There had been some uncertainties regarding the Covid 19 situation, especially in the recruitment of staff, which had proved to be very challenging. "We started with a smaller team than in previous years," said the head of the Gstaad ski school, Michael Zimmermann. Fortunately, the holidays over Christmas/New Year and in February were well spread over three peak season weeks.
The great shortage of skilled workers is also a challenge for the hospitality industry, says Flurin Riedi: "The work has been distributed on fewer shoulders, which has led to a permanent burden on the employees. It is remarkable that the hosts nevertheless did such a good job."
BDG: 30 per cent more guests
Bergbahnen Destination Gstaad AG (BDG) also reports encouraging news. "The weather was particularly kind to us in January and the second half of February," says Sandro Karlen, head of finance and administration. This had a positive effect on operations and brought the cable cars an increase of 30 per cent in first-time admissions compared to 2021 and 10 per cent more than the five-year average. The relaxed Corona restrictions right around the sports holidays, as well as the open restaurants in the ski area throughout the season, had created a special atmosphere.
The newest BDG gondola lift leads up to the Eggli. "The Eggli has established itself as an entry point," Karlen looks back on the past two years. The Saanersloch gondola lift has also seen a very high number of guests. "It shows that a modernised infrastructure is very popular with our visitors," he sums up.
It's a similar story on the Glacier 3000. Only December was weaker than the previous year. But: "Overall, there were 18 per cent more guests on the glacier in the winter season compared to the previous year. Compared to the last five years, even 30 per cent more," says Bernhard Tschannen, CEO of Glacier 3000 AG.
Based on AvS/Blanca Burri
---