Polanski realises 14m film project in Gstaad
01.03.2022
Arts & Culture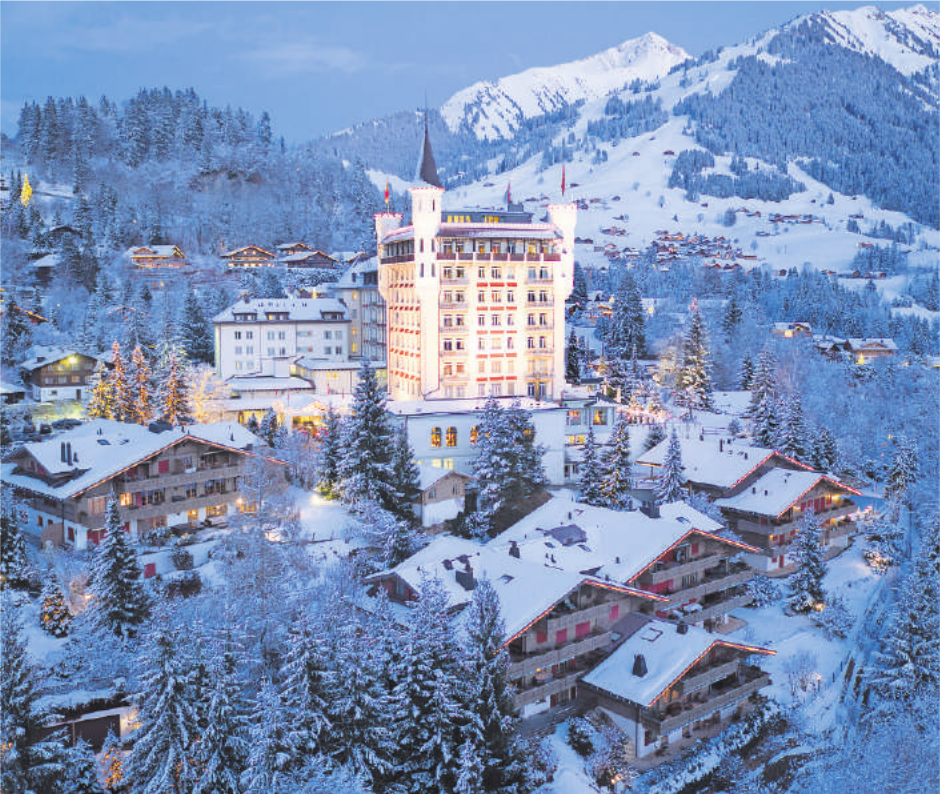 The Gstaad Palace will once again welcome a film crew. This time it will be the setting for Roman Polanski's new film The Palace. The film, a satire on the life of the rich and beautiful, will be shot from mid-March to the end of May.
"We are a little proud, after all it's not every day that we get to support such a big project," wrote the Gstaad Palace, which already hosted film crews in 1975 (The Return of the Pink Panther) and 2004 (Christmas in Love) as a backdrop for an international film production. It is not only at the Gstaad Palace that people are convinced that the French-Polish director, film producer, screenwriter, actor and Oscar winner Roman Polanski (88), who has won several international awards, will make Gstaad itself even better known internationally with his latest work. "Beautiful pictures from our region are good advertising, and if there is also something to laugh about, that is certainly positive," said Toni von Grünigen, president of the municipality of Saanen.
International actors
The production company is still holding back with statements about the project. "Names of actors and actresses will not be announced yet, especially since the casting is not yet complete," said Giovanni Piscitelli of CAB Productions, emphasising, however, that the leading roles are played by internationally known actors. The financing of the film with a budget of CHF 14.2m has been secured by the Italian film production company RAI Cinema. The film will be a satire entitled The Palace. The story is set in 1999 against the backdrop of New Year's Eve and pokes fun at the lives of the rich and beautiful. The film crew consists of about a hundred people, who will be accommodated in the region during filming.
Idea hatched over a coffee
The idea for the film came about when Gstaad Palace owner Andrea Scherz was having coffee with Polanski. Scherz pointed out that Polanski is known for films set in a single location. In the eyes of the director, the authentic ambience of the Gstaad Palace suits his film best. And: "We think that this film is also a homage to his home of many years, Gstaad, and we are grateful to him and his team for that," added Scherz
The detailed planning is not yet complete. The film team will be given its own brigade to help and support where necessary during the preparations and also on production days. A film set in a hotel also needs a hotel manager. Will Scherz end up playing himself? "The role of the hotel director has already been suitably cast, but I am not allowed to say by whom," said Scherz. Nevertheless, Polanski would like Scherz to have an appearance in the film, which the hotel director is willing to do. Scherz is happy with a minor role, though: "I can't imagine taking on a whole acting role and prefer to leave that to the professionals."
BASED ON AVS/KEREM S MAURER
---
Image Title