Rialto changes owner
23.04.2021
Local News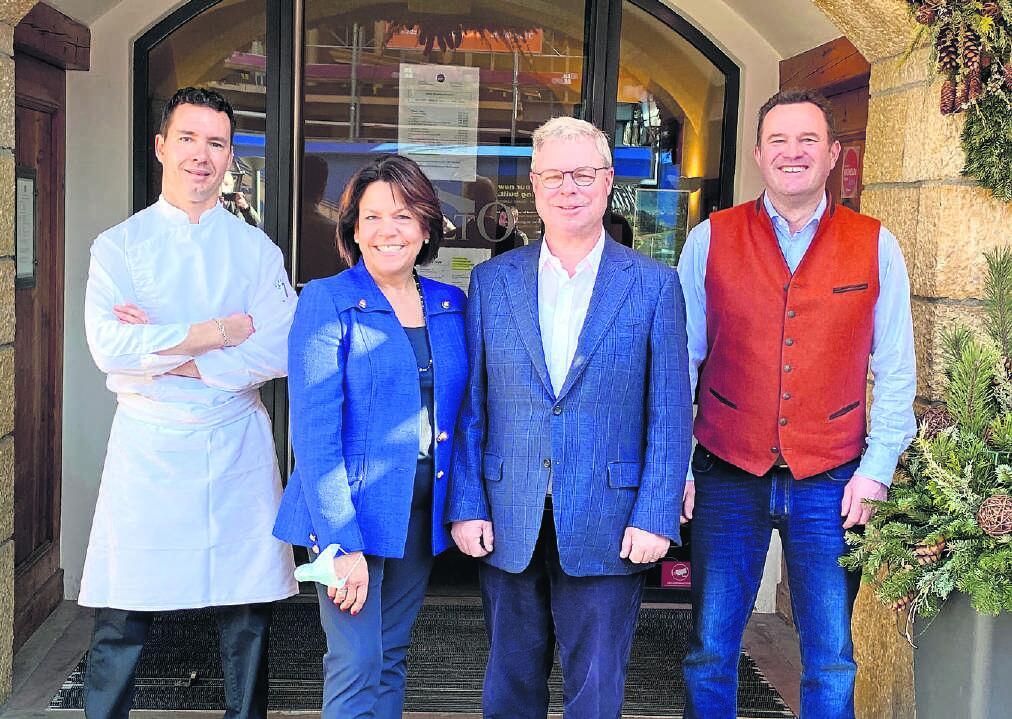 Since 2005, the Rialto has belonged to Andante AG, owned by Klaus Detmer from Stuttgart. For family reasons, he sold the restaurant business to the entrepreneurial family Christina and Christoph Zeller, with their three adult children Laura, Benjamin and Maximilian, from Vaduz in Liechtenstein. A stroke of luck for the hosts Yvan Letzter and Manuel Stadelmann, as they emphasise.
The new owners have been regular customers for many years. "They have been coming to Gstaad regularly since 2003, have a chalet here and feel very much at home in our region." 70 per cent of the Rialto guests are also regulars. Continuity is very important, also with the staff. "The guests are happy when they are addressed by their name," says Stadelmann.
Modernising but keeping the charm
Buying the Rialto was not an option for Letzter and Stadelmann: "For us, not much will change with the new ownership." They are convinced that things will continue in the same style with the Zeller family.
Klaus Detmer has invested a lot in the infrastructure in recent years: Kitchen, laundry, fire protection, telephone system, etc. have been renovated or renewed. "Klaus Detmer always involved us, we had a regular exchange," says Stadelmann. The new owners will also invest in the business. The restaurant, bar and terrace will get a new design. "Modernise without losing the charm," is the motto.
Hosts for ten years
Letzter and Stadelmann draw a positive conclusion after ten years as hosts at the Rialto. "The central location of the restaurant is a great advantage," says Letzter. "Making guests feel at home is the most important thing for us." Everyone is welcome here, locals, guests, day trippers, families as well as pensioners. "Satisfied guests come back."
In the corona year, many more Swiss have discovered the destination – and also a younger audience. The private schools are very important for the destination. "They find security and quality with us," says Letzter. Traditions such as the transhumance through the village with decorated animals are also a big plus for the destination. Guests and visitors appreciate this authenticity. "I think that people are paying more attention to quality and realise that you don't have to travel to the end of the world to see beautiful things," Letzter is convinced. People are drawn out to the mountains, says Stadelmann, and emphasises: "We are not worried about the future. I'm convinced that it will be back in full swing once the pandemic is over."
Based on AvS/Anita Moser
---
Image Title