Replacement of Lehnen viaduct
29.04.2021
Local News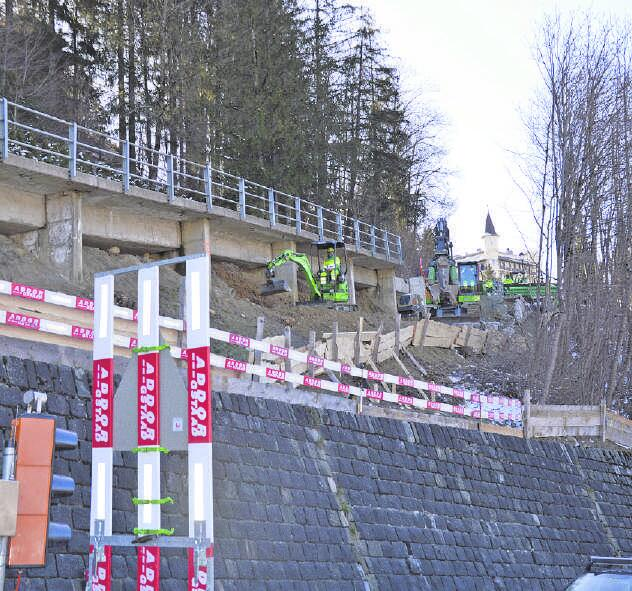 The reason for this is the replacement of the Lehnen viaduct. On the well-secured construction site in rather impassable terrain, excavators of various sizes are currently moving around and are busy with earthworks. Traffic in the construction area is controlled by traffic lights.
A diversion has been signalled for pedestrians. They can reach the upper part of Palacestrasse via the hiking trail. The construction work is expected to last until the end of October.
Construction work will be suspended during the high season.
Based on AvS/Jenny Sterchi
---
Image Title