Silver service
15.02.2021
Profile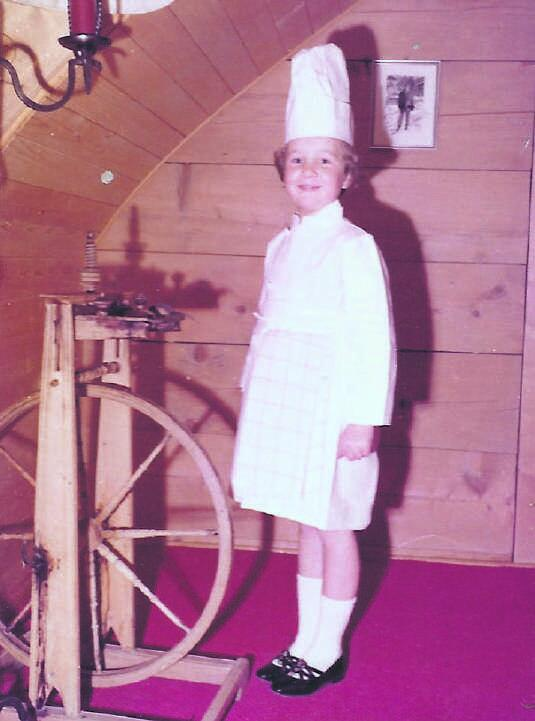 December 2020 signalled the end of an era for the Hotel Christiania. After over forty years' service to generations of guests, Isabelle and Nagy Geadah-Nopper sold the business and retired. While the hotel itself will be demolished and rebuilt, GstaadLife met with Isabelle and Nagy to talk about the ups and downs of running a family hotel in Gstaad, their favourite memories and plans for the future.
Isabelle, you grew up in the Hotel Christiania. Was it always your plan to stay in Gstaad?
Isabelle: I definitely knew I would go into hospitality, but not that I would spend my life in Gstaad! I was training at a 5-star hotel in Zürich when my mum was rebuilding the Christiania. I went home for its opening on 21 December 1978 to help out for a while, but at that time I certainly wasn't interested in spending my life in Gstaad. I met my husband the following year and after working in the US together we returned to Gstaad to job hunt. It wasn't our plan to stay, but that's what we ended up doing. In the end this was a good decision because we were able to bring up our children in a safe and healthy environment.
As a family hotel you were the face of the business while also responsible for all aspects of its management. What's it like working with your spouse 24/7?
Nagy: It helps to have a clear split of responsibilities. Isabelle was mainly responsible for everything back of house including the kitchen, cooking, daily specials, seasonable menus, purchasing, staff schedules, housekeeping and all administration in German. I looked after front of house, the restaurant and reception as well as all administration in French and English. We made joint decisions on hotel investments to maintain our 4-star rating for quality and service. During the school holidays our three children also helped us as much as possible.
Isabelle: Running a hotel offers the best and most difficult mix you could imagine. The pressure and expectations from guests, employees, friends and family, not to mention dealing with the laws and regulations from politicians, can be tremendous.
You raised three children while running the hotel. How did you achieve balance?
Isabelle: We did our best for them, even though there were times when we had to explain why we didn't always have more time available. We redressed the balance during the holidays when we always put the children first and focused on what they wanted.
Nagy: We also had support from our families, especially our mothers, who supported us a lot with the children. They were on hand to help with babysitting and school homework as well as with the children's piano, guitar, ski, tennis and karate lessons so they didn't miss out. Mrs Nopper also took the children skating and swimming.
What are the most significant changes you have experienced over the years?
Isabelle: The look of the village has changed significantly from all the construction. This affected us most when Chalet Centrum was built behind the Christiania around 1992. Before there had been more sun and a sense of 'nature' at the back of the hotel, providing our rooms and suites a better view. We almost had to start over and get a new segment of clientele.
Nagy: There have been many changes over the years, especially with regard to construction. We now have many 5-star hotels, numerous new chalets and apartments, two large supermarkets and no more free parking. However the most significant changes were when Gstaad was made a pedestrian zone and the Saanen hospital closed. I have the sense this gave Gstaad a less lively feeling, especially during the middle and low seasons.
What were the best aspects of running a hotel?
Isabelle: By not working 9 to 5 you are always – in a certain way – together with family, friends and guests. It was never boring
Nagy: It was a pleasure to have satisfied guests and to see them visiting the Christiania regularly, building up tight friendships. Some guests have been returning for 20, 30 or even 40 years, which in some cases represents two to three generations.
What were the most challenging situations you have had to face?
Isabelle: Managing a team to offer the best guest experience is not without difficulty, whether dealing with wages, working hours and the days-off rota as well as team motivation. However, one of the biggest challenges is meeting the many new and changing laws and standards. It's difficult and expensive to keep up with all the new requirements in a small family-run hotel.
Nagy: I agree with Isabelle that responding to an increasing number of restrictions and controls was a challenge, especially when it created a lot of useless administrative paperwork and conflicting requirements. For example, we added security chains to all our room doors which gave us an extra point for the 4-star hotel evaluation, but when we had a fire control, they asked us to remove the security chains because a panicking guest will take much longer to unlock their room door in case of fire.
Looking back, though, the hardest times were during the periods of the worldwide economic crisis, when it was uncertain how many guests would be able to travel; the time when UBS raised mortgage interest rates to 8%; and of course the lack of snow during the winter season.
What was the funniest incident you can recall?
Nagy: I do remember one evening when two couples came for dinner. One gentleman had a pendulum, which reacted and oscillated to magnetic fields, and he used this to assess the optimum seating location for their party in the restaurant, which we were happy to accommodate.
How has tourism changed in Gstaad?
Isabelle: Travel has become more easy and less expensive, creating a situation where more guests are making reservations at the last minute. Although the nationality of guests has changed over the years according to how Gstaad has been marketed and the financial or political situation in different countries, this hasn't been a problem for us. You learn to be flexible in hospitality and adapt quickly to new situations. One thing which has remained constant, however, is the expectation that guests will receive only the best – nur vom Feinsten as we say in German – when they visit Gstaad.
Nagy: I have the feeling that before tourists were happier with less. They enjoyed simplicity rather than sophistication, they were elegant aristocrats with very good behaviour, good manners, extremely polite and very thankful and were less demanding and less criticising than some of the nouveau-riche tourists.
How do you see the future of Gstaad as a holiday and second home destination?
Isabelle: The Saanenland wants to focus on selling luxury. I hope this policy will pay off, but am afraid the seasons are going to get shorter and shorter as all the fancy hotels and shops close during the low season.
Nagy: I would like to see Gstaad continue as a typical Swiss mountain village. It is also important to support and celebrate the two great pillars of Gstaad: the Palace Hotel and the Rosey School.
How hard is it to let go of the Hotel Christiania?
Isabelle: It's not been difficult because we were well prepared. We've been discussing different options for the last few years and were happy to find a solution that worked. The new building is a wonderful project and will be a great asset to the district. We are very much looking forward to seeing the new hotel.
Nagy: The Christiania will be demolished; sadly every beginning has an end. But a new hotel will be built with 30 rooms and a nice terrace on the top floor.
What advice would you give a young couple just starting out who want to run a hotel?
Isabelle: Unfortunately I would advise against it because you don't get any private life running a small hotel.
Nagy: Keep it small, cosy and simple with good food and friendly, smiling service.
What does the future hold for you?
Isabelle: Now we get to have a private life – time to ourselves as a couple and for us both as individuals. I simply want to enjoy every moment of our life.
Nagy: Looking after our two grandsons and travelling when the coronavirus crisis is over.
ANNA CHARLES
---
A short history of the Hotel Christiania
A building was first constructed on the site of the Hotel Christiania in 1914. Initially a dairy then a haberdashery, by 1947 the building first became a guest house. Six years later it was bought by Friedrich Karl Nopper, Isabelle's father, who rebuilt it and the Hotel Christiania was born as the first bed and breakfast hotel in Gstaad. In 1978 Liselotte Nopper, by now a widow, had the hotel rebuilt in the traditional chalet style and extended it from ten to 38 beds. A restaurant was added and the Christiania became the smallest 4-star hotel in Gstaad. Liselotte ran the hotel with Isabelle and son-in-law Nagy until she retired in 2001, since which time Isabelle and Nagy have assumed full responsibility for the business.
---