Pure nature
28.12.2020
Gstaad Living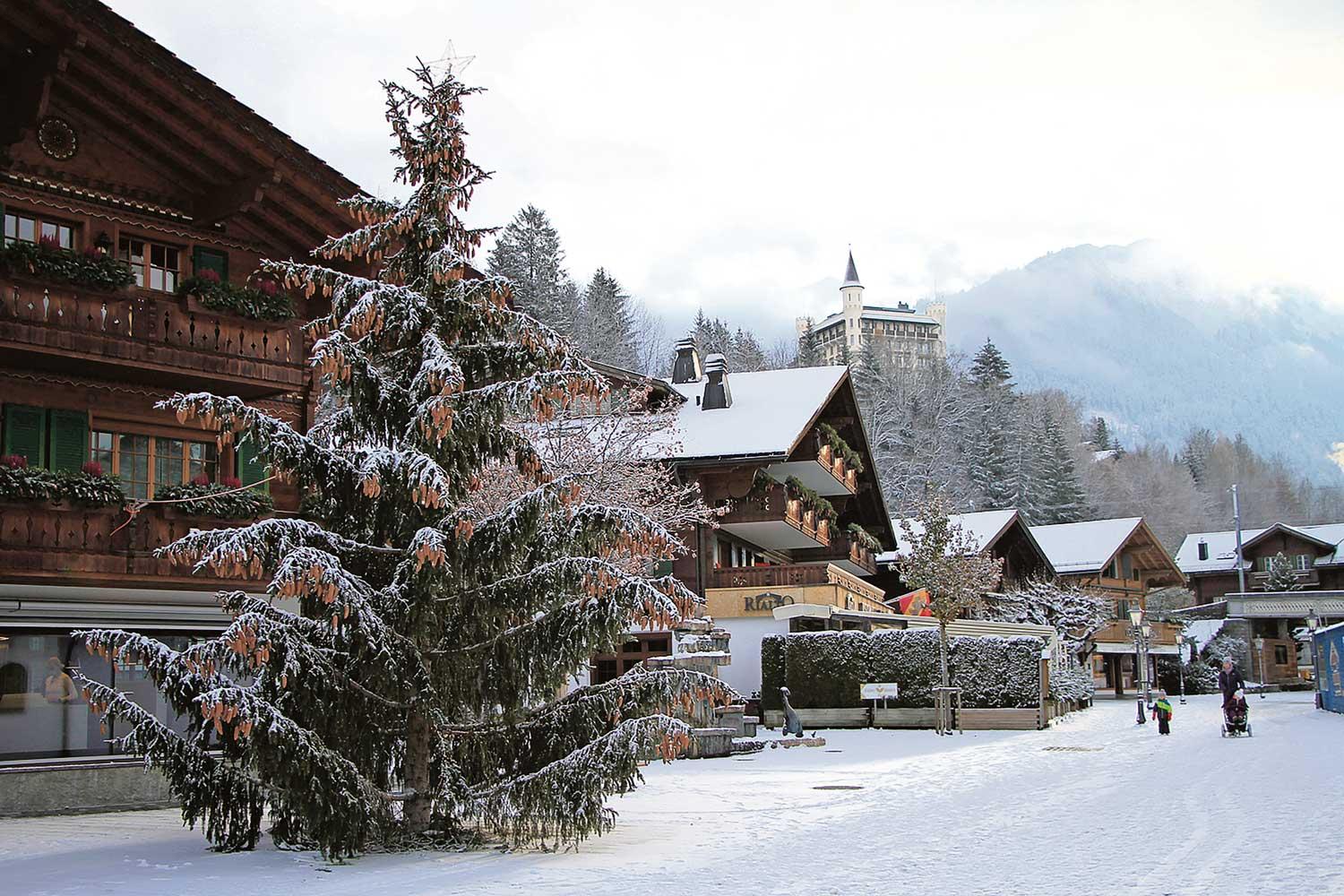 As every year, a Christmas tree decorates the Promenade, which is traditionally organised by the Dorforganisation (village organisation) Gstaad.
It is wonderful to see how the Promenade in Gstaad is being decorated during the Advent season. As every year, a suitable fir tree is chosen in the surrounding forests to add a festive touch to the Kapälliplatz.
The tree at Kapälliplatz is a natural product. The gardener chooses a specimen that has to be felled anyway. Accordingly, the size, circumference and density of branches vary from year to year. So, it is not specially cultivated or pressed into a mould but grows freely with all its natural imperfections.
For some years now, the village organisation has been receiving feedback from locals and guests alike, both positive and negative. When it comes to taste, opinions differ and accordingly has been the variety of criticism: the fir is crooked; the baubles are hanging too high; the baubles are hanging low; the baubles are too big or too small and they should all be red; or maybe they should be multicoloured... The big question every December: Is the fir tree on Kapälliplatz Gstaad-like? The village organisation is pleased that the Promenade decoration in the form of the fir tree is being noticed and appreciated. They also welcome feedback and criticism. Except that, the extent and at times the intensity of the discussions triggered by the fir tree and its ornamentation in recent years has been somewhat surprising to the organisers.
The village organisation has therefore chosen a very special fir tree this year, very special in its simplicity: Pure nature is the motto! This year, in which modesty and humility have gained in importance, the village organisation has opted for fir cones instead of Christmas baubles. A beautiful sign in these challenging times.
BASED ON AVS
---
Image Title