BDG limits single-day tickets
19.11.2020
Business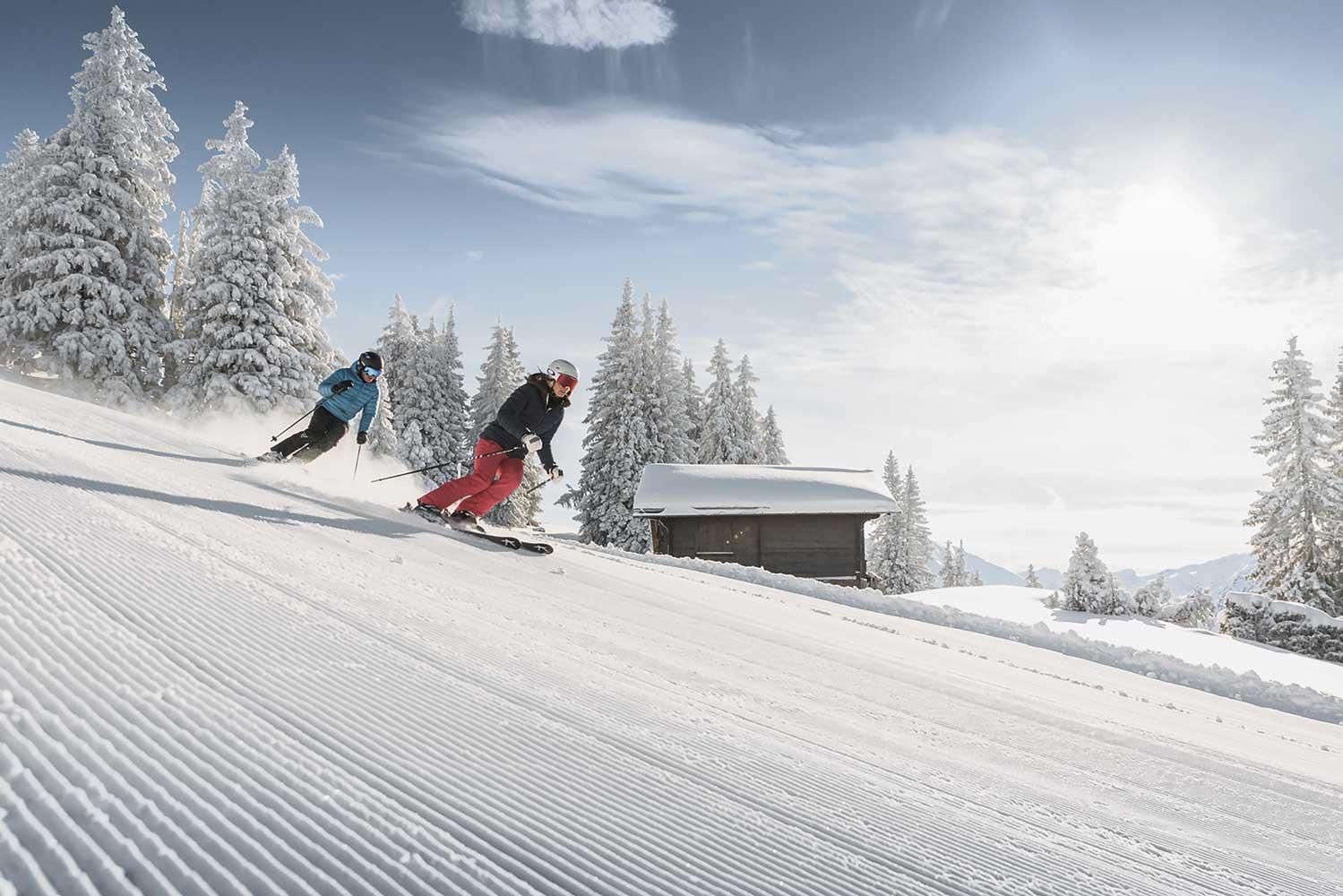 Do we have to do without winter sports and relaxing winter experiences this winter? This question is not only of concern to snow sports enthusiasts, but also to lift operators. The BDG is positive that carefree winter fun will be possible with additional protective measures.
A new user guidance system is intended to prevent large accumulations on the slopes. Day tickets will be limited to a quota of around 5000 per day. "The BDG is constantly analysing the capacities and has been considering a quota of day tickets for some time now," explains Matthias In-Albon. Surveys have shown that ski resorts only have to queue at lifts and cable cars if their capacity exceeds around 5,000 day guests per day. "The contingent therefore only concerns day tickets", emphasises In-Albon. Holders of multi-day tickets and season passes have free access to the ski resort at all times.
In addition, the lifts open at 8am on weekends and in the high season – but only for holders of booked tickets. The ticket offices will be open as usual from 9am.
Online table reservation
Tables in the mountain restaurants can also be reserved online. "This helps to avoid queues, crowds of people and unnecessary waiting times." Masks are compulsory in all publicly accessible interior facilities as well as in waiting or access areas of public transport. No mask needs to be worn on the piste. Certified masks for mouth and nose protection are available from December 2020 at all valley stations for CHF 9.90. The gaiter masks are reusable and were developed especially for skiers.
Money back guarantee
All lifts, ski schools and the majority of hotels offer a money back guarantee: services booked today will be refunded or credited in the event of an officially ordered lockdown in connection with Covid-19. "With the new security measures, compliance with the applicable regulations and our conditions for greater planning security, we are doing everything in our power to ensure that our guests can enjoy carefree winter fun in Gstaad," explains In-Albon.
Based on AvS/Anita Moser
---
Image Title