The white Lady of the Cholis Grind
28.07.2020
Arts & Culture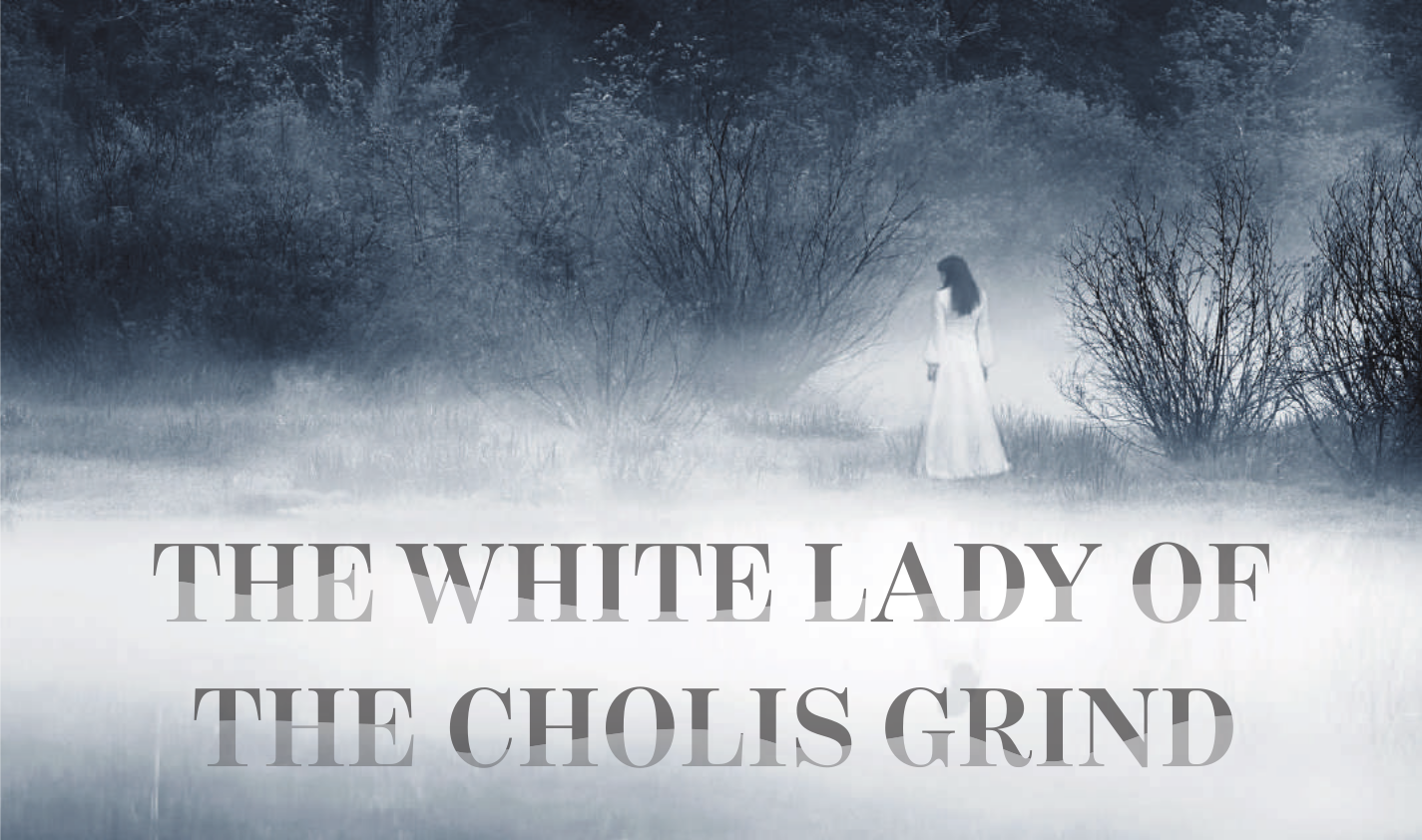 The Saanenland has always seemed a magical place, but an eerie one? Woven through the verdant slopes and snow-capped peaks surrounding Gstaad are tales that can send a chill down one's spine.
It was told to me thusly. A woman from Saanen murdered her husband in a fit of jealousy over his frequent bouts of infidelity, and as a punishment was sealed in a barrel by local magistrates and rolled down the precipitous flanks of the Cholis Grind crag to her death. Every so often since her execution, a woman dressed in white has been seen wandering the paths of the incline at night, mournfully seeking absolution.
This account rang familiar to me, something teenagers might tell younger children around an evening campfire to make sure they have trouble getting to sleep. But whence does it come? It turns out it has a rich history in Switzerland and around the world – the trope of the spectral White Lady.
White ladies (weisse Frau, dame blanche) are a type of female ghost (Gespenst, fantôme) usually seen in rural areas and associated with local tragedies. The legends commonly include accidental death, murder, or suicide, and themes of loss, betrayal by a spouse or fiancé, and unrequited love. They often foretell imminent death, such as that of Empress Elizabeth of Austria (Empress Sissi), who claimed to have seen a nocturnal white woman in Caux near Montreux eleven days before her assassination in Geneva in 1898.
The weisse Frau may act benignly, or handle people she encounters in a capriciously reciprocal fashion. Unkempt wanderers arriving at a spring haunted by a white lady can find themselves undergoing a violent supernatural scrubbing and combing, which does not sound pleasant. And les lavandières de nuit (night washerwomen), who wash their garments in the moonlight at remote springs, ask those who stumble upon them to help twist their laundry, breaking their arms if they do it poorly.
Most emanations in Switzerland seem to manifest around a castle ruin or an isolated roadway. The ruins of castle Wartenstein in Lauperswil, Leissigen on the Thunersee, and a secluded stretch of road in Düdingen, north of Fribourg, are all reputed to have been visited by her spectral presence. But the Saanenland?
I decided to ask around. No historical authority I spoke to in the region knew the specific story, but they were certainly familiar with the weisse Frau phenomenon. A book of local poetry, Müüsch u Schtei by Walter Raaflaub, contains a poem describing ghostly midnight gatherings occurring in a rock circle on the Chohlis Weidli (Choli's little meadow), which may lie at the base of the prominence to the west.
Some people I spoke to remember hearing stories of criminals being flung to their deaths from the cliffs on the northeast side. There is a convenient overlook near the edge of the escarpment where scofflaws could be flung in full view of the town below, sort of a Saaner version of Rome's Tarpeian Rock.
But despite all the questions, it turns out that many children know the story, thus taking us back to the campfire setting. My original interlocutor recalled hearing the story in school, and there is a youth's campsite and firepit resting within the remains of a Bronze Age hill fort on the summit. Is this the source of the White Lady legend, passed in hushed tones around a flickering fire?
We may never know. But you could always hike up the trail at midnight, and find out for yourself.
ALEX BERTEA
---
Image Title