Increasing traffic to Lake Lauenen
16.07.2020
Local News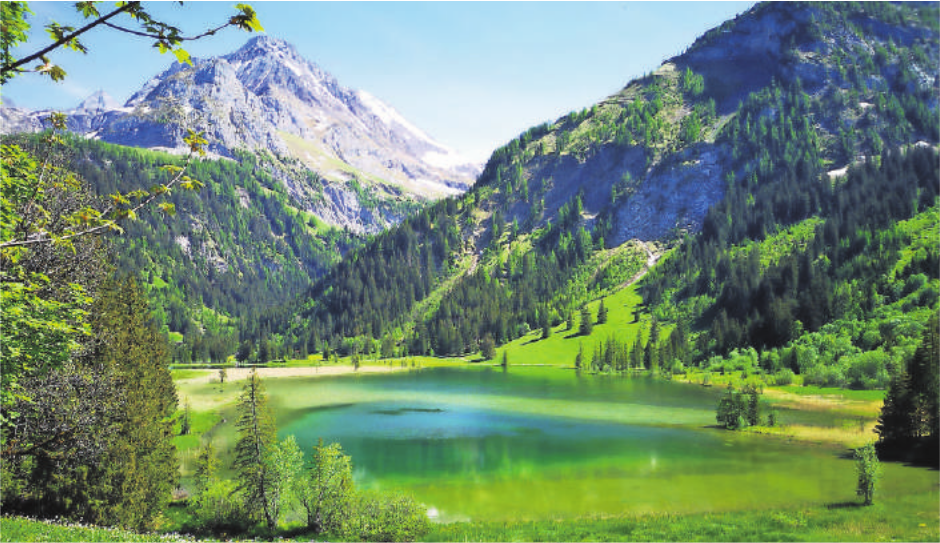 This summer season is expected to see an increase in traffic to Lake Lauenen. Gstaad Saanenland Tourism (GST) and the municipal administration of Lauenen therefore appeal to guests to visit Lake Lauenen by post bus, bicycle or on foot.
Due to the coronavirus, the recommendation is to take a holiday in Switzerland. In tourism, the focus this year is also on hiking/mountains/water. This makes Lake Lauenen a popular attraction for many guests. This can lead to problems since the road that takes motorists to the lake is a narrow, single-lane mountain road with oncoming traffic. There are often situations in which reversing on steep passages and over longer distances is necessary.
Immediate measures
Over Ascencion and Whitsun the parking lot at the lake was already completely occupied in the morning. Similar conditions are expected by the authorities throughout the summer season. Traffic cadets will be deployed to reinforce the parking attendants for the 2020 summer season. As soon as the car park at Lake Lauenen is full, the road leading up to the lake will be closed to motorists. The closure will also be indicated on the traffic signs at the entrance to the village. However, due to the shortage of parking spaces throughout Lauenen, the authorities recommend changing to public transport in Gstaad.
Sustainable solution for the future
The traffic problems to Lake Lauenen have been persistent for some years now. The situation has recently become even more acute, which is why the municipal council has set up a working group to find sustainable solutions. The working group consists of representatives of the municipality, tourism and the PostBus AG. The local residents and the general public will be involved in due course.
Lake Lauenen is part of the Gelten-Iffigen nature reserve and is under cantonal and federal protection. It is also a popular excursion destination and home to numerous protected and endangered animals and plants. To ensure that the coexistence of nature and leisure time functions well, it is regulated by protective regulations, a point the working group will take into consideration for the new traffic concept.
BASED ON AVS/MUNICIPAL ADMINISTRATION OF LAUENEN
---
Image Title