Greta is centenarian of the year
06.07.2020
Sports & Leisure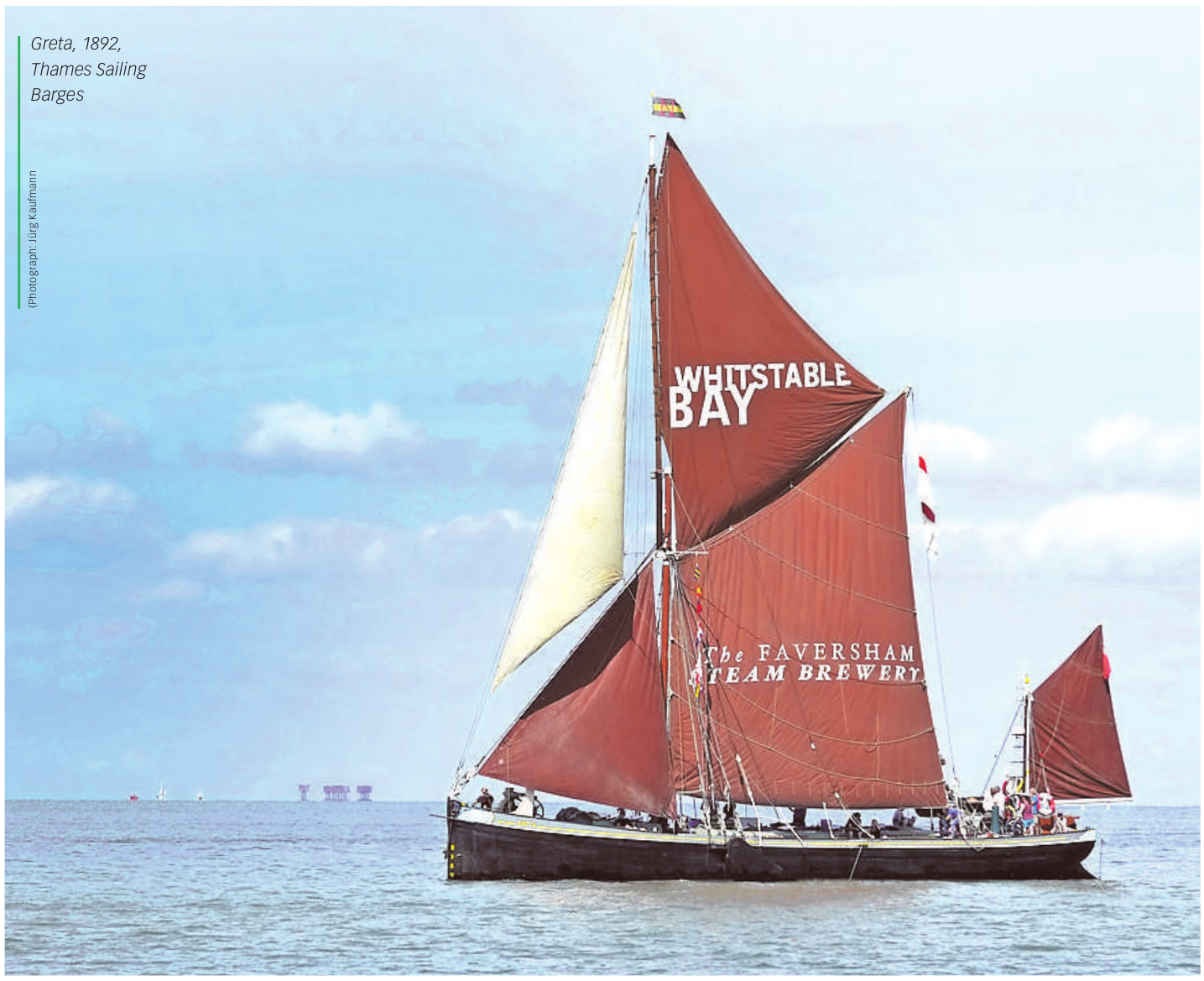 Greta, a Thames sailing barge built in 1892 near Brightlingsea, received the award as centenarian of the year at the Classic Boat Awards 2020.
The larger versions of these Thames sailing barges proved to be excellent ships, sailing in river beds and on the seas to deliver goods in the ports of England and Europe. Greta was chartered by the British Ministry of Supply during the Word War II to transport ammunition to naval ships anchored at the mouth of the Thames at the Nore sandbank. Today, Greta is a charter vessel that displays its extremely versatile sprit sail as a unique and stylish trademark.
With the Classic Boat Awards, great nautical honors are given to the classic boat and sailing industry, which is followed by sailors, boat owners and sailing enthusiasts from all over the world. This year's awards ceremony, scheduled for 30 March, has been postponed due to the current situation. Therefore, the Lifetime Achievement Award, one of the highlights of the evening, has not yet been published and will be announced at the 2020 award ceremony.
The Gstaad Yacht Club is proud and delighted to have a partner in establishing the Centenarian of the Year Award. Greta made it to the winning yacht from a shortlist of six centenarian yachts. The trophy is sponsored by the silver manufacturer Robbe & Berking. It will be presented at the ceremony to follow at the Royal Thames Yacht Club.
Gstaad Yacht Club
---
Image Title