An Enthusiast for people and machines
27.07.2020
Lifestyle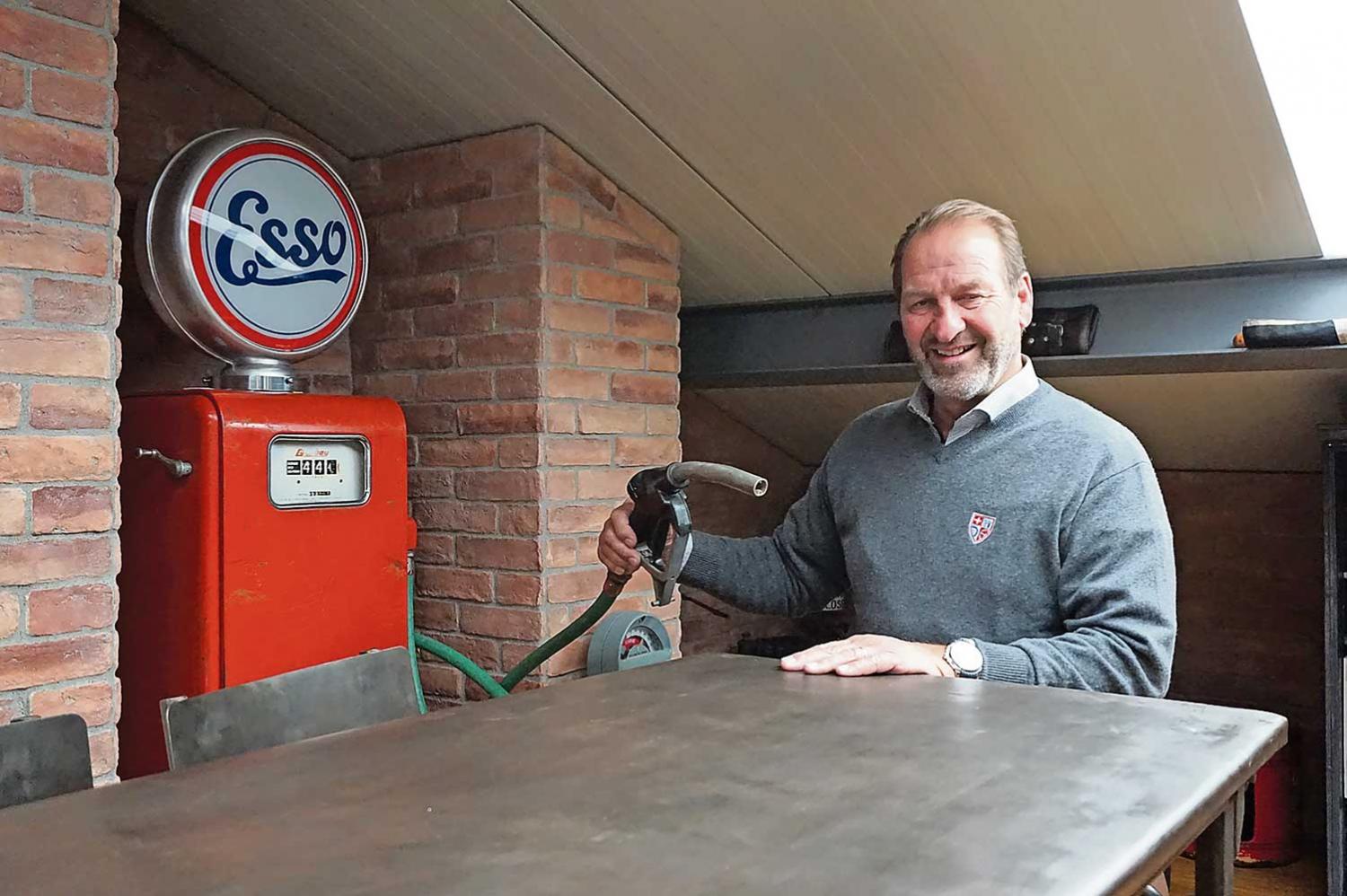 The Gstaad Automobile Club has had a new president since this spring. Stephane Gutzwiller has taken over this office from Hansueli Brand. For fifteen years, the passionate petrolhead from Feutersoey shaped the activities of this club. During a conversation in the cosy clubhouse, he looked back on his presidential years and told what the Gstaad Automobile Club (GAC) is all about.
W ithout Hansueli Brand, the GAC would probably not exist. In any case, it would not exist in this form. To understand how it came to be founded, it is worth taking a look at Brand's career.
He is deeply rooted in the Saanenland, as his family has lived here since 1234. As a boy he wanted to become a ski instructor and mountain guide like his father. Cars did not interest him excessively at that time. No posters of Lamborghini, Ferrari or Porsche dream cars decorated the walls of his room. The enthusiasm for the automobile only came later – and gradually.
When – now a young man – he had to decide on an apprenticeship, the only vacancy was at a garage to learn the trade of a car mechanic. Brand was glad to have found something. He gave his best and the enthusiasm for the subject matter grew steadily. More and more often, engine noise turned into melodious harmonies and the car journey from A to B became an emotional experience.
But the fascination for the cars was only half of his joy. Brand found the human encounters that came with his profession a great enrichment, especially because the Saanenland offers an extremely colourful range of specimens of our species within a small area.
Thanks to his profession, Brand's circle of acquaintances quickly expanded. Since 1981, he advised his clients in his own Ledi Garage in Feutersoey, which led to many long-lasting contacts and even some friendships. The trust in the young, ambitious entrepreneur grew and he was increasingly entrusted with the maintenance of even the most cherished and well-tended classic cars. When a customer wanted to part with his collector's item, Brand seized the occasion and offered to buy the car. The Peugeot 304 convertible from the 70s was a present to his wife, who still enjoys it today. One of the first Land Rovers from 1952, an Austin Healy and other English gems were added over the years.
Brand participated regularly in rallies and, from the time he acquired his license, took part in races. The owner of a splendid and very precious Aston Martin DB5 – James Bond sends his regards – once asked him if he would like to race his Aston over the circuits as a race driver. Brand, of course, did not need to be asked twice and from then on enjoyed every kilometre in this icon of automobile construction, although the thought of an accident sometimes made him a little uneasy. Who would like to reduce a seven-digit value investment to a wreck?
An idea becomes reality
For about thirty years Brand met many like-minded people through his profession. Lovers of classic cars, but above all passionate drivers, some of which had close ties with the Saanenland. It was quite natural to meet up from time to time in a convivial atmosphere to exchange ideas and experiences.
In 2005 a handful of friends decided to found a private club for the ambitious driver. The joy of driving was to be the main focus, it was not intended to primarily unite owners of the most expensive collector's vehicles in Gstaad. Of course, the facts that one may only join the GAC on the recommendation of an existing member and that the entry fee is a handsome CHF 5000 and the annual fee for active members CHF 2000 guarantee a certain exclusivity.
The approximately 50 members meet to improve their driving skills, take part in vintage car rallies or even take part in amateur races. Networkers who buy a car mainly as an entry ticket to an exclusive circle are not welcome at the GAC. The illustrious members also want to indulge their passion at GAC meetings. This does not mean that sociability is neglected. After an exhausting driving training at the Saanen airfield, they like to meet in their clubhouse in Feutersoey.
New era
Brand is proud of the fact that there has never been an accident during his fifteen-year presidency. The rigorous training under his aegis was intended to produce considerate drivers on both public roads and the race track who would master their vehicle in as many situations as possible.
Now, after the handover of the presidency, the henceforth "normal" GAC member Hansueli Brand is looking forward to returning behind the steering wheel more often again. He is happy to leave the management and event organization to his successors. It is their task to lead the Gstaad Automobile Club into the future. An exciting task in a time when the automotive industry is undergoing rapid and fundamental changes.
Will the petrolheads of the future possibly become electroheads and will they be able to drive themselves at all? Well, people who get emotional at the sight of a successful design, who get goose bumps from the infernal brass band of an artfully constructed petrol engine, and who have feelings of happiness and freedom when driving a car through breathtaking landscapes will probably be around for quite some time.
BASED ON AVS/ÇETIN KÖKSAL
---